Refrigerator disposal and pick up
Main Section Description
Need to get rid of an old fridge? Our fast, friendly fridge disposal experts makes it easy. We'll do all the heavy lifting, sweep up when we're done, and make sure to recycle and donate items where possible.
Location Heading

We're in your neighbourhood!
Pricing Description
One all-inclusive price for any Refrigerator. For details on price for multiple items visit our Pricing page 
Everything is Included Heading

Everything is included:
Removal from anywhere—no need to move it outside
All loading and clean-up
Friendly two-person team who are fully licensed and insured
Disposal and environmental fees
Reviews Section
Trusted Junk Removal Since 1989
Main Section Image
Image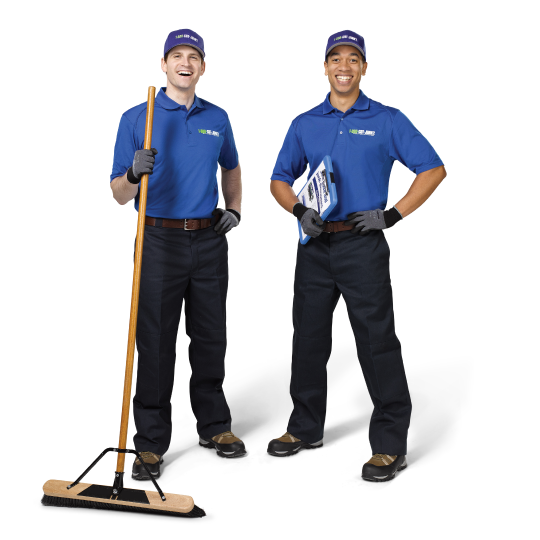 ---
Items We Take List Heading

we pick up all types of Refrigerator
Compact Refrigerators
Mini Fridge & Freezers
Full-Sized Combination Fridges
Full-Sized Deep Freezers
Top Freezer Refrigerators
Side-By-Side Refrigerators
Bottom Freezer Refrigerator
French Door Refrigerators
Counter-Depth Refrigerators
Items We Don't Take List Heading

Refrigerator we don't take
Chemicals, solvents and oils
Asbestos
Storage and oil drums
Oil and waste storage tanks
Recycle or Donate Heading

Old fridge pick up and disposal is simple with 1-800-GOT-JUNK?
Recycle or Donate Body
Like all appliances, refrigerators can only last so long. When it's time to upgrade to a new icebox, it can be tricky knowing how to handle fridge removal.
Unlike other household items, old refrigerators and freezers are too large and complex to be handled like the rest of your trash. Even if you find a place to take your old kitchen appliance, you'll still have to load it into a truck and haul it away.
FAQ Heading

Refrigerator removal FAQs
If you're looking to move or just upgrade your kitchen, you may find it hard to get rid of your old refrigerator.
If you're wondering what to do with old or broken refrigerators, here are some ideas:
1) Contact your local waste management company
The local waste management division may offer to pick up heavy appliances such as old fridge and freezers and recycle them if contacted in advance. Typically, local government waste management will only pick up bulk items on certain days, usually only once a month.
2) Talk to Your Local Scrap Metal Recycler
Old appliances consist of many recyclable metal parts and there are many local scrap metal recyclers who can use and recycle refrigerator parts. If you can lift and transport your old appliances on your own, see what scrap metal recycling companies near you might take it.
3) Contact your electric utility company
Some electric utility companies also offer refrigerator disposal services if you're buying a new fridge. When buying a new fridge, check if your utility company or your fridge supplier will take the old one during the installation process.
4) Donate the refrigerator if it still works
If your refrigerator is in a good working condition, you can donate it to a local charity, retirement homes, or local shelters. You can deliver it yourself or some charities may pick up your refrigerator if it's of a high enough quality and you can wait for their schedule to be available for the pickup.
5) Contact your junk removal company in your city
Local junk removal companies such as 1-800-GOT-JUNK? can help you dispose of your old broken refrigerator, fridge, freezers, refrigerant tanks, coolants, etc. for a fee and recycle them in an ecofriendly manner wherever possible. With our services, we can often pick up your old appliances on the same day you call, and we'll even sweep up when we leave. If possible, we also donate your refrigerator if it is in a working condition and carry it to the local charities and organizations. You won't have to lift a finger!
If you're looking to move or just to upgrade your kitchen, you may find yourself ready to part ways with your fridge. When it's time to start thinking about disposing of your old refrigerator, 1-800-GOT-JUNK? can help you dispose of it responsibly. We always make sure to donate items to local charities or organizations, or take them to the appropriate recycling facilities whenever possible.
When you hire 1-800-GOT-JUNK? to take care of your refrigerator disposal, you can rest assured that it will be properly disposed of, and you won't have to lift a finger!
When you're ready to recycle your old fridge, you'll need to do some heavy lifting. Don't risk injuring your back by hauling your fridge yourself. 1-800-GOT-JUNK? is happy to help! Just point and your old fridge will disappear! We'll remove your refrigerator right from where it's located, load it into our truck, and even tidy up when we're done. Once everything is loaded safely in the truck, we'll make sure it gets recycled or otherwise properly disposed of.
If you're buying a new fridge, your appliance retailer might offer a recycling program after purchasing new items. You can also contact your local energy companies to find out if they offer refrigerators or freezer recycling programs. If you want to save yourself the time and hassle of doing all the research yourself, you can always just call 1-800-GOT-JUNK? and let us take care of everything for you!
If you want to attempt it on your own, there are several responsible ways to do so. Start by contacting your local waste and recycling pickup services to find out if they accept old kitchen appliances.
You sure can! In fact, many cities require appliance recycling by federal law. Most fridges and freezers contain oils and chemical refrigerants that need to be carefully removed and properly disposed of to avoid harming the environment. Once this process is complete, the fridge can be broken down into separate parts for recycling.
If you're getting ready to get rid of your refrigerator, there are a few steps you must take to make sure that your fridge is disposed of properly:
Unplug the fridge a few hours early to defrost the evaporator
Make sure you remove all foods and perishable goods
Tape down loose items such as shelves and compartments
Don't try lifting the ridge alone - it's more than a one person job! Call 1-800-GOT-JUNK? and let us do the work for you. Just point and your old refrigerator disappears!
Warm food is the most obvious warning sign that your fridge has stopped working. Before you get ready to throw it out, there are a few areas to check first.
Check the temperature setting inside the fridge. If it's set to a high temperature, it may be working fine.
Check the compressor behind your fridge and listen for the motor sound. If the motor runs but the temperature inside the fridge hasn't cooled down, then the compressor might be broken.
Check the inside coils. If you see a large amount of frost buildup, the coils may be broken.
If this sounds like your fridge, it is best that you replace it immediately. Save yourself the hassle of hauling your fridge on your own - our friendly and efficient crew is in your neighborhood and ready to help with your fridge pick up! To get your free no-obligation, onsite estimate, just give us a call or book online.
Due to liability requirements, we aren't typically able to disconnect appliances on our own. We ask that you disconnect any appliances from power sources or any other connection (water, oil, fuels, compressed air/gas, charged site suppression) before we arrive.
Once it's disconnected, we'll take care of everything else! We'll come inside and remove the fridge from wherever it's located—you won't need to worry about doing any heavy lifting. We'll also take out any removable parts of the fridge (drawers, shelves, inserts, etc) before we move it.