How to dispose of a refrigerator
Image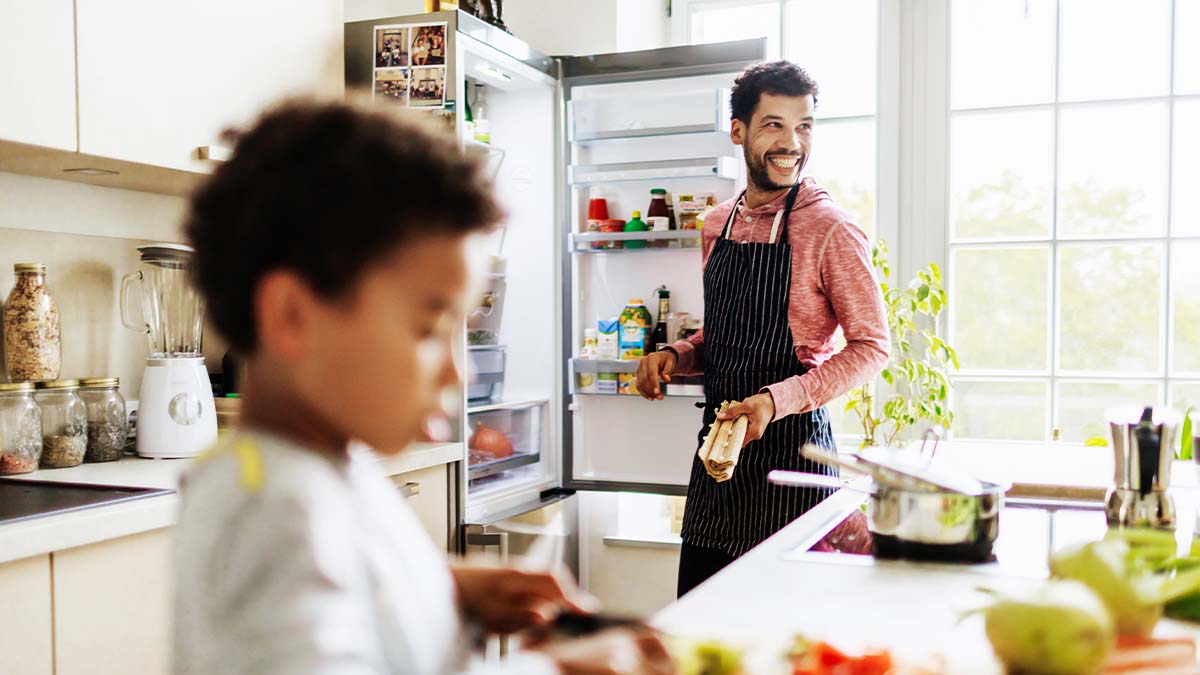 How to Dispose of a Refrigerator?
Whether you are looking to upgrade your refrigerator to a newer model or just getting rid of one that no longer works, deciding what to do with your large unwanted appliances can be difficult and time-consuming. Finding the right option for disposal or recycling will depend on a variety of factors such as the year your refrigerator/freezer was made, its condition, and the timeframe you have available for removal.
Keep in mind, refrigerators and freezers need to be disposed of or recycled more carefully than other large appliances as they contain chemicals that can be harmful to both humans and the environment. Keep reading to learn a few safe and legal ways to get rid of your old or broken refrigerator or freezer.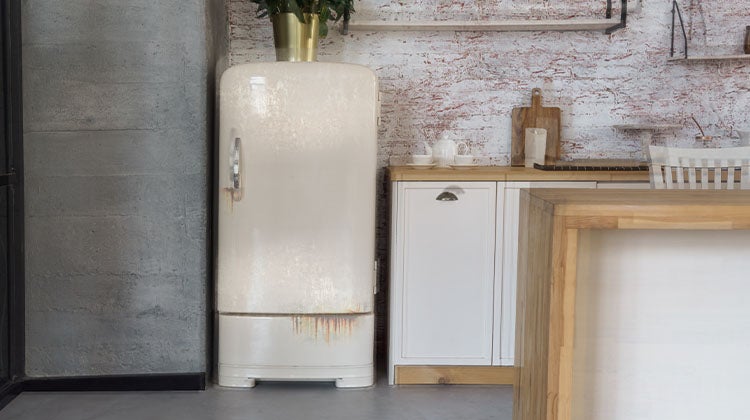 Sell your old refrigerator
New appliances can be pricey so if your old refrigerator or freezer is still in working condition, consider making some money off of your unwanted appliance by selling it online. There are countless free and easy-to-use services available online, such as community message boards, social media sites, and classified advertisement websites, that will help you reach potential buyers.
If you prefer face-to-face interactions or don't want to deal with technology, there is always the traditional yard/garage sale for getting rid of unwanted items. 
Donate your old refrigerator
Donating your old working refrigerator/freezer is not only good for the environment but also benefits the community. The best part is, donating appliances is free and tax deductible, so you can feel good and save money at the end of the year. If you cannot find a local donation center, consider donating to a local charity, or thrift store.
If you need help moving your old fridge, here is our guide with expert advice on how to carry heavy furniture or large items safely and easily. 
Recycle your refrigerator
Whether or not your refrigerator/freezer can be recycled will depend on the year it was manufactured. According to the EPA, "household refrigerators and freezers manufactured before 1995 typically contain chlorofluorocarbon (CFC) refrigerant, an ozone-depleting substance (ODS) that, if released to the environment, destroys the ozone layer". Additionally, the EPA found that refrigerators and freezers manufactured before 2005 contain foam insulation with "ODS that contribute to both ozone depletion and climate change". 
Aside from environmental risks, the refrigerants and insulation used in refrigerators and freezers pose a risk to human health. This is not a time to DIY, as all components containing refrigerants and insulation should be properly reclaimed and disposed of by a professional. There are numerous different agencies and independent companies that recycle refrigerators/freezers responsibly including scrap yards, some refrigerator manufacturers, waste management companies, utility companies, and many more.
At 1-800-GOT-JUNK?, we are not only junk removal experts, but we are also time savers. If you want to recycle your old fridge, we can help by moving it out of your home and doing our best to recycle it for you. Check our availability here.
Take the broken refrigerator to the dump
When it comes to refrigerators and freezers, disposal is not as easy as just putting it out to the curb for trash pickup. As we discussed in the previous section, there are many hazardous chemicals used in refrigerators and freezers that need to be disposed of properly. Some waste management companies offer set bulk pick-up dates where they will remove appliances from the curb in front of your home. If your waste management company does not offer this service, consider taking your fridge/freezer directly to a waste management facility that has the resources to properly dispose of a refrigerator on-site., Make sure to call ahead to find out before you go!
Hire a junk removal service
Removing a fridge/freezer from your home can be strenuous and even if you manage to remove it, there is the trouble of transporting something so large and bulky to wherever you need to take it. Junk removal companies, such as 1-800-GOT-JUNK? and our crew of trained professionals will remove your unwanted fridge/freezer, load it onto the truck, and take it to the proper processing facilities.
If your refrigerator is still in working condition, our friendly and professional teams can sometimes take it to a local charity at no extra cost to you. If you have more than one fridge or freezer that needs to be removed, don't worry!, 1-800-GOT-JUNK?'s trucks can fit up to eight, full-sized, stand-up refrigerators!
Concerned about price? 1-800-GOT-JUNK? will come to your home and provide a no-obligation price estimate, so you can rest easy.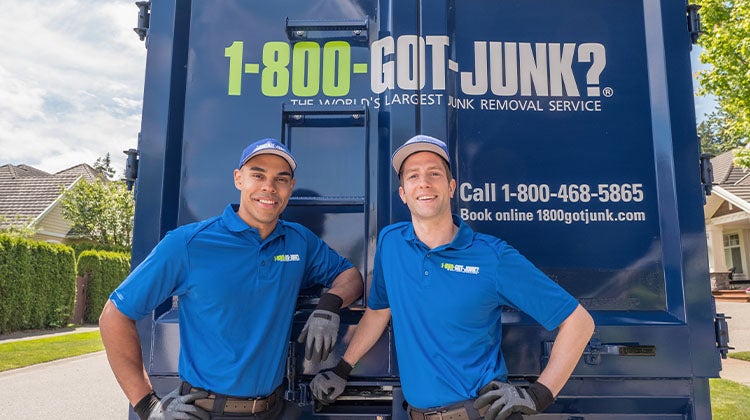 Refrigerator Disposal by 1-800-GOT-JUNK?
When it comes to getting rid of old or broken refrigerators/freezers there are several different options you can explore: donate it, recycle it, dispose of it, sell it, or hire a junk removal service. Finding the option best fit for you can be difficult and time-consuming and will depend on things like the condition of the appliance, what year the appliance was manufactured, and the window of time available to get rid of said appliance. 
If you are interested in learning more about decluttering or the different services 1-800-GOT-JUNK? offers, check out all the items that we take. If you don't want to deal with any of the hassle involved in choosing the right option for removing your old refrigerator, our expert team will make getting rid of unwanted large appliances easy. For more information about refrigerator disposal and pick up, visit our refrigerator disposal and pick-up page.
Are you ready to get rid of that old refrigerator?
We make junk disappear.
Image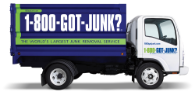 No obligation, in person quotes.
Quick and easy onsite payment.
No hidden fees.
Responsible disposal.