Mattress removal and disposal
Main Section Description
Need to get rid of an old mattress? Our fast, friendly mattress disposal service makes it easy. We'll do all the heavy lifting, sweep up when we're done, and make sure to recycle and donate items where possible. 
 
Location Heading

We're in your Neighborhood!
Pricing Description
One all-inclusive price for any mattress. For details on how our prices work for multiple items, visit our Pricing page 
Everything is Included Heading

Everything is included:
Removal from anywhere—no need to move it outside
All loading and clean-up
Friendly two-person team who are fully licensed and insured
Disposal and environmental fees
Reviews Section
Trusted Junk Removal Since 1989
Main Section Image
Image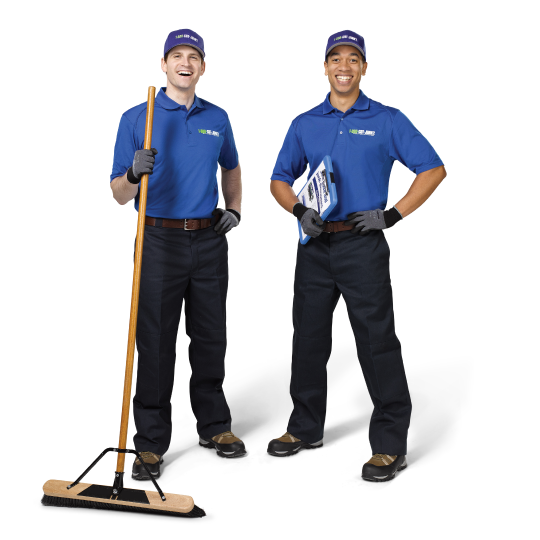 ---
Items We Take List Heading

We take all types of mattresses
Inner-Spring Mattresses
Futons
Foam Mattresses
Box Springs
Old Cushions
Platform Beds
Mattress Foundations
Adjustable Base Mattresses
Latex Mattresses
Water Or Air Beds
Gel & Pillow Top Mattresses
Memory Foam Mattresses
Items We Don't Take List Heading

Mattresses we don't take
Mattresses that contain hazardous or toxic waste
Mattresses with bed bugs
Recycle or Donate Body
Why choose 1-800-GOT-JUNK? to remove and recycle your old mattress?
When you call a team of professionals like those at 1-800-GOT-JUNK?, all the stress and hassle of clearing out that junk disappears. Our crew gets the job done as efficiently as possible so you can enjoy a newly clutter-free space without having to sacrifice any of your limited free time.
Additionally, we always handle the items we take responsibly, so you can rest assured that you've done your part in the proper disposal of your old mattresses. Let us do all the heavy lifting for you. All you have to do is point! We're in your neighborhood—find a 1-800-GOT-JUNK? location near you.
How our pricing works
The final cost of your junk removal can vary depending on what we take, how much needs to be removed, and how much space it takes up in our trucks.
1-800-GOT-JUNK? is always happy to provide you with an onsite, no-obligation estimate, so don't hesitate to contact us if you have any questions. Click here to see our pricing.
Recycling & donating old mattresses and box springs
It is difficult and expensive to dispose of old discarded mattresses. They are hard to compact, take up a lot of space in landfills, and get caught up in the incinerator which adds up to the disposal cost. This makes recycling a mattress the better alternative.
Contrary to what many might think, there are many materials within mattresses that can commonly be recycled (up to 80-90%!). Most mattress and box spring components can be disassembled and recycled easily. They are made of materials that can be used to manufacture a variety of new products.
Foam Padding: Can be turned into carpet underlayment or animal bed padding/carpet padding
Fabric / Fibers: Can be used in industrial oil filters and other textile applications
Box springs: Can be recycled as metal scraps, used to make new appliances and building materials
Wooden frames: Can be shredded to produce landscaping mulch or burned as an alternative fuel source
Additionally, if the mattress is in good condition, we can also donate it to a local charity to ensure it gets as much use as possible.
FAQ Heading

Mattress disposal and removal FAQ
Here are some good options to dispose of a mattress in a responsible way.
If your mattress is still in a good usable condition, then you can list it on Craigslist or other online marketplaces for a price or under the "free" category.

Check with the local charities in your city if they are allowed to accept old mattresses, and if they do, then you can donate your mattress that's in a usable condition.

Check for a Bye Bye Mattress Program in your city or a similar search engine like Earth911 which helps you find drop-off locations for discarding your old mattress and box springs. There are over 100 such mattress recycling centers nationwide.

Check with your mattress brand if they will take your old mattress back when delivering a new one. Many brands have this policy to take back the old mattress if it's in an acceptable condition.

Contact 1-800-GOT-JUNK? and schedule a mattress pickup as per your convenience to dispose of in an environmentally friendly manner where possible.
If you're looking for more options, head to our guide on how to dispose of your mattress.
Rules and regulations differ from city to city, so accepting mattresses with bed bugs might not be possible for every 1-800-GOT-JUNK? location.
If you are dealing with a bed bug problem, please let us know ahead of time when you book your on-site estimate. If we're able to accept it, we ask that you have a pest control professional treat and wrap your mattress completely in plastic before we arrive for pickup. It should also be labeled as "Contains Bed Bugs" to alert others who may handle the mattress. This helps to ensure that the bed bugs from your mattress aren't spread to other people's homes.
Absolutely! As long as your mattress is in good condition, it can be donated. This means your mattress should be free from stains, rips, or tears, and not be broken in any way. Each local charitable organization that accepts mattress donations will have slightly different standards for what they take, so it's best to check with them before you drop it off.
Yes, mattresses can be recycled and the practice is fairly common. Through mattress recycling, approximately 80-90% of the mattress can be reused. That's quite a lot of material that can be reused and turned into new products! These materials can also be processed and reused to make upcycled mattresses that are as good as brand-new ones.
Steel springs, wood frames, stuffing, and fabric are all contained in a mattress and can be recycled and reused in different ways. However, mattresses can't simply be left out for pickup with your regular recycling. You'll often need to find a facility that specializes in the mattress recycling process, and you'll need to transport it there on your own.
When you decide to recycle your old mattress, you help reduce the amount of waste that ends up in your local landfill. Many parts of the mattress need to be recycled, as they take decades to decompose if they end up in a landfill. Read more here if you'd like to find out why it's important to recycle your old mattress.
There are several signs that it's time to get a new mattress. These include:
The mattress is over 8 years old.
It creaks or squeaks when you move on it.
It rolls you toward the center when you lie down.
Your back hurts when you get up in the morning.
You don't feel like you get a restful sleep each night.
The mattress noticeably sags in the middle.
You often wake up feeling congested due to dust allergies.
Sleeping on an old mattress could have long term effects on your health, so it's important to address the issue as soon as possible.
Yes, old mattresses often cause allergies. If you have allergy symptoms only at night time, your mattress could be infested with dust mites! They are one of the most common household allergens and like to hide in the cotton folds of your mattress. If you think this is the case, it's best to get rid of the mattress immediately and get a new one that is dust mite resistant.