TV recycling and disposal
Main Section Description
One all-inclusive price for any Television. For details on price for multiple items visit our Pricing page 
Location Heading

We're in your Neighborhood!
Pricing Description
One all-inclusive price for any Television. For details on price for multiple items visit our Pricing page 
Everything is Included Heading

Everything is included:
Removal from anywhere—no need to move it outside
All loading and clean-up
Friendly two-person team who are fully licensed and insured
Disposal and environmental fees
Reviews Section
Trusted Junk Removal Since 1989
Main Section Image
Image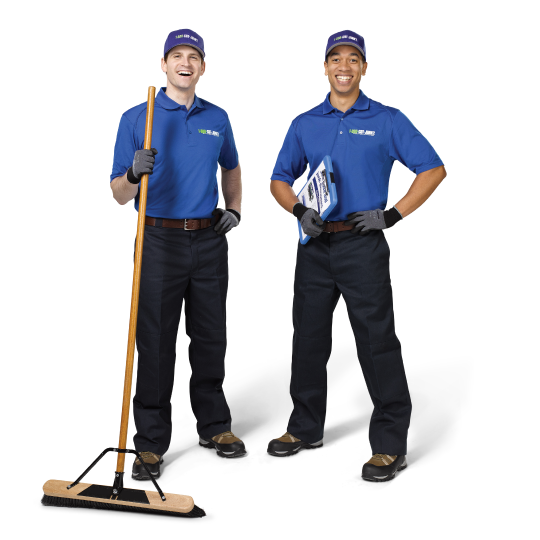 ---
Items We Take List Heading

We take all types of Television
CRT Televisions
LED or LCD TVs
Plasma Televisions
Flat Screen Televisions
Rear Projection TVs
Smart TVs
3D TVs
Cables And Connectors
Battery Backups (UPS)
DVD/Blu-Ray Players
DirecTV Set-Top Boxes/Converters
Internet TV Set-Top Boxes/Satellite Receivers
In-Dash/Overhead DVD Players
Portable DVD Players
Portable TVs
Portable Media Players
Power Inverters
Remotes
Projectors
Surge Protectors
TV Antennas
VCRs
Wall Mounts
Items We Don't Take List Heading

TV we don't take
TV that contain hazardous or toxic waste N/A
Recycle or Donate Body
Why choose 1-800-GOT-JUNK? to dispose of and recycle your old TV sets and accessories?
If you want to handle your old TV removal easily and responsibly but just don't have the time to handle it on your own, give 1-800-GOT-JUNK? a call. We'll come to your home, haul out your old TV, and ensure that it is properly disposed of or recycled whenever possible. You'll save time and money, and you'll feel good knowing that your television has been properly disposed of. We're in your neighborhood—find a 1-800-GOT-JUNK? location near you.
How our pricing works
The final cost of your junk removal can vary depending on what we take, how much needs to be removed, and how much space it takes up in our trucks. 1-800-GOT-JUNK? is always happy to provide you with an onsite, no-obligation estimate, so don't hesitate to contact us if you have any questions. Click here to see our pricing
Recycling old TVs in an environmentally friendly manner
Old TV sets can be recycled but the process often may involve some legwork and careful consideration. Although it's not a simple task to recycle, it is often easier and worth the trouble as compared to other alternatives.
Like many other electronic devices, TVs contain a variety of materials such as heavy metals, plastic, and other toxins like lead that can pose a serious pollution risk if not dealt with properly.
Recycling of TVs and other e-waste is required by law in 25 U.S. states, and in some states, TVs are banned from landfills entirely. Even if you face no legal consequences for tossing a TV into the trash, there are also practical and ethical reasons as to why recycling is a better option.
We take excessive caution so that we protect Earth's climate and ozone layer during the process of disposing of your old LEDs and CRTs. You don't have to carry, unplug, pack, clean up or do any heavy-lifting or physical work. We do it for you at your convenience. All you have to do is point and your old TV disappears.
FAQ Heading

Television disposal and removal FAQ
The proper way to get rid of an old television depends on its condition. Whether it's working or broken, TV disposal must be handled with the environment in mind.
Here are some ways to get rid of your old TV:
Ask your trash collection service about electronics pick up.
Take your old TV to a recycling facility.
Trade your television in at an electronics retailers.
Return your television to the manufacturer.
Donate your working televisions to a local charity or second hand store.
Call 1-800-GOT-JUNK? to do all the heavy lifting for you and ensure your TV is properly disposed of.
If your television still works, donating it is always the best option. If your TV is broken, you'll need to bring it to a facility that can recycle it and use the materials to create new products.
TVs are made from plastic, glass, metals, chemicals, and electrical components that cannot be left with your regular household trash for pick up. While many waste management companies accept e-waste on bulk pick up days, the most responsible way to get rid of an old TV is to donate or recycle it.
Yes, many parts of the TV are recyclable! You can either search for your local recycling facility online or call a professional junk hauling company to come take it away for you.
The TV recycling process is similar for all types of TVs. First, it is opened up so it can be stripped down to its raw components, where copper, wood and plastic are removed. These materials can be sold or reused to make new products.
The circuit boards found in TVs go to specialized recyclers who mine the gold, platinum, and other precious metals. The other materials like glass are reduced down and often end up being used to make new TVs.
If you want to ensure your TV is recycled properly, you'll need to take it directly to a recycling facility that is equipped to handle it.
To dispose of your old television set, ask your waste disposal company or recycling service about electronic waste pick up days or authorized e-waste disposal sites. You can also take your TV to a local recycling facility, donate it to a secondhand store, or sell it if it is in working condition. If you want some help removing your TV, 1-800-GOT-JUNK? is in your neighborhood!
Like other e-waste, televisions are made from plastics, glass, metals, and chemicals that can damage the environment if left in a landfill. These non-organic materials take centuries to break down, meaning they will take up valuable space for years. Other television components, such as cathode ray tubes, contain toxic materials that can contaminate surrounding soil and pollute the air if broken.
The safest way to handle old TVs is to recycle them. The materials televisions are made of can be repurposed and used to create other valuable products.
That depends on where you are located. Most cities offer a pick-up service for e-waste disposal. However, you'll still have to haul the old TV out of our house for pick-up. This could result in an injury, especially without a crew on hand.
Fortunately, our professional team is in your neighborhood to help take it away in no time. We make junk disappear, all you have to do is point!