The top junk removal items we took in 2022
Image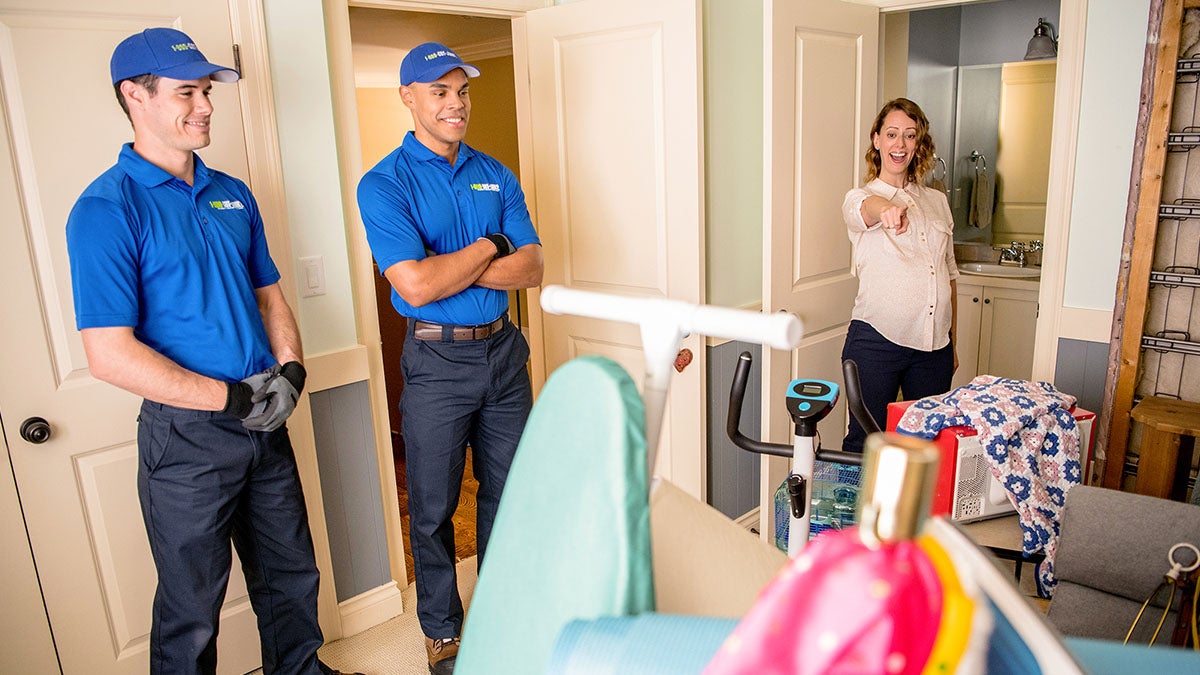 Just like that, another year has come and gone! 1-800-GOT-JUNK? has been busy this year, helping haul away more unwanted items than ever before. We've hit some big milestones this year, such as making almost 50,000 mattresses disappear in 2022! Our teams have also continued to commit to supporting their local communities, working with various charities across the United States, Canada, and Australia. We can't forget to mention that we work to donate the donateables and recycle the recyclables, as a way to give back and divert as much as possible from the landfill. 
To celebrate the year with our own "Wrapped" list, we're doing a round-up of some of the most common items we've taken, proving that we can help with just about anything!
The 10 most common junk items removed in 2022
1. Mattresses 
In 2022 alone, we've helped haul away over 48,900 mattresses from North America and Australia! It's recommended to refresh your mattress every 8 years, and we're happy to make getting rid of your old one as easy as possible. Mattresses can be recycled and even donated occasionally, and we do our best to ensure they are disposed of properly. For more information on how we can help properly dispose of your unwanted mattresses, check out our mattress FAQ page.
2. Televisions 
During 2022, 1-800-GOT-JUNK? picked up over 41,300 televisions, which is over 3,000 more than last year! When disposing of an old TV,  whether it's broken or you're simply upgrading, it is important to dispose of TVs properly. TVs can actually contain hazardous materials such as lead and mercury, which is why many garbage pickup services don't accept televisions! 1-800-GOT-JUNK? does their best to ensure unwanted TVs are taken to the proper recycling facilities, where they will ensure disposal is done safely and that some of the parts are re-used. To read more about how our teams can help with your TV disposal, check out our TV removal FAQ page.
3. Sofas 
Sofas, sectionals, and futons, oh my! If your pet used your couch as a scratching post, or you've been eyeing up the pink couch of your dreams online to replace your current one, there's plenty of reasons to need sofa removal. In fact, in 2022 we hauled over 24,300 of them! Check out our furniture removal FAQ page to learn more about how we can help get rid of your old couch.
4. Fridges & freezers 
This year we've hauled away over 18,700 fridges and freezers, which was almost 6,000 more than in 2021! Due to the freon and other hazardous materials in fridges and freezers, it's important to make sure they are being disposed of properly. A 1-800-GOT-JUNK? truck can fit 8 full sized refrigerators, so that means our team hauled over 2,300 truckloads in 2022 full of just fridges and freezers for responsible disposal. To learn more about how 1-800-GOT-JUNK? can help safely remove your old fridge or freezer, check out our refrigerator FAQ page.
5. Tires
Whether you've got large tractor tires or small car tires, 1-800-GOT-JUNK? can take them no matter the size. In 2022, we hauled 8,465 of them! While not every local team can remove tires, no matter where you live, tires shouldn't go to the dump. If you're looking for an eco-friendly way to dispose of your tires, check out our FAQ section on how to dispose of tires properly. Give us a call to see if we can remove tires in your local area so we can take all the hassle out of tire removal for you!
6. Chairs
Chairs are a new addition to our top 10 removed items list year, and in 2022 we hauled over 4,478 of them! Whether you've got an old armchair that's taking up space in the basement, or some dining room chairs that are starting to fall apart, our teams are happy to make sure they are donated, recycled, or properly disposed of. For more information on all the various furniture pieces we can help remove, including chairs, check out our furniture removal FAQ page. 
7. Pianos
One of the largest and heaviest items that our teams can help remove are pianos. While they are amazing instruments, pianos can also take up lots of space and be difficult to move from place to place. It can also be very hard to dispose of broken pianos, since they are often made of materials that do not break down naturally in landfills. Donation is a great way to get rid of pianos, but it can also be time-consuming to find a donation center that will take them, and you may have to deliver it yourself to their location. 1-800-GOT-JUNK? works with many charities and recycling centers to ensure pianos are being disposed of properly. This year alone, we have removed over 3,600 pianos! If you need help getting rid of an old piano, whether through donation or proper disposal, check out our piano FAQ page for more information on how 1-800-GOT-JUNK? can help.
8. Box Springs
Box springs were another new addition to our top 10 removed items list this year. In 2022 alone, we've helped haul away over 3,300 box springs from North America and Australia! Similar to mattresses, box springs can be recycled and donated occasionally, and need to be replaced just as often as mattresses. For more information on how you can properly dispose of your old or unwanted box springs, check out our mattress FAQ page.
9. Washers & dryers
In 2022, we hauled over 2,900 washers and dryers! Similar to other appliances like fridges and freezers, washers and dryers should be recycled. Recycling appliances that have metal in them is important for sustainability, as producing new metals can be costly and damaging to the environment. For more information on how to dispose of your old washer and dryers, check out our appliance FAQ page.
10. Treadmills 
Coming in at number 10 is treadmills! Whether your treadmill is treated more like a coat rack than an exercise machine, or you just don't use it as much as you used to, there are plenty of reasons to say goodbye to your treadmill. Similar to other electronics, it is important for treadmills to be disposed of properly, so that hazardous materials aren't entering the landfills. 1-800-GOT-JUNK? was happy to help haul away 2,600 treadmills and give their previous owners their space back. Check out our FAQ page on exercise equipment removal to learn more about all the different types of exercise equipment we can help haul away for you!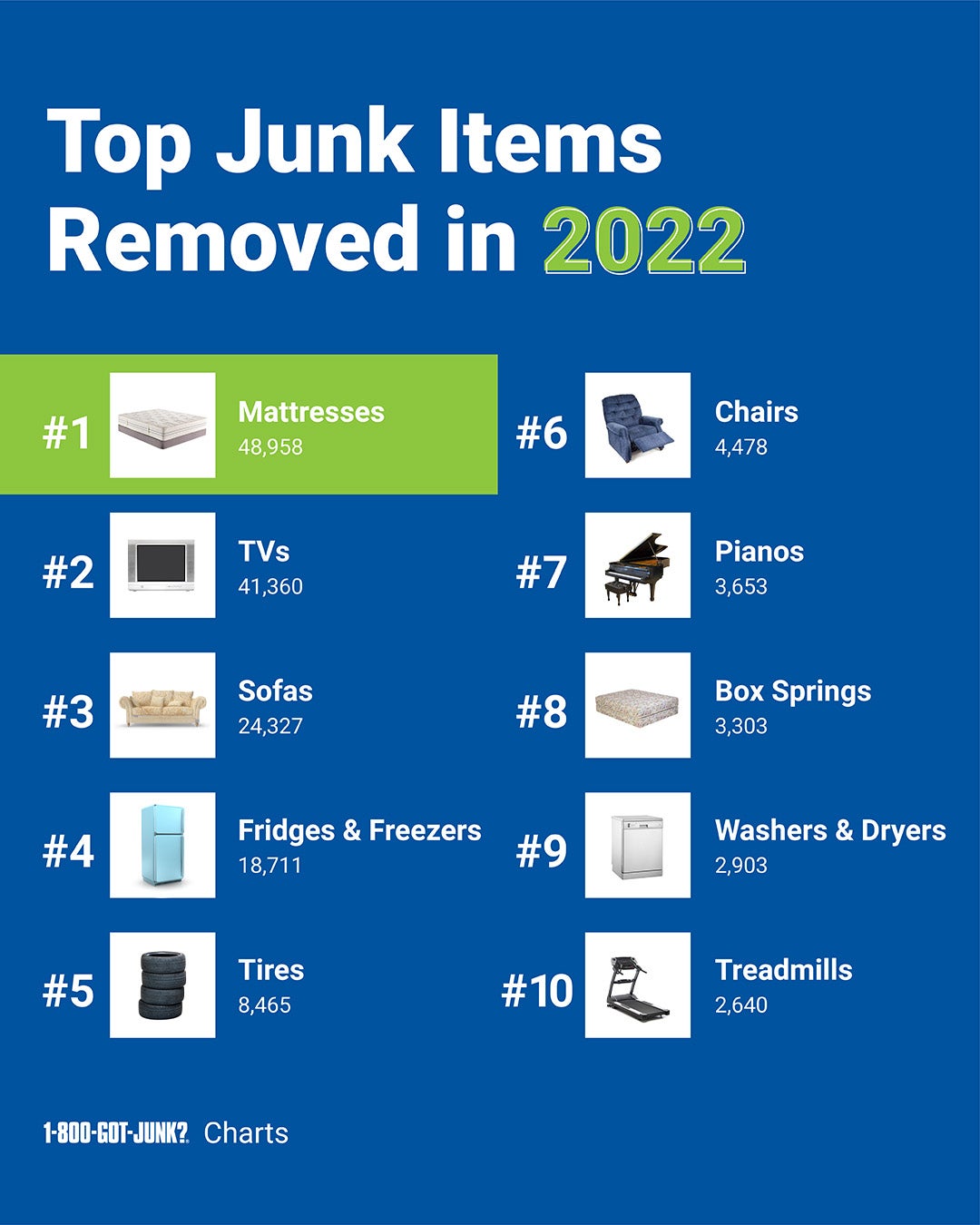 That wraps up our top 10 removed items of 2022! While a few items from previous years were missing, such as barbecues and hot tubs, we can still help with just about anything and do our best to donate, recycle, and dispose of your items properly. As we reminisce on the past year, we can't forget to also celebrate our uniformed truck teams! Their hard work, professionalism, and friendly smiles make it possible for us to remove all these unwanted items!
If you are unsure if we can pick up your items, or think they might be too weird for us, check out our Weird Junk Top 10 List for a round up of the strangest items we've picked up in 2022! We've seen it all, from a mountain of surfboards to wine racks shaped like musical instruments. No matter how weird, we are happy to help!
*Numbers collected on December 1, 2022. All are approximate. 
*Accepted items differ by franchise location. To confirm what items your local franchise accepts, give us a call!
If you're ready to get rid of items that have been holding you down this year, give 1-800-GOT-JUNK? a call or...
We make junk disappear.
Image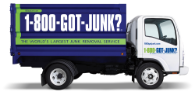 No obligation, in person quotes.
Quick and easy onsite payment.
No hidden fees.
Responsible disposal.