How to achieve optimal garage organization in 3 easy steps
Image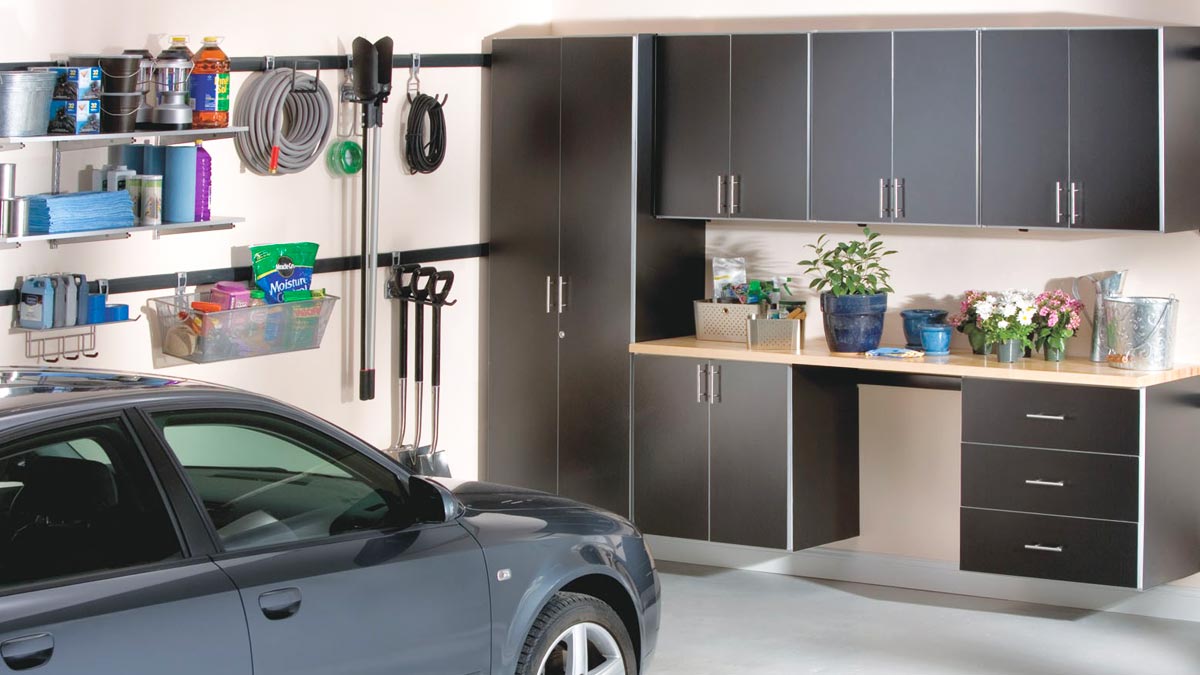 Help—I can't fit the car inside the garage! If you're guilty of parking your vehicle outside because toys, tools, or sports gear are hogging all the room inside your garage, enough is enough! It's time to reclaim that space once and for all.
Keeping the garage organized isn't as challenging as one might think. With a little creativity and some smart storage solutions, you'll be well on your way to transforming your garage into a space that's clean, organized, and functional. And yes—you'll even be able to park your car in it!
3 garage organization ideas to reclaim your space
If you're not sure how to start organizing your garage, follow our three easy steps to get you started!
1. Before you begin, take everything out
When we say take everything out, we mean everything. It's only natural to want to use your garage to store every possible bit of clutter—it is a big, open space after all! However, if you're looking to transform this space and not only be able to park your car, but also be able to easily find tools and sporting equipment, then first things first…you need to get rid of the junk.
Open your garage and begin taking out items nearest to the door. Sort each item as you remove it. We recommend creating three separate piles: what to keep, donate, and throw away (preferably by recycling). You want to make sure that every item that goes into the keep pile has a purpose. When you find yourself questioning a particular item, ask yourself the following:
Would someone else appreciate this item more than me, if I donated it?
Do I really need to keep this item?
How often do I use it, and when was the last time?
To keep track of what step you're on, print out our handy garage cleaning checklist to take with you as you clean! Once you've created your piles and are ready to get rid of the unnecessary items, call 1-800-GOT-JUNK? so you can focus on the next steps while we handle all the work for you.
2. Develop a game plan
Doesn't it feel great to work with a clean slate? But hold on, don't put everything back inside just yet! Sketch your desired storage solutions on a piece of graph paper; you want to essentially create a 'dream' floor plan for your garage based on your wants and needs. It's important to be realistic and give everything a proper place. To do this, we recommend grouping all of your belongings into categories and dividing the garage into zones. For example, keep all of your garden tools within one area of the garage, sports equipment in another, and so on. This will also make items easier to find when you need them!
3. Maximize space
Now that you've got a game plan, it's time to make sure it all fits together by implementing storage solutions! To maximize your garage's potential, take advantage of the vertical space and the overhead storage in your garage. These areas are often overlooked and can be used to make every square foot count.
Here are some of our favorite solutions:
Hooks and pegs
Slender shelving
Wall cabinets
Wooden beams (used for overhead and ceiling storage)
Wall units
Whether you have a large garage or a small one, these are all great options to help utilize the limited space inside your garage and to get your car back inside where it belongs. Now that your items are organized neatly off the floor, your car should be able to drive right in! Make sure to call 1-800-GOT-JUNK? to clear any leftover debris, so you can focus on enjoying your new favorite space in the house!
Are you ready to reclaim your garage space?
We make junk disappear.
Image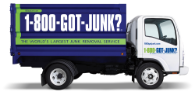 No obligation, in person quotes.
Quick and easy onsite payment.
No hidden fees.
Responsible disposal.