How to carry heavy furniture safely and easily
Image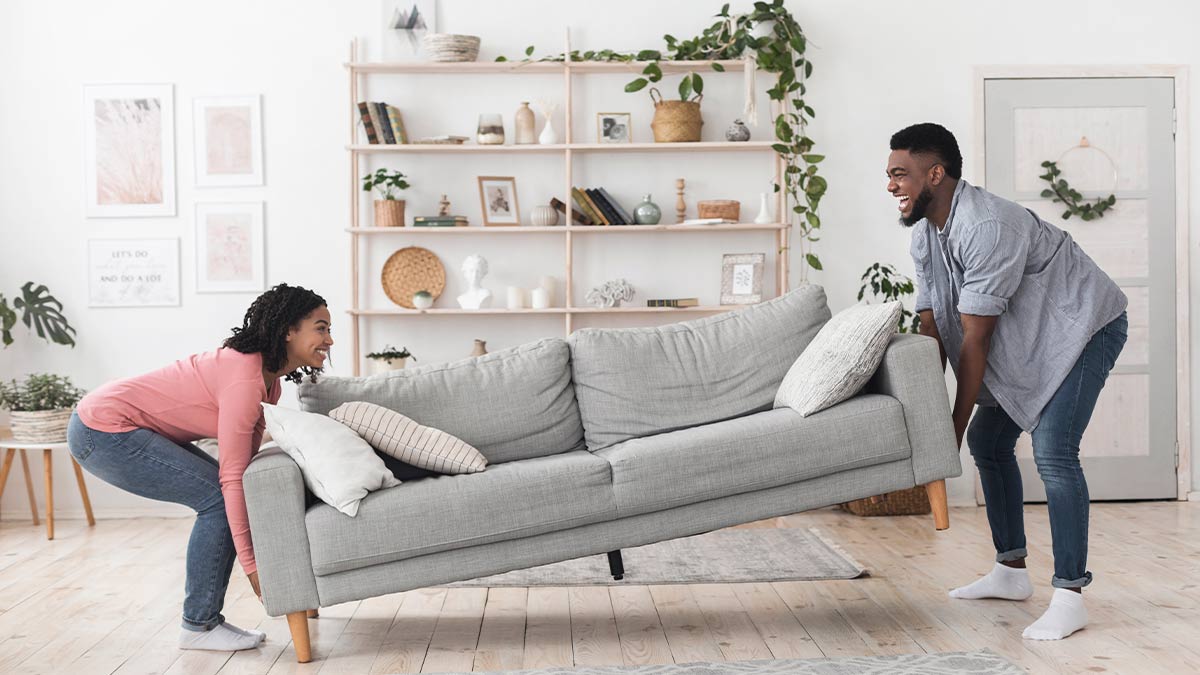 Many people love to keep their space fresh and modern, whether that be through rearranging furniture or getting rid of outdated items. However, these updates aren't always as easy as they seem since most pieces of furniture or appliances are quite large and awkward to move. 
If you want help removing items from your home 1-800-GOT-JUNK? is happy to help! But if you choose to move heavy furniture by yourself or with limited assistance, it's important to keep safety top of mind to prevent injury. 
Best ways to lift furniture easily and safely
Keep reading for our top eight tips on how to move your heavy furniture easier!
1. Start with a plan
In order to be efficient, take a few moments to note all the heavy items that require moving first. Think about where they will go in your home, or in your vehicle to maximize space and prevent damage. If you are putting the items in a truck, the heaviest furniture should go in first, before smaller items.
2. Have the right tools on hand
Tools such as straps or dollies can make moving bulky, heavy furniture easier. Straps help take some weight off your body and make them easier to move around, but make sure to purchase the right size for straps for your furniture. Dollies and sliders also make the task easier as the wheels reduce the amount of weight you'll need to carry.
3. Break your furniture into smaller pieces
If you're able to deconstruct large items, like tables or bookcases, into multiple pieces it makes moving the item much more manageable. To reduce the weight you should also remove items inside the furniture piece like books and clothes, as well as any cushions or drawers that may fall down when you lift the item up. 
4. Make sure to stay organized
When taking apart your furniture, small items such as screws and bolts can get lost. Consider putting them in baggies and labelling the parts accordingly to ensure you have them right where you need them. 
5. Be aware of obstacles
Depending on the layout of your home, there may be sets of stairs or other obstacles in the way. Know when you should slide or push your furniture, but also when you need to lift it up to prevent damage.
6. Use proper form
When carrying anything heavy, you'll want to carry the weight in your legs. This means when you're lifting something, you'll need to squat down to your knees to lift up the furniture. This helps make sure you don't accidentally injure your back. 
7. Control your movements
Avoid jerky or twisting movements when carrying the furniture as that can lead to injury. Keep the item close to your body to help you maintain balance better, and walk in a straight line. 
8. Recruit a friend
Asking a friend to help is always a good idea, but when moving heavy items up or down stairs it is necessary. One person should carry the item high, while the other person is on the lower part of the stairs. Make sure to go very slowly, and communicate with each other.
Above all else, it is important to keep yourself safe when moving heavy furniture. In the case that you just need some help removing an item that you don't need to keep, 1-800-GOT-JUNK? is licensed and insured to go anywhere on your property, so you don't have to risk injury by moving unwanted items to the curb. You won't need to lift a finger or hurt yourself trying—all you have to do is point!
If you're ready to get rid of that heavy piece of furniture, what are you waiting for?
We make junk disappear.
Image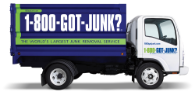 No obligation, in person quotes.
Quick and easy onsite payment.
No hidden fees.
Responsible disposal.