1-800-GOT-JUNK? Reno is happy to help you with junk removal & pick up anytime. Call or book online!
Fast junk pick up in Washoe County
1-800-GOT-JUNK? is the local leader for junk removal in Reno. We are in your neighborhood and can remove anything that two people can carry from your home or business. If you don't want to do the heavy lifting yourself, look no further than 1-800-GOT-JUNK?. Say goodbye to junk, and hello to relief! From cleanouts to construction debris, we can handle it all. Call or book online for an obligation free on-site estimate today.
We can take just about anything, as long as it's non-hazardous and can be lifted by our two strong crew members. Common items we haul away include:
Wondering how much your junk removal will cost? Before we can give you an exact price, we need to see your items in person. We offer free, no-obligation onsite estimates!
How our service works:
Schedule your No Contact Junk Removal service online or by calling 

1-800-468-5865

.
Our friendly, uniformed truck team will call you 15-30 minutes before your scheduled 2-hour appointment window to let you know exactly when to expect us.
When we arrive, we'll take a look at the items you want to be removed and provide you with an up-front all-inclusive price. 
We'll remove your items, being sure to only touch the items we're taking away, and sweep up the area. We'll then collect payment once the job is complete.
Furniture & elecronics recycling made simple
Are you in Reno or a nearby area and looking for a comprehensive junk removal service near you? You've come to the right place! Here at 1-800-GOT-JUNK?, we make life easier for homeowners, property managers or anyone else with a mess on their hands by taking all the stress and worry out of trash pickup and other junk removal. From old appliances and scrap metal recycling to clearing out yard waste and construction debris, we'll haul away just about any non-hazardous items that our crew can carry out of your space. We'll also recycle or donate everything we can, so you can always be sure we're handling those old items in a responsible manner. We want to give you a completely worry-free junk removal experience—once our shiny trucks pull away with all that clutter, you'll never have to look at it again!
Whether you've got an upcoming move, you're planning a big renovation or you simply feel a thorough decluttering of your space is in order, there's never a wrong reason to take stock of all your old items and clear out the excess. Let our crew take care of all that heavy lifting so you can have your weekend back! Doesn't a trip to the Peppermill Casino or a family day at Animal Ark sound more fun than lugging around old junk you don't want anymore? Leave that to our hauling experts—we've got you covered. 
When you're ready to reclaim your space from clutter, call the experts at 1-800-GOT-JUNK?. We'll make your junk disappear!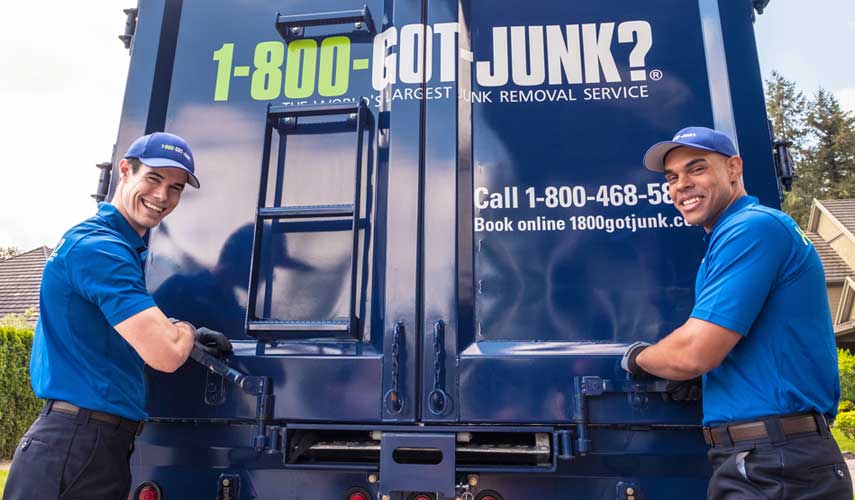 No Contact Junk Removal
Need to get rid of unwanted items and create more space in your home? Our No Contact Junk Removal service offers full-service junk removal, but you don't have to touch anything, and we touch only the things we're going to carry away. Learn More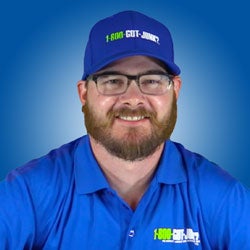 MEET OUR FRANCHISE PARTNER
Jonathan Price
MEET OUR FRANCHISE PARTNER
Jonathan Price
Hi, I'm Jonathan Price, owner of 1-800-GOT-JUNK? Reno. Before I joined the 1-800-GOT-JUNK? family, I was building a career with one company in the broadcast radio industry. I spent eight years learning the ins and outs of several different departments, but specializing in sound/commercial/live sports production and engineering. The path for me in that company was not destined to continue, so I was faced with a choice to remain in the industry or venture out to expand my perspective as well as my repertoire. That crossroad is where I learned of 1-800-GOT-JUNK?.
My choice to get into the junk removal service industry primarily fell on wanting to have a different environment as much and as often as possible. Having spent so many years indoors, inside recording studios and with the same faces every day, I knew I wanted to mix it up. I applied for a Truck Team Member position with the Reno franchise, hoping that it would lead to me being outdoors during the day, would allow me to meet countless new people, and to keep up on my own health by keeping me active. After one of the greatest interview experiences I've ever had, they offered me an immediate position on the team and I started on my road to today.
Every day, I need to achieve something. Whether it is shaking hands on a partnership with a local company or knocking out the day to day duties in record time or changing the way one of my teammates approaches their day for greater effectiveness, it is what drives me. In a word: growth. With the focus of our business being placed on its people, I am able to influence and guide those under my care to their own goals and potential which in turn helps the entire team grow and develop.
As a business, we are always looking for ways to serve our community. The obvious service we offer allows us to change lives on a variety of scale, but there is always more we can do. Recently, we've teamed up with Keep Truckee Meadows Beautiful to clear trash and loose brush from areas close to the Truckee River that leads to unsightly views and dangerous fuel for wildfires. We've also connected with the Reno Sparks Indian Colony to assist in removing large amounts of very difficult or costly to dispose materials, such as tires, propane tanks, and various electronics including older styled CRT TVs that are cumbersome and potentially toxic to the environment.
Outside of the business, I am a new father, so my passions have slightly changed paths. I previously would spend my time challenging myself to a new time trial on my bicycle or relaxing while working on my home aquarium experiments. Now, I prefer to spend my precious time with the family: my partner in crime, Jenn, and our son, Remi. We can still get involved in the same activities as I used to, but my lens is now showing me life through his eyes. Really, I feel like I am a full time double duty dad—a teacher and friend for my son at home, and a leader and guide for my team at work.