Image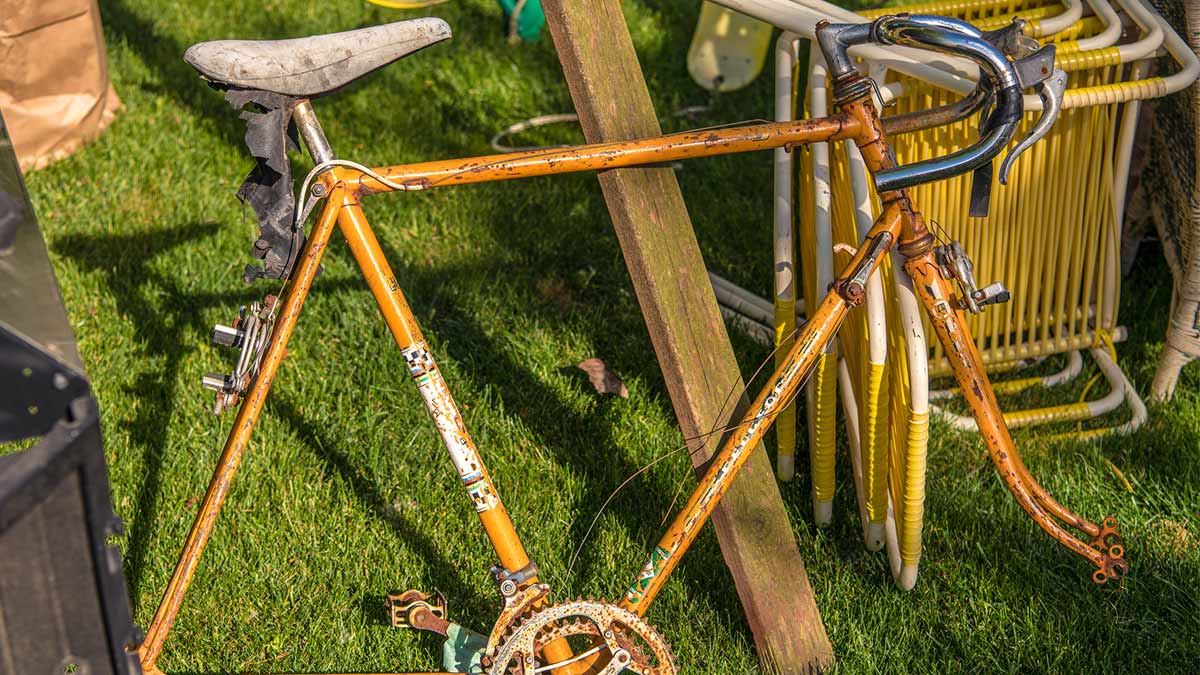 When it comes time to get rid of an old bicycle, there are other options than just throwing it out with the rest of the trash. On top of the negative environmental impact of improper disposal, many people cannot afford a new bike, so it's important to be thoughtful when you're looking to replace your old bicycle.
By making sure an old bicycle or its components are reused or repurposed, you'll minimize waste, which benefits both the environment and the community.
Here are a few ideas for how to recycle a bike.
Can bicycles be recycled?
Yes, you can recycle bicycles! However, before taking your bike to a recycling facility, you should consider the condition it is in. If it's still in working order or could easily be fixed up, donating it is the best option. Even if it can't be fully repaired, it could potentially be used for parts to help fix up other bikes.
Where to donate bicycles
Local charities
A non-profit organization that accepts bicycle donations is Bicycles for Humanity. They collect bicycles then send them to those in need in developing countries. By the end of 2021, they had sent 500,000 bicycles to Africa, and that number continues to grow. Bicycles for Humanity operates in Canada, the United States, Australia and Europe. In the U.S., World Bicycle Relief does similar work, so there are many ways you can donate.
Other charities that accept bicycles include Goodwill Industries, Salvation Army, and Habitat for Humanity ReStore.
Community-based programs
Older bikes can be refurbished and given to those who cannot afford to buy new ones. Donating your bicycle not only extends its useful life but also promotes access to transportation for individuals in need.
Community programs such as YMCA or YWCA, Boys & Girls Clubs, and after-school programs can benefit from donated bikes. Also, check with homeless shelters and transitional housing programs.
Some local bike share programs may accept donations for their fleet, so check for their donation policies. Donating your bicycle to them not only extends its useful life but also promotes access to transportation for individuals in need.
Schools and faith-based institutions
Local schools and vocational training centers may have a need for bicycles, both for students in need and for students being trained in bicycle repair and similar vocations. Work with local schools and youth services agencies to see that bicycles get to the places where they'll do the most good.
Many places of faith have outreach to people in need, including the homeless. Find out if nearby churches, mosques, or synagogues will have a use for old bikes.
Nonprofit bike shops
Reach out to your local bicycle shops or repair workshops to inquire about their recycling programs. Some shops have initiatives that accept old bicycles for parts or refurbishment. They may use the components to repair other bicycles or sell them to enthusiasts looking for affordable spare parts. 
By supporting local businesses, you contribute to a circular economy while reducing waste. 
Online platforms and classifieds
Consider selling or giving away your old bicycle through online marketplaces such as Craigslist, eBay, Freecycle, or local buy-and-sell groups on social media platforms like Facebook. Be transparent about the condition of the bicycle, its components, and any repairs needed. This way, someone who is willing to invest time and effort into refurbishing it can give the bike a second life.
Recycle your bike components
If your bike is truly at the end of its life cycle, it can be recycled almost completely. Bikes are composed mostly of metal parts such as frames and chains. These metal parts are disassembled, broken down, and reused to make brand new products. Old bicycle parts can even be reused and built to make new bicycles!
Other materials, such as rubber tires and plastics from handlebar grips, can be safely recovered by recycling experts. They can ensure that these materials are recycled or disposed of responsibly, minimizing their impact on the environment.
1-800-GOT-JUNK? will take your old bicycle
If it's time to part ways with your old bicycle, 1-800-GOT-JUNK? can get it out of your way today! We'll make sure it is donated or recycled where possible, so you can get rid of your bike the responsible way.
1-800-GOT-JUNK? will take road bikes, mountain bikes, stationary and exercise bikes, or even plastic or metal bicycle frames. 
Learn more about what we take or contact your local 1-800-GOT-JUNK? franchise for a free, no-obligation quote. You can also check out our blog for more helpful topics such as how to dispose of broken exercise equipment.
Let us make your old bicycle disappear!
We make junk disappear.
Image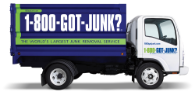 No obligation, in person quotes.
Quick and easy onsite payment.
No hidden fees.
Responsible disposal.