Autumn decluttering checklist: How to organize your home
Image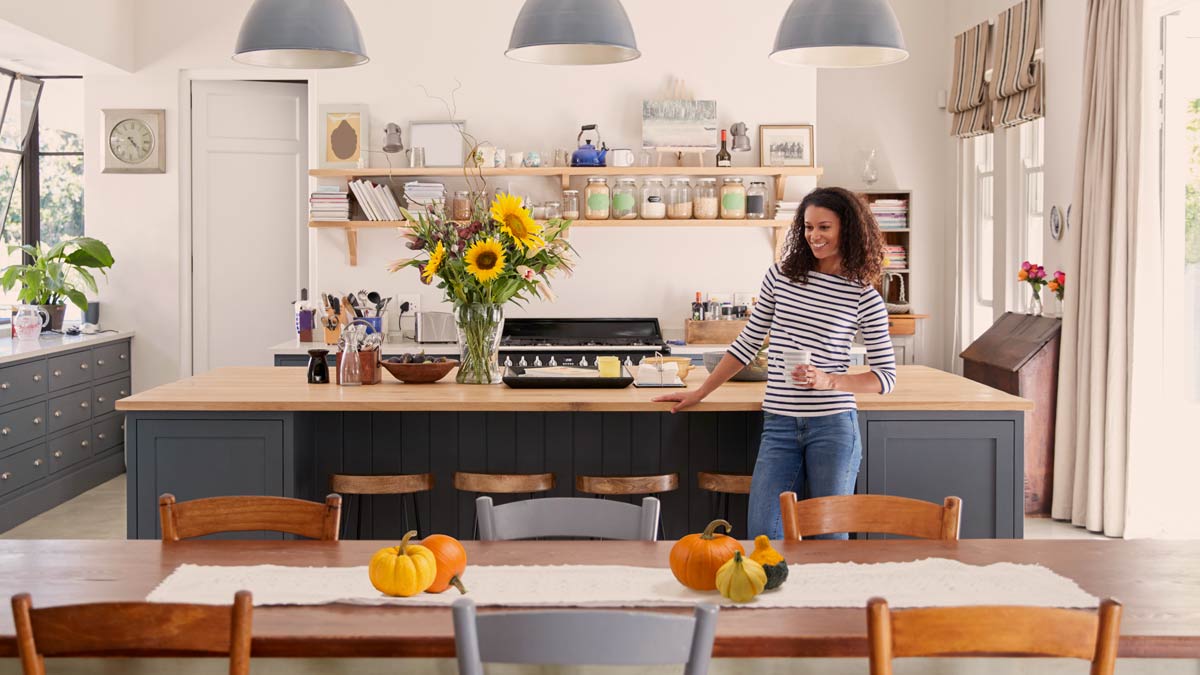 For a lot of people, autumn is like the start of a new year—it's when the temperature shifts and everyone starts to return to their daily routine after summer holiday. That's what makes the idea of doing a little spring cleaning in autumn so great, you can make it springtime anytime! An autumn decluttering project is a perfect way to give the whole family a fresh start to the season. 
Autumn decluttering checklist 
If you're ready to get that fresh feeling by getting rid of the clutter in your home, we've got you covered. Follow these essential autumn decluttering tips to get your house ready for the season. 
1. Do a deep clean of your living space
Take advantage of the milder weather and do a deep clean before the chilly days set in. If you've had your windows open all summer long, you'll want to dust all your furniture, blinds, and windowsills to get them nice and clean for the season. Vacuum all your carpets, rugs, and upholstery, and sweep under all your furniture to get the dust and dirt out of all those dark corners. 
As you're cleaning, consider getting rid of some household items you don't use anymore that seem to only collect dust. If you have too many kick-knacks on the coffee table or your cabinets are overflowing with miscellaneous items, get rid of them so you can fully relax in your space.
2. Do the closet swap
As soon as you feel that familiar fall chill in the air, it's time to put away all your summer gear and make room for those cozy sweaters! Go through all your summer pieces and set aside anything you didn't really end up wearing, and plan to donate them or give them to friends. Follow the same process as you're putting your fall stuff back into the closet—set aside anything that you're just not in love with anymore and add it to your donation pile.  
Before you pack away all your summer clothes, make sure you wash and dry them first. Once they're all clean, make sure you keep them safe by storing them in vacuum storage bags, or in sturdy sealed plastic bins. Moths love to nibble on fabrics in the colder months, and storing your clothes properly will protect them. 
3. Freshen up your outdoor space 
Before it gets too cold, make sure to prepare your outside space! Clean the patio furniture you've used heavily over the summer and get rid of anything that is broken or that you don't need anymore. This is also a great opportunity to stay on top of your yard work. Prune any hedges or trees that are overgrown and rake leaves as they start to fall, before they decompose. If you need help getting rid of any yard waste, 1-800-GOT-JUNK? can quickly remove it for you.
4. Clean the exterior of your home
As the seasons change you need to make sure that your home is functioning as it should! Check out your gutters and see if they need to be cleaned, it's much easier to clear them out early instead of realizing that water is overflowing later on. You should also make sure that your home isn't letting any drafts in. Check that all your windows and doors are sealed properly to avoid cold air sneaking in. If you find any gaps you can fill them in with caulking or weatherstrips.
It's also a great time to wash your windows, both inside and outside. Dirty windows let less light in, which can really have an impact on your mood and energy levels when those gray winter days set in. Make sure you get into the nooks and crannies of your windows too, to avoid any mold and mildew from forming during the colder months. 
5. Clear out your storage areas
Remember all that fun outdoor stuff you bought at the beginning of the season? Now it's time to put it all away until next year. First, you'll need to make room for all those pool noodles, floaties, beach gear, backyard games, etc. If you have the time, it's best to pull everything out. This way, you can organize everything as you're putting it back. Try to keep like items together, creating a separate section just for your summer gear. (This will make it much easier to find it all next summer, and will prevent you from buying new items that you already own!) As you work through, set aside any items you don't really need to hang onto and get them ready for donation or disposal.  
6. Clear out your garage
When you pulled out all your summer gear at the beginning of the season, you freed up a little more space in your garage. If you've managed to fill it up with other stuff, take some time to sort through everything again to make room for larger pieces like patio furniture and camping equipment to be moved indoors for the colder months. Set aside anything you don't need to keep and reorganize everything you need to store.
7. Get that junk out of your way
Once you've sorted through all your closets and storage spaces, it's time to get rid of all your unwanted junk. You can check with local charities to see if they accept donations, but keep in mind that you will likely have to drop it off on your own and there's a chance they might not accept all your items. If you want to save yourself some time, you can always hire a professional junk removal service, like 1-800-GOT-JUNK?. We're autumn cleaning experts and are happy to help make your junk disappear with our No Contact Junk Removal service. Give us a call or book your appointment online today! Give us a call or book your appointment online today!
We make junk disappear.
Image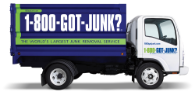 No obligation, in person quotes.
Quick and easy onsite payment.
No hidden fees.
Responsible disposal.