How to dispose of old and broken electronics
Image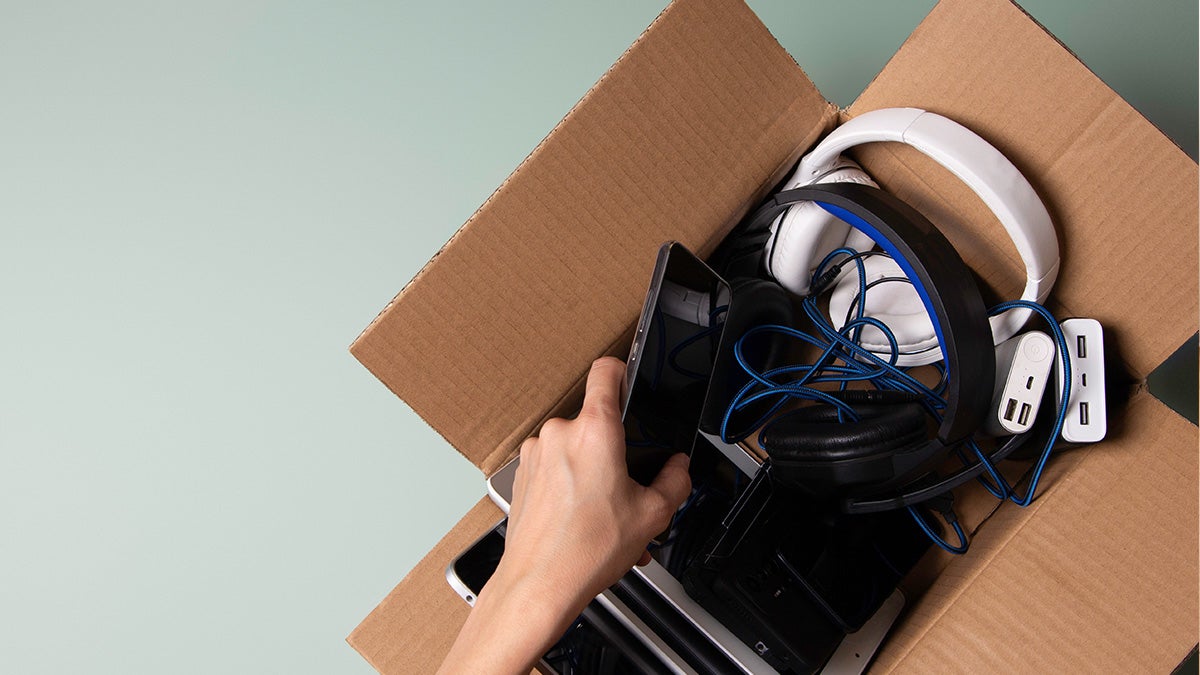 There are many reasons to get rid of old electronics: They're old, they're broken, or they're outdated. Before you dispose of your old electronics or e-waste, you should consider recycling. If you are unable to recycle, then you should look into getting rid of them responsibly.
How to recycle old electronics
Evaluate reusability and repairability
Before disposing of your electronic devices, consider whether they can be reused or repaired. Sometimes, a simple fix can bring new life to your device. Check if there are local repair shops or electronics recycling centers that can help diagnose and fix any issues. Additionally, you can donate functional devices to charitable organizations, schools, or friends who may benefit from them. Check out our blog on how to donate to charity if you want to learn more.
Research local recycling options
Look for certified e-waste recyclers or recycling centers that accept electronic devices in your area. Find out if your city or municipality has designated drop-off locations or collection events for electronic waste. You can also consult online directories provided by organizations like e-stewards.org or Sustainable Electronics Recycling International to find certified recyclers near you.
Prepare the electronics for recycling
Before recycling your older electronics, take a few precautionary measures:
Back up and delete data: If applicable, back up any important data stored on the device. Transfer files to a new device or an external storage device. Then, ensure that all personal data is securely deleted. Perform a factory reset or use data-wiping tools to erase any sensitive information.
Remove batteries: If your electronic device has a removable battery, detach it before recycling. Batteries require separate recycling due to their hazardous nature. Look for local battery recycling options or designated drop-off points.
Contact the recycling center
Before bringing your items to a recycling center, find out about the center's specific requirements and procedures. Inquire about any steps they recommend for preparation and whether there are any associated costs or fees, so you aren't surprised when you arrive.
Drop off or schedule a pickup
Depending on the recycling center's guidelines, you may need to drop off the electronics or schedule a pickup. Some recycling centers have specific drop-off hours, while others may require appointments. If a pickup service is available, arrange a convenient date and time for collection.
Follow recycling center instructions
When delivering your electronics to the recycling center, follow their instructions regarding check-in, documentation, and any additional guidelines. Some centers may require you to complete paperwork or provide specific information about the devices you are recycling.
Remember, responsible recycling of older electronics helps conserve resources, reduces pollution, and prevents hazardous materials from entering the environment. By following these steps, you can contribute to a more sustainable approach to managing electronic waste.
How to recycle specific types of electronics
1-800-GOT-JUNK? can take many different types of electronics for recycling and disposal, we can take more than what you can imagine, see it yourself here. If you are ready for your electronics to be picked up,  here's what you need to know.
How to dispose of an old printer
Getting rid of an old printer must be done safely. There are toxic chemicals in toner and printer ink cartridges, and the housing contains plastic, metals, and other materials that must be disposed of or recycled responsibly. All these can be a threat to the environment if you just toss your old printer. Learn more by reading our article on how to dispose of a printer.
How to recycle old computers, laptops, and monitors
As you update your computer, laptop, or monitor, you'll have to decide how to dispose of your old devices. Like printers, old computers, and devices contain toxic materials that need to be disposed of safely. Whether you recycle or get rid of them, there are things you need to do to make the process easier. Read our article on how to recycle old computers and laptops to learn more.
How to dispose of a TV
TVs are always getting better, which means people are always getting rid of old models. Like monitors and printers, old TVs can contain toxic materials that shouldn't be thrown into a landfill. Whether you're disposing of an old TV or want to recycle it, there are steps you'll have to take to be safe. Here's what to know about getting rid of a TV.
How to get rid of your old cell phone
Phones update so fast that everybody seems to have an old one or three sitting around. You should get rid of these old devices either by reselling or giving them over for recycling or disposal. There are a few things you can do to be safe. Here's more on how to get rid of your cell phone safely.
How to dispose of old electronics
If you've decided to go ahead and dispose of e-waste, you should take care to do it properly. Improper disposal can harm the environment and pose risks to human health due to the presence of hazardous materials.
Research manufacturer take-back programs
Many electronics manufacturers offer take-back programs where they accept their own products for recycling or proper disposal. These programs ensure that electronic waste is handled responsibly. Visit the manufacturer's website or contact their customer support to find out about such programs and the procedures for returning your old devices.
Find out about community e-waste collection events
Keep an eye out for community e-waste collection events organized by local governments or environmental organizations. These events allow residents to drop off their old electronics for proper disposal. Check your municipality's website or local newspapers for information on upcoming events.
Explore trade-in or buyback programs
Several retailers and online platforms offer trade-in or buyback programs for electronics. You can exchange your old devices for store credit or cash. These programs often include free shipping labels, making the process more convenient. However, be aware that the value offered may vary depending on the age, condition, and demand for your device.
Check for curbside collection
Some municipalities will collect e-waste left out on the curb for collection, but some cities do ban this practice because the electronics may end up in landfills. Check the rules for your area to find out if you can arrange to have your old electronics picked up this way.
Sell your electronics for parts
On sites like Craigslist, Facebook Marketplace, and eBay, collectors, and hobbyists often are looking for older electronics to harvest for parts. Check similar devices on whichever site you choose so you can ask for a fair price, and make sure to clear your device of any personal information before selling it. 
When it comes to disposing of old and broken electronics, it's crucial to prioritize responsible recycling practices. If they aren't recyclable, dispose of them responsibly to protect our planet and contribute to a more sustainable future for all.
Get rid of your old electronics with 1-800-GOT-JUNK?
Your easiest option for e-waste disposal is 1-800-GOT-JUNK?. We'll make recycling your old electronics safe and easy. We accept a variety of electronics, including:
CD Players
Cell Phone
Computer Monitors
Computers
DVD Players
Fax Machines
Mobile Devices & Cellphones
Monitors
Printers
Stereos
Televisions
VCRs
To get rid of your e-waste in an easy, safe, and responsible way, take a look at our electronics and e-waste page or contact us directly for a free, no-obligation quote.
Check out our blog to find out more about getting rid of computers and laptops, and printers.
Is it time to get rid of your old e-waste?
We make junk disappear.
Image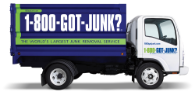 No obligation, in person quotes.
Quick and easy onsite payment.
No hidden fees.
Responsible disposal.