How to declutter your home for the new year
Image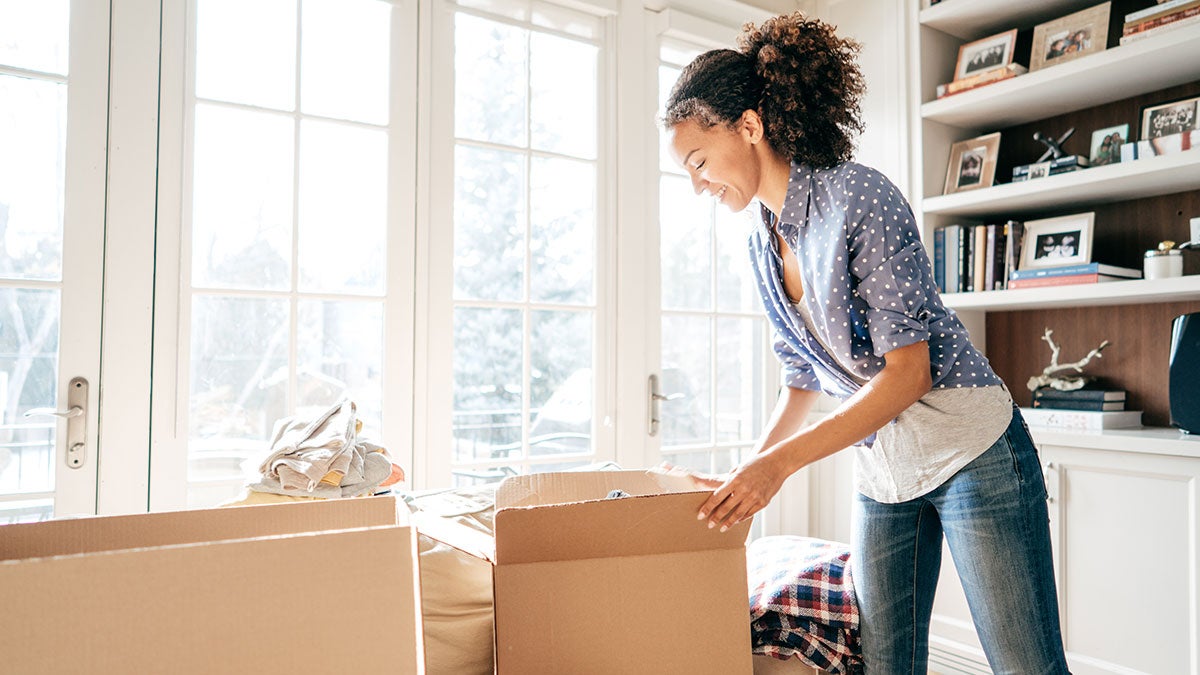 This January is a special one. We're not only celebrating the start of a new year, but we're also kicking off a new decade. It's a natural time to reassess and think about all the things you want to take with you into the new year and also think about what you want to leave behind. This goes for both things like habits and all the physical stuff in your home. If you want to give yourself a fresh start to the year and the new decade, decluttering your home is a great place to start! 
When it comes to decluttering your home, the hardest part is often just figuring out where to start. Think about where the clutter tends to pile up in your home and start there. (Is it a pile of shoes and mail in the entryway? An overflowing closet in your bedroom?) It's also a good idea to start small—if you try to do too much at once, it can get overwhelming. Work slowly and carefully consider every item before you decide to get rid of it. Remember, the goal is to keep only the things that make you happy and serve a purpose in your life.  
Start the new year off right with these decluttering tips
When you start your decluttering project around this time of year, it's much easier to find your logical starting point—your holiday clutter. Once you get going, you'll probably find that you just want to keep working your way through the rest of your home! Follow these tips to help clear out some space in your home and start your year off with a clean slate. 
1. Set a specific decluttering date
One of the biggest hurdles when it comes to decluttering is actually finding the time to do it. Treat it as an appointment and pick a date ahead of time so you make sure you have time to spend on your decluttering project. Once you pick the date, make sure you stick to it! 
2. Start with holiday clutter
As you put away all those holiday decorations, take the time to seriously consider if there's anything you can let go of. Many of your things will have sentimental value, but you're bound to find at least a few items that you really don't need to hang onto. Set aside anything you want to get rid of as you go. It's also a great opportunity to better organize all the decorations you are going to keep. Try to condense everything into a few boxes or storage containers to make it easier to find everything for next year.  
3. Assess your gift situation
Don't worry, we're not suggesting you get rid of all your new gifts! Ask yourself this question: are these items replacing any older items that you don't need anymore? If the answer is yes, gather up all those older items and set them aside for donation or to be thrown out. 
4. Clear out any unwanted gifts
This one is a little tricky. Every year, it seems like there's at least one gift that you just don't quite know what to do with. We often end up holding onto these items because we feel guilty about it, but that's not a great reason to keep clutter around. While that laser cat T-shirt or dancing Santa might not be right for you, there's someone out there who would genuinely love to have it! You can either give away these items to someone you know or donate them to a local charity so that someone else has a chance to enjoy them. 
5. Clear out your storage space
When you took out the holiday decorations this year, did it seem like you had to dig around to get them all out? It's normal for storage spaces to slowly accumulate more clutter throughout the year. Before you put away all your holiday stuff this year, take some time to sort through your closet, storage unit, or garage. Set aside anything you no longer need and then carefully organize everything else as you put it away. 
6. Deep clean as you go
If you're clearing out these areas around your home, why not do a deep clean while you're at it? It's the perfect time to dust off those shelves, clean out the dust bunnies from behind the couch, and give everything a thorough wipe down after all those holiday parties. It's a great way to (literally) make your home feel fresh for the new year. Take this on as you work room by room—when you pull everything out, give the area a good clean before you put everything back in.  
7. Donate or give to friends
Once you've finished your post-holiday decluttering, it's time to actually get it out of your home. Invite your friends over to dig through your pile of things to get rid of. You just might be getting rid of something they want or need. You can also donate these items to a local charity. Just make sure you check with them first to make sure they are able to accept all your items, as some charities only take certain kinds of items. 
8. Clear out the rest of your junk
After donations and giving things away to friends, you might still have a few items left behind. Some smaller items might be able to be picked up by your local trash removal service, but it's best to check before you set it out on the curb. Another option is to take the items to your local recycling depot so they can be properly recycled. Again, not every facility is able to accept all types of materials, so it's always best to call ahead or check online to make sure they can actually accept your items. 
Of course, if you would rather let someone else take care of all the heavy lifting, you can also hire a junk removal service like 1-800-GOT-JUNK?. We're happy to help get that clutter out of your way—you won't have to lift a finger. Just show us what you want to get rid of, and we'll take care of the rest. Book your free, no-obligation estimate today! 
Are you ready to say goodbye to your junk?
We make junk disappear.
Image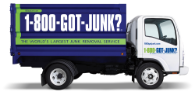 No obligation, in person quotes.
Quick and easy onsite payment.
No hidden fees.
Responsible disposal.