Professional renovators' top tips for an easy renovation
Image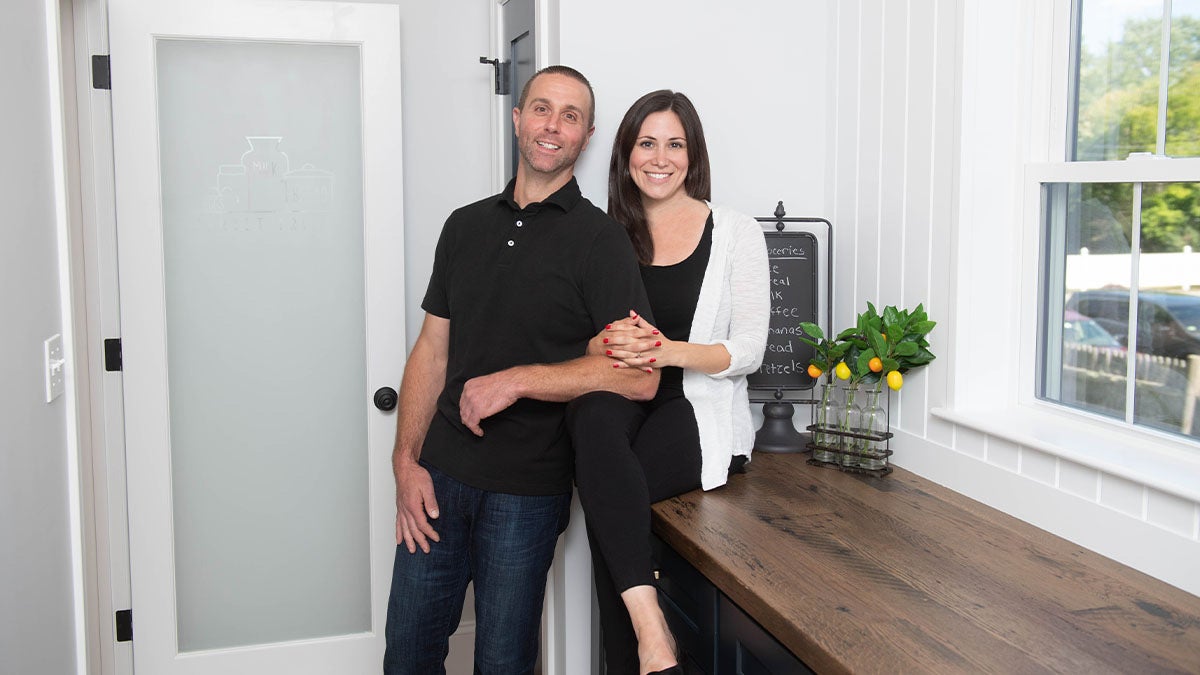 One of the main ways you can keep your home modern and grow with your needs is by renovating your space. As experts in their industry, we're happy to be partnering with professional renovators, Kadilak Homes! Husband and wife duo, Paul and Susan Kadilak, created Kadilak Homes to help others transform their homes by remodeling their existing spaces, building new additions, and even supporting the construction of brand new homes. Keep reading for their top tips for before, during, and after your renovation, and how you can integrate junk removal at each step to help keep your reno stress free!
How to prepare for your renovation 
Before you get started on any home renovation project there are five main steps you should take to set yourself up for renovation success!
Image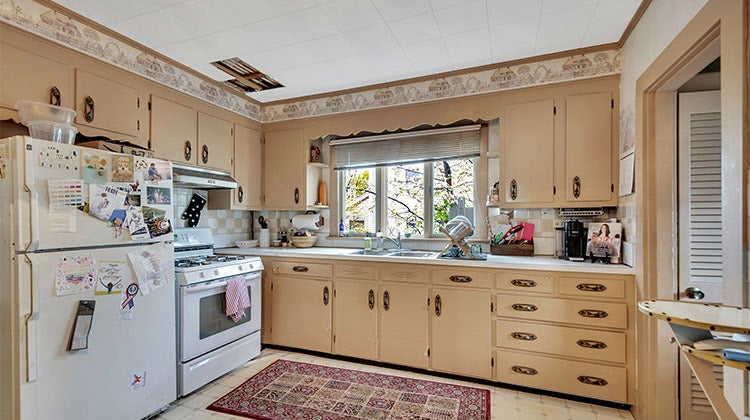 1. Begin with planning
 Before rushing into a renovation project you'll want to have a good grasp on a few things including the project goals, budget, and timeline. By starting with these important details you'll set yourself up for a successful renovation with as minimal stress as possible. 
2. Determine your design style
While you're still in the planning stages of a renovation, it's a good idea to search for inspiration! You can scour the internet, flip through magazines, or watch home renovation shows to get ideas for your final look. This small step will ensure that all your choices look cohesive in the end. 
3. Find a contractor
Once you have an idea of what you are looking to achieve it's time to interview a few contractors! It's always a good idea to visit a few work sites and talk to references before you hire someone. Your contractor can also help you determine a realistic budget and timeline, as well as help with the permitting process. 
4. Pack up your personal items
Before work begins you'll want to have the space cleared out and ready for demo. Get organized by sorting your items and having designated areas for things you want to keep, donate, or get rid of. If you need help removing your unwanted items, call 1-800-GOT-JUNK? and they will donate the donate-ables and recycle the recyclables when possible. 
5. Prepare for construction dust
Renovations cause a lot of dust so you will want to protect the other areas of your home by sealing off openings, wrapping valuables, and covering any fabric surfaces that are in the construction area. This small step will help make clean-up so much easier!
How to make your renovation stress free
As you progress through your renovation, it's likely that not everything will go as planned. By following these five tips for during your renovation, you'll be able to handle any curve balls that get thrown your way.
Image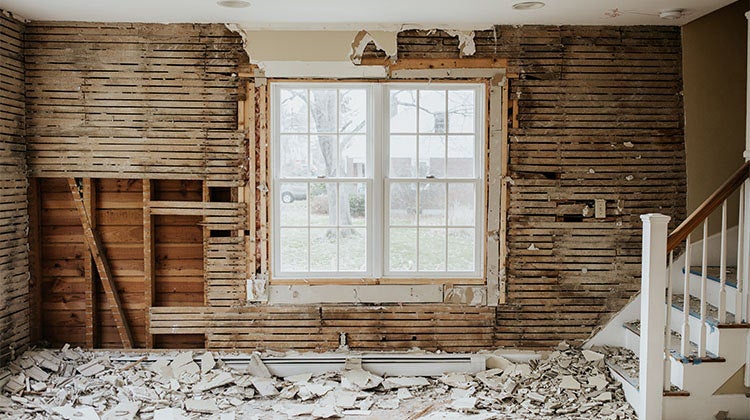 1. Be ready for surprises
You never know exactly what will come up when you begin a project, but there is almost always some kind of surprise hidden behind the walls! Whether it be faulty wiring, rogue plumbing, or structural issues, something unexpected will most likely occur. To help mitigate these discoveries and reduce the stress associated with them, set aside about 10% of your total renovation budget for unexpected expenses. 
2. Finalize your selections early
Choose and order your fixtures, appliances, flooring and tiles as early in the renovation process as possible to help keep the project on schedule. This will also give you some flexibility if your favorite tile or fixture has a longer lead time. Making these selections early ultimately means you don't have to compromise on your dream space and the renovation won't be delayed. 
3. Stay calm
Renovations are notoriously stressful for a number of reasons. There's a substantial financial investment, there are strange people walking into your house everyday making lots of noise, your daily routine is upside down, and there is dust everywhere! Staying calm and focusing on the end goal of how your finished project will look will help ease some of the stress.
 4. Stay in communication with your contractor
While not ideal, project delays almost always happen even if you plan as much as possible. By having good communication with your contractor you will build trust and gain an understanding of where the project stands so you can set realistic expectations. 
5. Keep the job site clean
A clean site is a happy site! Keeping the job site clean during the project is crucial for the crews to have space to work and be organized to keep your project moving towards the finish line. As renovation debris accumulates, call 1-800-GOT-JUNK? to clear away unwanted construction materials or old appliances. Their professional, uniformed teams can take just about anything!
How to reclaim your space after a renovation 
Before you can enjoy your newly renovated space, there are four simple tasks that should be completed.
Image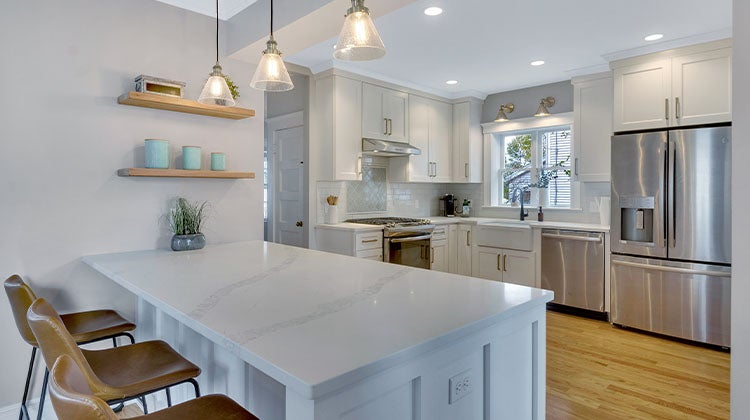 1. Prepare for future repairs
Keep a list of all materials used during the renovation in case a repair is needed in the future. Details like paint colors, tiles used, and important warranty paperwork are all things you will want to keep easily accessible. If possible, you may also want to store leftover materials such as paint cans, extra tiles, and specialty flooring pieces to repair small dents or chips down the road.
2. Deep clean before you move back in
Even if the area is pretty clean you'll still want to do a deep cleaning before reoccupying the space. Construction leaves dust and debris in every little crevice so you'll want to make sure that all surfaces are wiped down, including walls and tops of cabinets! Also remember to remove protective coatings from items like appliances and wash the interior and exterior side of  windows. 
3. Do a second purge
Remember everything you packed away before the renovation began? It's time to bring it all back into the new space! Inevitably this turns into a second round of purging as you get rid of things you decide you no longer want to keep. 
4. Style your new space
Now that all of the hard work is done it's time for some fun! Accessorizing your new space with wall art, new furniture, and home decor is the final step to creating your dream space. If you find anything that no longer fits in your renovated space due to size or style, it's time to get rid of it! There's no point holding onto items that will only add clutter to the space you spent so much time upgrading.
If you need a hand removing any construction materials, old appliances, or outdated furniture, 1-800-GOT-JUNK? has you covered for all your renovation junk removal needs. All you have to do is schedule your no-obligation estimate and their teams will help you get to the after faster!
We make junk disappear.
Image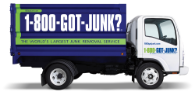 No obligation, in person quotes.
Quick and easy onsite payment.
No hidden fees.
Responsible disposal.