How to dispose of or recycle your Christmas tree
Image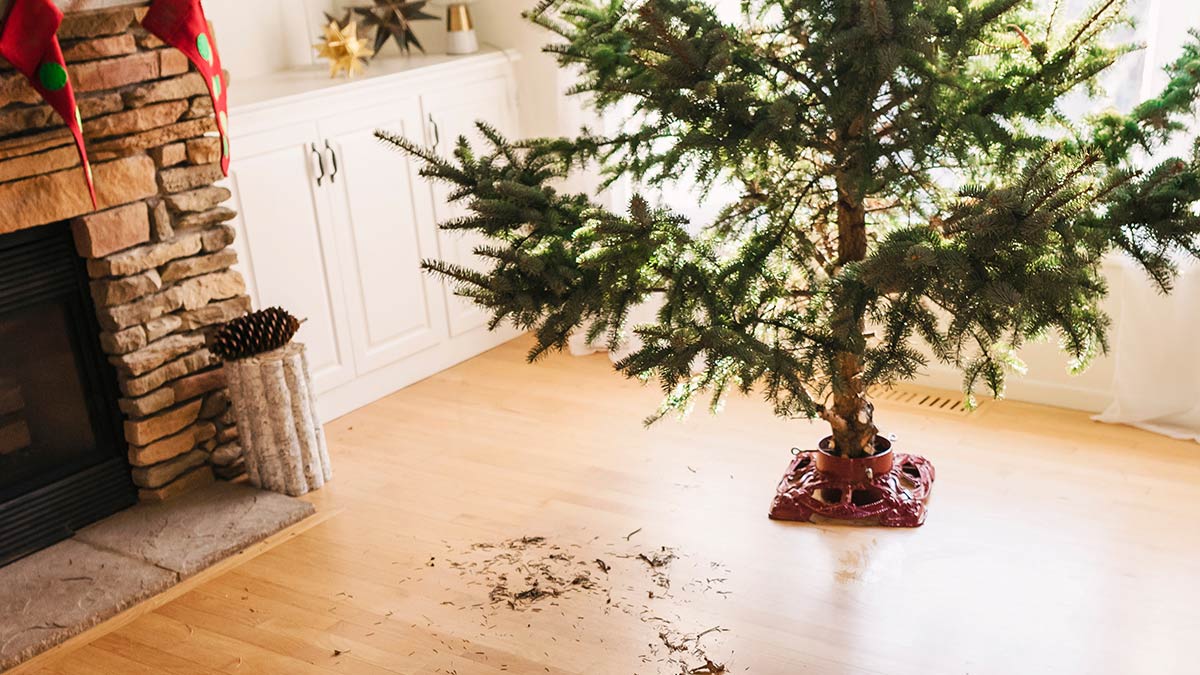 Table of Content
Chances are, if you have a Christmas tree, you're either going to pack up your artificial tree after the holiday or you're going to rush to get your real tree out of the house before it sheds any more needles on your nice clean floor. At 1-800-GOT-JUNK?, we properly dispose of Christmas trees every year, so let us help you figure out how and where you can recycle real and artificial trees!
Regardless of the type of Christmas tree you're recycling, be sure to remove all garlands, ornaments, and lights first (more on that later), as they may not all be recyclable or may cause problems for the recycling facility.
How to recycle real Christmas trees
There are a few options to dispose of your real tree responsibly:
Composting: If you have a compost bin or pile, you can cut up the Christmas tree into smaller pieces and compost it. First, remove any decorations or non-biodegradable materials. The tree will decompose over time, adding useful organic content to the compost.
Curbside recycling: Many local towns offer curbside Christmas tree pickup services. See if your local waste management or recycling center provides this service. The trees are typically chipped or composted.
DIY crafts and projects: Repurpose your Christmas tree for a variety of DIY projects. You can, for example, cut thin slices of the trunk to make rustic coasters or larger chunks to build decorative log pieces. Wreaths, garlands, and other craft decorations can be made from the branches. Look for ideas online and let your imagination lead you.
Fish habitat: In some areas, Christmas trees can be used to construct fish habitats in lakes and ponds. Remove all decorations and lights from the tree before submerging it. Small fish and other aquatic species can find refuge in the tree branches. To find out about drop-off places or rules for donating trees for this purpose, contact your local wildlife or fisheries department.
Mulching: You may recycle your Christmas tree into mulch for your garden or yard. Remove all of the ornaments, tinsel, and lights from the tree, and then turn it into mulch with a woodchipper or with the help of a local mulching service. Spread mulch around your plants and trees to help retain moisture and suppress weeds.
How to recycle artificial Christmas trees
First off, can you even recycle artificial Christmas trees? Yes, but in general, artificial trees are difficult to recycle, so try to get as much use out of yours as possible. When it comes time to get rid of your plastic or tinsel tree, there are several options for disposing of it properly:
Donate: If your artificial Christmas tree is in good condition, consider donating it to a local charity, community center, school, or church. Many groups accept old artificial trees for future holiday events or to give festive decorations to people in need.  
The Christmas season is also the giving season, so if you have more items you want to donate, check out our in-depth guide on how to donate to charity.
Recycle: Check with your local recycling center or waste disposal facility to find out if artificial Christmas trees may be recycled. While not all recycling sites may be able to recycle artificial trees, certain specialist facilities can. Make sure to follow any drop-off or collecting instructions they provide.
Repurpose: Repurpose your artificial tree for other ornamental or functional purposes. You may take the tree apart and use its branches to make DIY crafts, wreaths, or garlands. The trunk or stand can be used as the foundation for various projects, such as a coat rack or a tabletop centerpiece.
Sell or give away: If your artificial tree is still in good condition but you no longer want it, try selling or giving it through internet marketplaces, local classified advertising, social media groups, or even to friends and family. Someone else might be seeking a cheap or free Christmas tree.
Upcycle: Consider upcycling different portions of the tree instead of discarding the whole tree. The branches can be reused as pieces in other decorations, the PVC or metal frame can be used for garden trellises or plant supports, and the artificial needles can be used in art projects or as fillings in other crafts.
How to recycle Christmas tree lights
Whatever you decide to do with your old tree, real or artificial, you need to make sure you remove old lights, tinsel, garlands, and anything else you decorate with. Old Christmas lights can be a hassle, but they need to be recycled or disposed of properly, just like the tree.
Here are some ideas for recycling Christmas tree lights.
Electronics recycling: Many electronic recycling centers accept Christmas tree lights. These centers have the facilities to dismantle and process the lights appropriately. Check with your local recycling facility or electronic waste collection events to see if they accept Christmas lights. Some municipalities also organize special collection days for electronic waste.
Local recycling events: Keep an eye out for local recycling events or programs that specifically focus on collecting and recycling holiday-related items, including Christmas lights. These events are often organized by community groups, municipalities, or environmental organizations. Check community bulletin boards, local newspapers, or online platforms for information on such events.
Retailer programs: Some retailers that sell Christmas lights offer recycling programs for old or broken lights. They may have designated drop-off points in their stores or provide mail-in options. Look for retailers or manufacturers that promote eco-friendly practices and ask about their Christmas light recycling programs.
Scrap metal facilities: Christmas lights contain copper wiring, which is a valuable metal. Some scrap metal facilities accept Christmas lights for recycling. Before taking them to a scrap yard, it's a good idea to contact them to confirm whether they accept Christmas lights and if any specific preparations are required, such as removing plastic or other non-metal parts. 
Upcycling or donating: If the Christmas lights are still in working condition, consider upcycling or donating them. You can repurpose them for other decorative purposes or give them to someone who can use them. Local schools, community centers, or arts and crafts organizations might appreciate working lights for various projects.
When recycling Christmas lights, it's important to note that you should not put them in your regular recycling bin. They can cause issues at recycling facilities due to the mix of materials involved.
Let 1-800-GOT-JUNK? get rid of your Christmas tree
If you've decided to junk your Christmas tree or lights, let 1-800-GOT-JUNK? be your Christmas tree removal service.   
At 1-800-GOT-JUNK?, we'll do our best to divert materials away from landfills whenever possible, by donating the donatables and recycling the recyclables. Let us pick up your Christmas decorations and make them disappear!
Learn more about what we take or contact your local 1-800-GOT-JUNK? franchise for a free, no-obligation quote. You can also check out our blog for more helpful topics such as understanding your carbon footprint.
Let us take your old Christmas tree!
We make junk disappear.
Image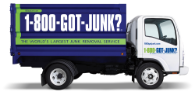 No obligation, in person quotes.
Quick and easy onsite payment.
No hidden fees.
Responsible disposal.