Fun indoor activities to do at home
Image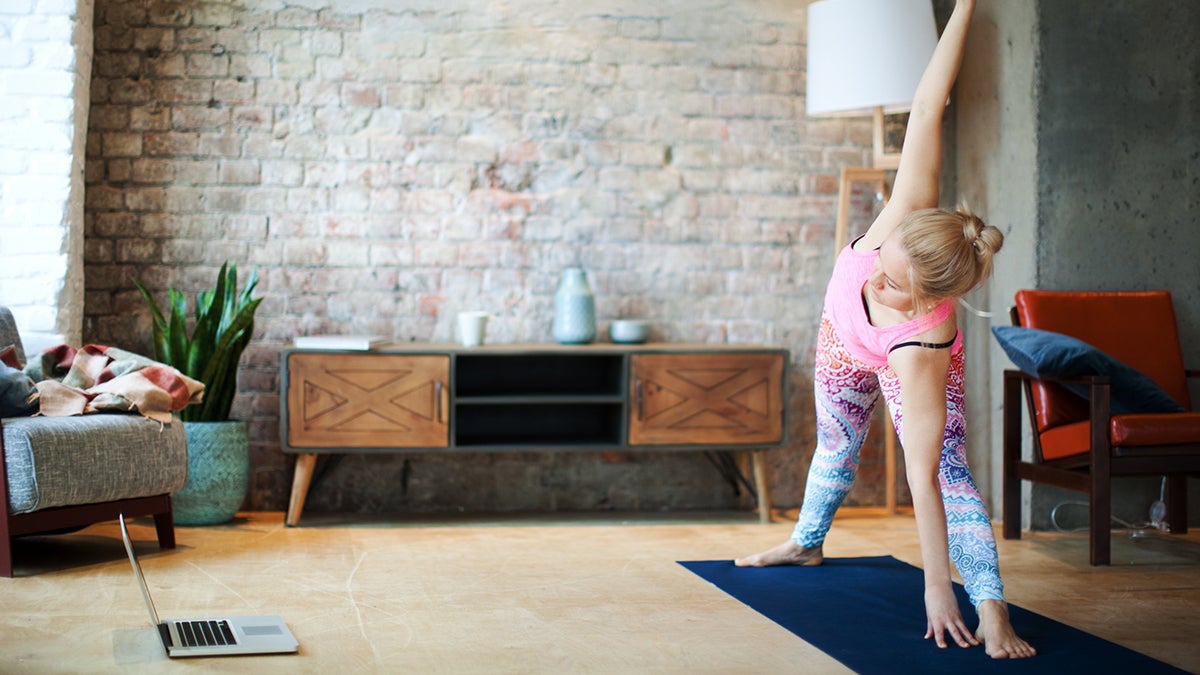 As the weather gets colder and you begin spending more time indoors, it can be hard finding ways to entertain yourself and your family. If you're looking for some easy and fun indoor activities to do at home, look no further!  We've compiled a list of some of our favorite ways to have fun and make memories while staying indoors.
7 ways to have fun at home 
Whether you're looking for fun things to do with kids at home, fun things for couples to do at home, or fun things to do at home alone, we've got you covered! Keep reading for our seven favorite indoor activities.
1. Bring the movie theater home 
What is better than curling up with some delicious popcorn and watching one of your favorite movies? No need to leave your home for this experience, you can bring the movie theater to you! If you don't have a big TV you could consider investing in a projector which will have a huge impact on making a special movie night. To get a wider variety of movies that you haven't seen yet, treat yourself to a rented movie or try out a movie from a new streaming service. No matter what, it will still be cheaper than a night out at a real theater!
When looking for movie snacks, check your local theater. Many are offering snack items like popcorn to go through food delivery apps or pickup. If you want to make your own popcorn, you can buy movie theater seasoning or put it in traditional popcorn boxes for a special feel.
To make your at-home movie theater super cozy, take out extra pillows and blankets, or even string up some fairy lights. If you have young children at home, this is a great opportunity to build a fort from which you can watch the movie! If you decide to move some furniture around for the optimal movie experience, make sure to check out our tips on how to move your furniture safely.
Image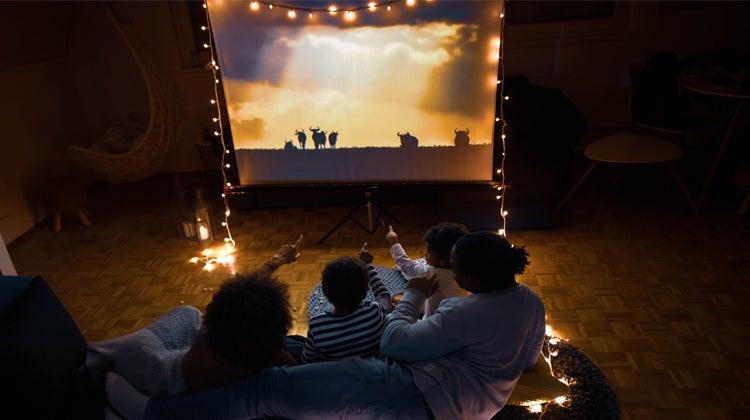 2. Host a games night 
There are many fun games to play at home both in person and virtually. If you're in the same household with your friends or family, it's easy to host a games night. To make a memorable games night, buy a new game and learn it together, or set up a game swap with your friends and family so you can try a bunch of new games without a financial investment.
If you want to play with others outside your household, without leaving the comfort of your home, host a virtual games night! You can find many of your favorite games like Taboo, Settlers of Catan, Scrabble, and Scattergories online. Just google your favorite game and see if an online version has been made. If you're competitive - up the ante!  Play household versus household and bet on something, or have a prize ready for the winner.
Image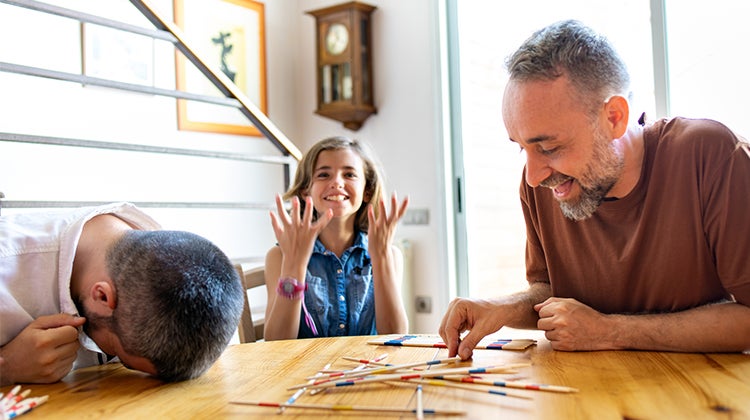 3. Create a DIY spa day 
Spending increased time inside can make you feel stressed or cooped up, so let yourself unwind by bringing the spa to you! First, make sure you have a clean and organized bathroom, as it's hard to mentally unwind when you're in a cluttered or dirty space. To make your bath more special, order some bath bombs or bath salts online and light a candle or use a diffuser. Some other relaxing add-ons are having a glass of wine, reading a book, using a waterproof speaker, or a bath pillow. 
It's not a true spa day unless you take some time to pamper your skin, so try a new face mask or a new lotion. If you want to take it a step further give yourself an at-home manicure or pedicure. 
Image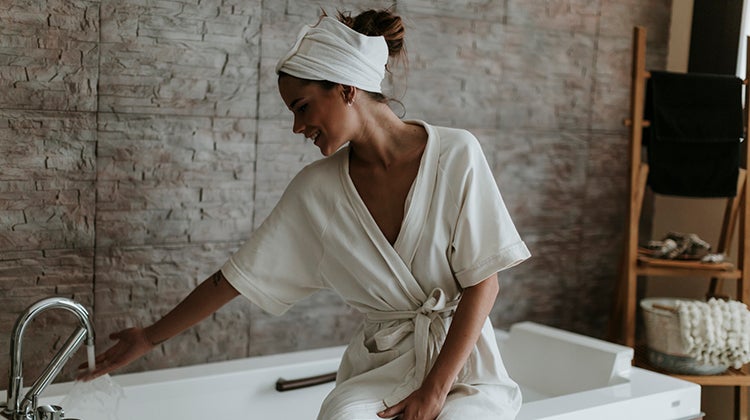 4. Learn a new recipe 
There's no better time to learn a new recipe than when you have the time to practice it.  Before you start on any recipe, make sure you create a clear counter space so you have the room to expand if needed. Bonus: if you make a floury mess, it's okay because it's easy to wipe off a clutter free surface! Check out our tips on how to organize your kitchen so the clutter can be stored away neatly. 1-800-GOT-JUNK? is happy to help clear any unwanted items so you can focus on cooking!
You can treat learning a new recipe as an activity to do with your loved ones. If one of your friends or family members has a favorite recipe, get them to teach you how to do it over video chat so you can follow along as they go, just like a personalized cooking show! If you have kids at home, get them to help with the easy parts like mixing, so they are entertained and feel involved.
Image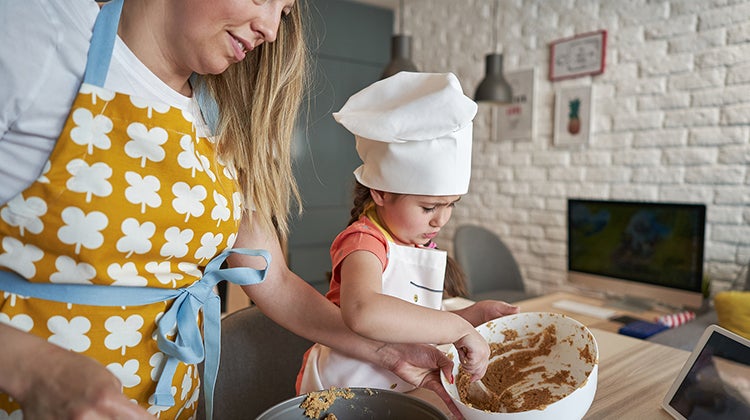 5. Have an at-home beer or wine tasting 
If you want to experience the fun of a local brewery hop while staying cozy at home, bring the beer or wine tasting to you! Whether you stop at a liquor store or pick up drinks from local breweries or wineries, get a variety that you haven't tried before. Trying new drinks makes the tasting more exciting and you might just even find a new favorite! To make your tasting more legitimate, search for beer or wine tasting mats online then print them out and develop a ranking system for each new drink you try. Complete the tasting with a couple of your favorite bar snacks, like pretzels, chips and wings, or wine accompaniments, like cheese and crackers.
If you're tasting with some friends who aren't in the same house, make it a virtual tasting! You can drop off a goody bag at your friends houses with the beers or wine you're trying, a tasting mat, and some small snacks. To split up the drinks, get a six pack of beer and split up the cans or portion out wine in leak proof reusable cups. Once everyone has received their own goody bag, schedule a video chat and taste all the drinks together.
Image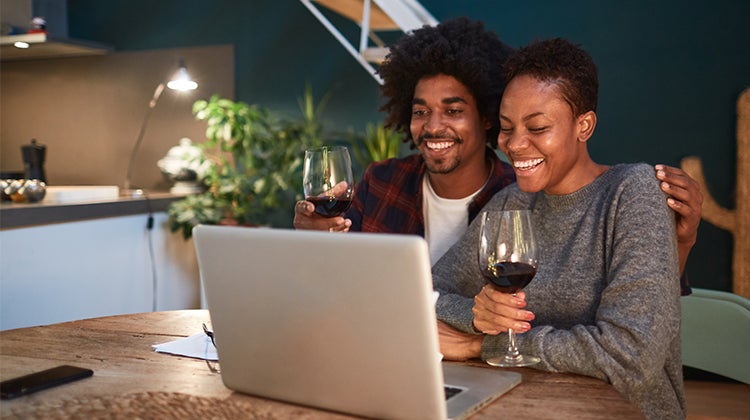 6. Create your own yoga retreat 
While you can't exactly create a hot yoga studio in your home, there are some easy ways to elevate your workout space. Seek out virtual classes with instructors to help guide you through the exercises. Oftentimes these classes have calming music in the background, but if they don't look for a relaxing Spotify playlist. You can step up your yoga game by replacing your yoga mat and investing in some staple items like yoga blocks. 
To enhance the mind-body experience of yoga, bring in aromatherapy practices and use your favorite scented candle or diffuser oil, or buy a new one specifically designed for yoga. You can even buy yoga mat cleaners that are infused with essential oils! Lastly, set your phone to 'do not disturb', so you're not distracted and can remain in the moment.
If you need help decluttering an area in your house to create space for your yoga mat, 1-800-GOT-JUNK? can help clear out any unwanted items taking up space.
Image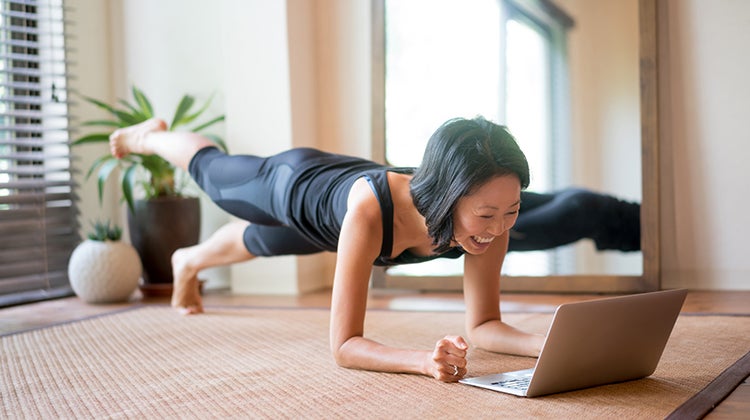 7. Treat yourself to brunch
Whether your family or significant other is involved, or it's just a treat for you, set aside some time to enjoy a slow morning over brunch with some of your favorite foods. Make your own brunch or order in from a local breakfast spot and treat yourself to a fancy coffee or a mimosa. Use this time to do something that you don't usually have enough time for, like reading or doing a puzzle. If you really want to step it up a notch, use a breakfast tray and enjoy a relaxing breakfast in bed.
Image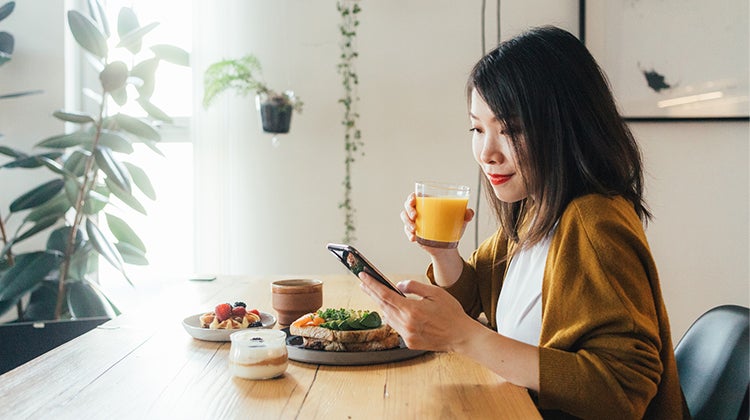 If you want to try any of these activities, but feel like you don't have the space, try decluttering. You'll be amazed at how a clean home instantly feels larger! When you're ready to create more space to enjoy all these activities, call 1-800-GOT-JUNK?. We can quickly and safely remove your unwanted items with our full service junk removal.
We make junk disappear.
Image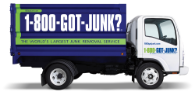 No obligation, in person quotes.
Quick and easy onsite payment.
No hidden fees.
Responsible disposal.