1-800-GOT-JUNK? makes junk disappear on Renovation Rekindle
Image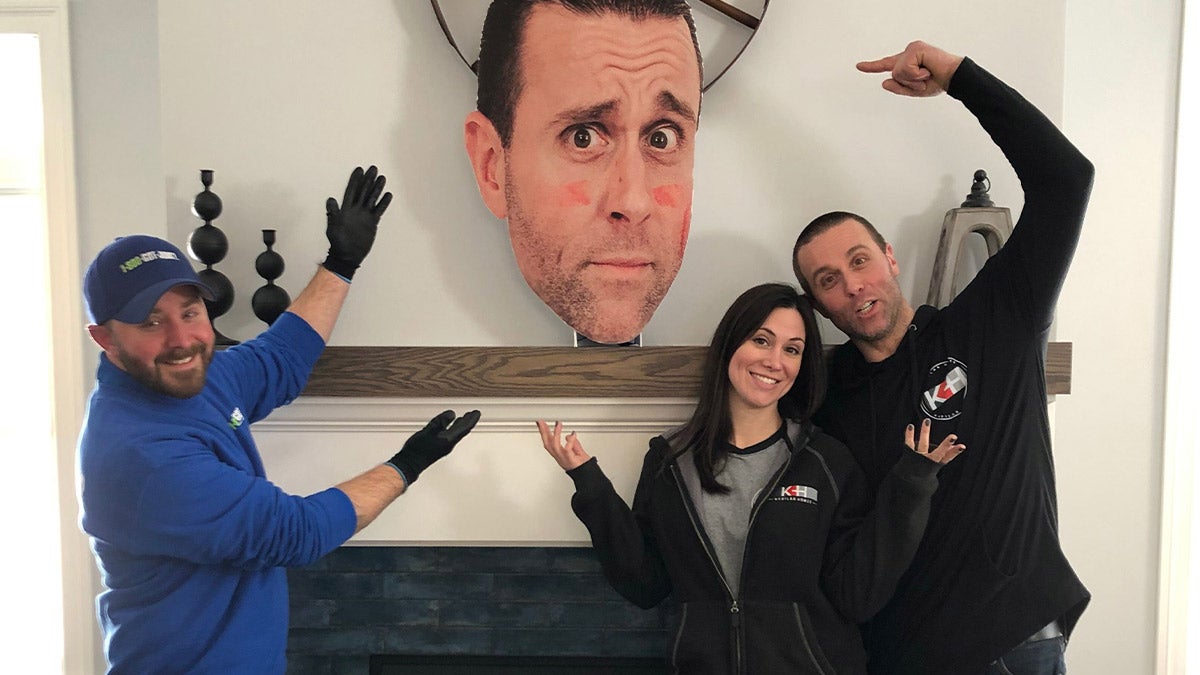 At 1-800-GOT-JUNK? we had the privilege of partnering with professional renovators, Paul and Susan Kadilak on their show Renovation Rekindle! During each episode Paul and Susan gave outdated homes a new life and helped homeowners fall back in love with their homes. Throughout the season the 1-800-GOT-JUNK? Boston North franchise helped out by removing junk and renovation debris, which allowed the construction crew to have a clean slate to start renovating. 
No matter how big the renovation, our teams can help by removing all types of construction debris like drywall, gravel, concrete, and wood, while recycling and donating when possible. Check out our favorite transformations from the show and find out how 1-800-GOT-JUNK? was involved!
Renovation Rekindle transformations
1. Third Time's The Charm
In this episode, Paul and Susan Kadilak encounter a home that has been renovated twice in the last 15 years. Despite their previous renovations, homeowners Johnathan and Corrine are still not satisfied with their home. In a last ditch effort, they call on the Renovation Rekindle duo to create their dream home - third time's the charm, right?
Once the renovations started, there was a large amount of demolition debris that needed to go! Paul and Susan called in our 1-800-GOT-JUNK? Boston North franchise to clear out all the excess wood, concrete, and various construction scraps that were taking up space outside the home. All they had to do was point and the junk disappeared! Paul was even able to have a little fun and take a ride in our truck, before getting right back to work on the renovation.
The finished result blew Johnathan and Corrine away, as they walked into their newly constructed living room and kitchen. The previous tight entrance was turned into a gorgeous main entry, with a new glass wall that leads into the open living room. However, the main highlight has to be the kitchen, which was elongated to allow more space for a dining room. By pushing the kitchen back, it created a beautiful flow through the main floor, leading nicely from the living room all the way to the little nook by the stairs!
Image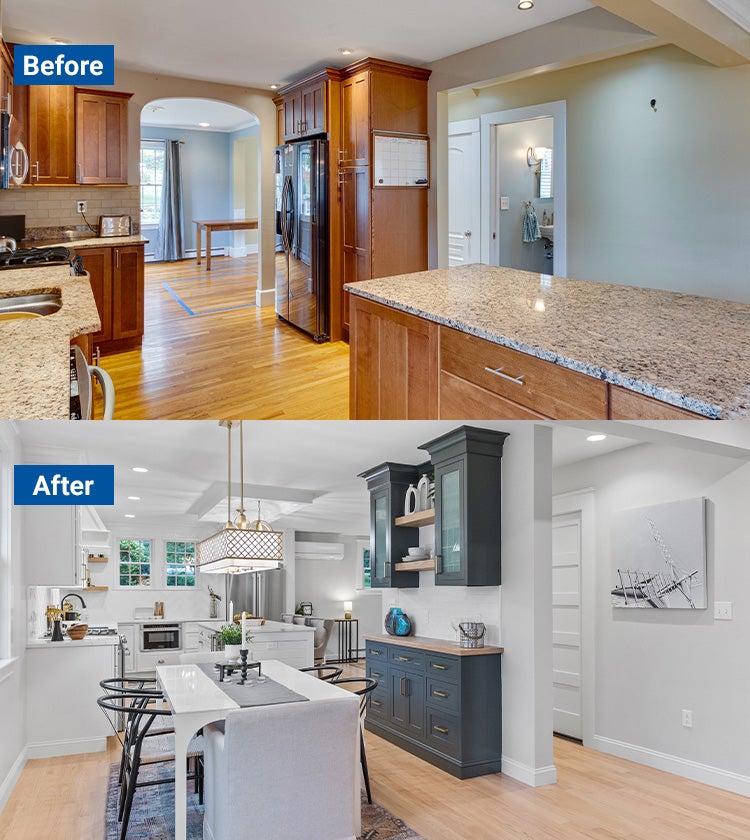 2. A New Home For A New Generation
In this episode of Renovation Rekindle, Paul and Susan Kadilak take on a project involving tearing down a colleague's mother's home. The antique home included many quirks, including a bathroom in the kitchen, a boarded off open window, and a water heater from 1973. Based on their findings, Paul and Susan brought out the demolition equipment to build a completely new home in its place!
After the demolition, our 1-800-GOT-JUNK? Boston North Franchise was able to help Paul from between a rock and a hard place by removing the remaining construction debris. Our teams can haul away a wide array of construction waste—items like rocks, concrete, wood, and more are no match for them! After helping remove the junk from where it was located, Paul and Susan had a clean slate for the upcoming open house.
Despite demolishing the old house, Paul and Susan made sure to keep the charm of the previous building present in the new build. One way the dynamic duo incorporated the previous rustic style was reusing materials to create rustic saloon doors that opened into a small mud-room. They also created grand accent walls in the family room and office, connecting the home together as you walk through it.
Image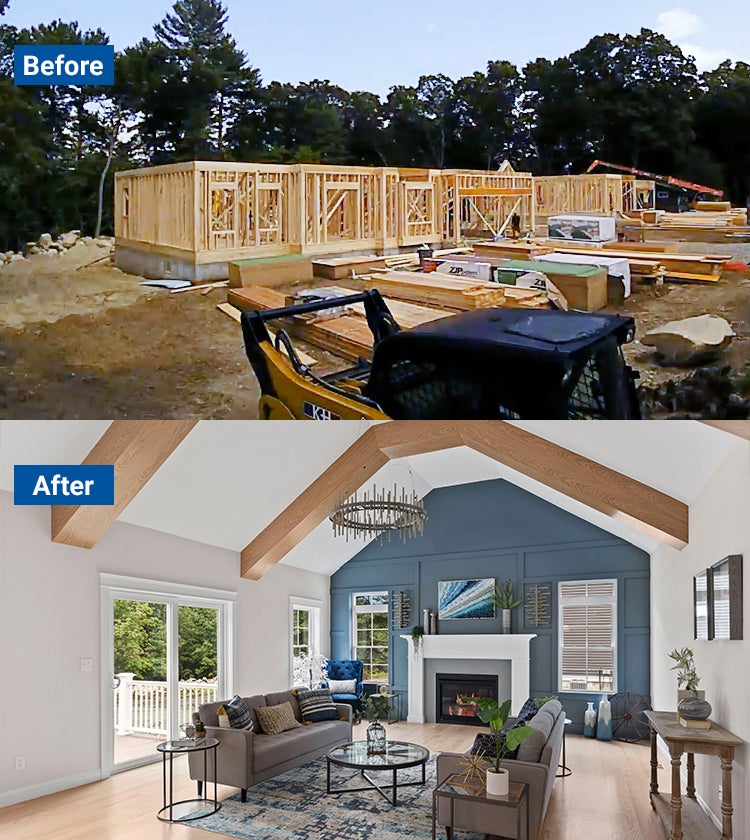 3. The Shallow House
This episode of Renovation Rekindle features Paul and Susan Kadilak bringing some extra space to couple Mike and Amy, and their growing family. The house was perfect when they first moved in, but as their family has gotten larger and needed more space, they've fallen out of love with their home. The kitchen has no room for all of Amy's appliances, the living room is extremely narrow, and there is only one bathroom for their entire family to share. With all their ideas in place, Paul and Susan get to work on expanding this shallow house.
Before the family could move back in after all the renovations, our 1-800-GOT-JUNK? Boston North Franchise was able to help Paul and Susan clear out any last minute items from the renovation. Whether it's leftover construction debris that was initially missed, or even a silly cardboard cutout of Paul's face, our teams can handle it all! Once all the remaining junk was hauled away, Paul and Susan were able to share the newly designed home with Mike and Amy.
Once the blindfolds were off, Mike and Amy couldn't contain their excitement as they walked into their newly renovated home! The front entrance wall was removed, creating an open concept floor showcasing the spacious kitchen, living room, and new desk area. A pantry area was created with tons of counter space to fit all of Amy's appliances. Last but not least, the master bedroom was created from the previous play room, creating tons of space for Mike and Amy, including a newly created master bathroom. Although the biggest upgrade has to be the exterior of the house, changing from a muted yellow to an eye-catching blue!
Image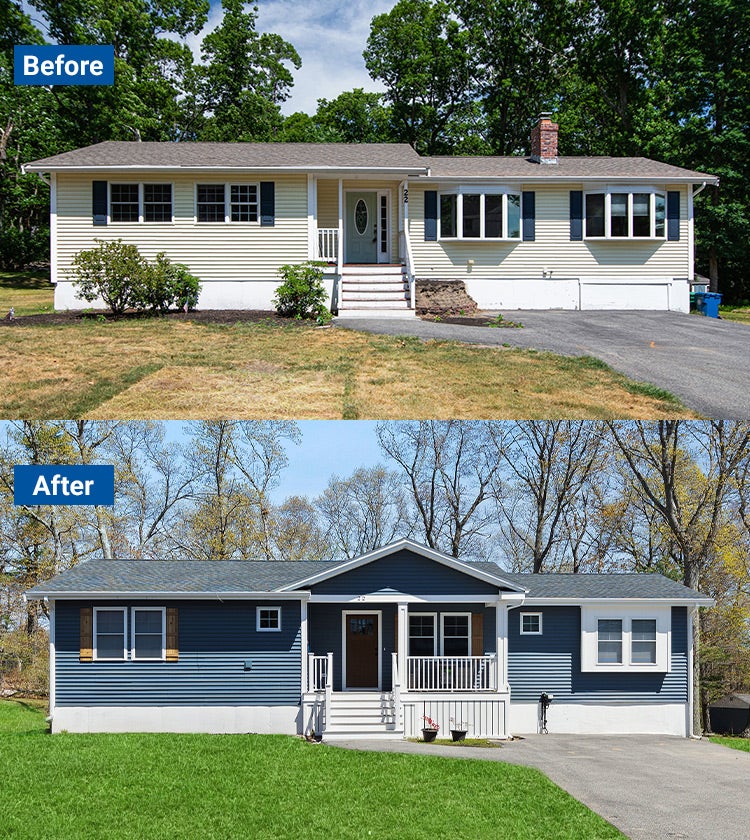 Want to see more inspirational spaces and how 1-800-GOT-JUNK? was able to help bring them to life? To watch full episodes visit Renovation Rekindle's website or download the Renovation Rekindle app!
If you're inspired by these transformations and want to love your home again, junk removal is a great place to start. It lets you clear out the clutter so you can envision the full potential of your space. 1-800-GOT-JUNK? is happy to help get you started!
Are you ready to love your home again?
We make junk disappear.
Image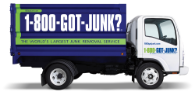 No obligation, in person quotes.
Quick and easy onsite payment.
No hidden fees.
Responsible disposal.