1-800-GOT-JUNK?: Your friendly neighbourhood junk recyclers
Image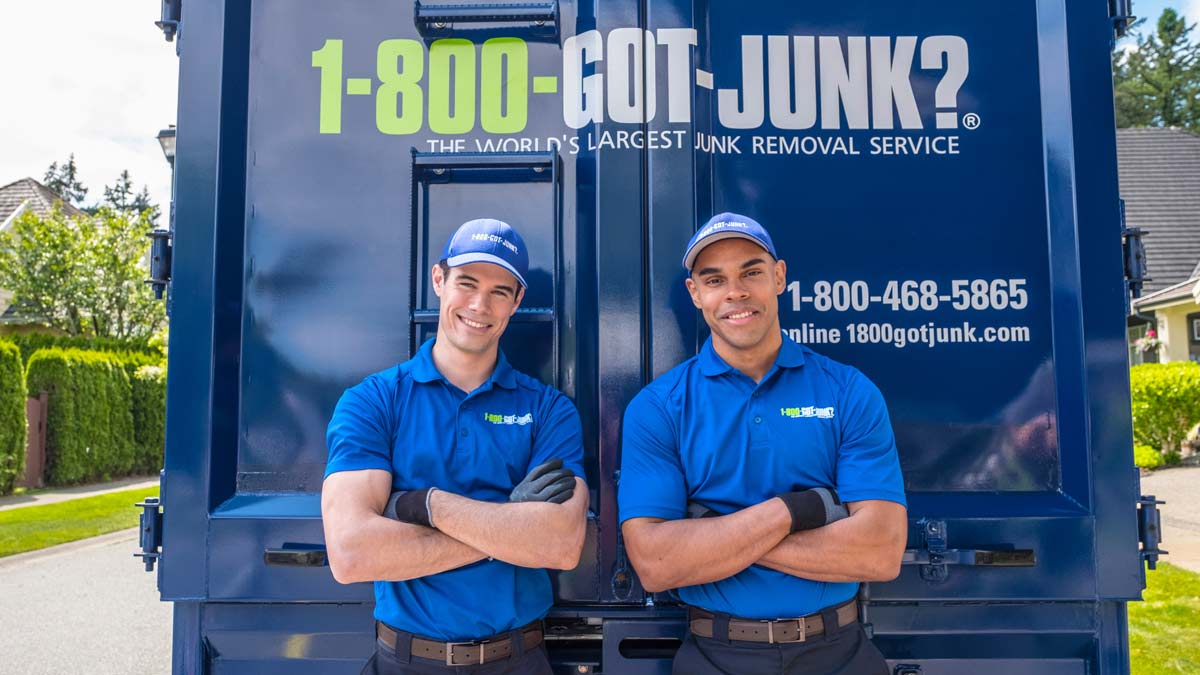 At 1-800-GOT-JUNK? We do our best to recycle or donate as many items as possible. We're always looking for ways to keep junk out of the landfill and we conduct a regular waste stream analysis to see how we're doing.  We recycle the recyclables and donate the donatables, so there is no need to worry that using a junk removal company will have a negative environmental impact. 
Every franchise has their own method for sorting recyclables and donatables. Some will sort as they pick up junk and others will wait until the truck is full. Either way, items are consistently being diverted from landfills. Concerned your junk can't be recycled? Don't worry! 
What is reduce, reuse, recycle?
The story of reduce, reuse, recycle dates back to 1970 when the Environmental Protection Agency (EPA) was created. In 1976, the Resource Conservation and Recovery Act was introduced to encourage recycling efforts. That's when the slogan "reduce, reuse, recycle" was born! This catchy slogan has now been embedded into our everyday culture over time. In order to protect our environment, following the three R's is crucial to ensure your part in making our planet sustainable. When dealing with junk removal, there are three ways 1-800-GOT-JUNK? helps the environment:
1. Reduce
We help reduce the amount of environmental waste that end up in the landfill by diverting items in good condition to charities or donation centers. As a result, every junk removal job is environmentally friendly for our planet!
2. Reuse
When we take away your junk items such as old toys, furniture or appliances, any items that are still usable will be diverted from the landfill. We often work with non-profit organizations such as Second Chance Toys to give back to our communities by not only helping the environment, but donating to a good cause as well.
3. Recycle
For items that we are not able to repurpose, our Truck Team Members make sure to recycle the junk that is hauled away from your house. Common items we recycle include scrap metal parts,  pieces of cardboard and even large items like fridges and mattresses.
Reducing, reusing and recycling help the environment in a number of ways:
Saves natural resources 

Prevents environmental issues resulting from landfill overflow

Helps save energy

Prevents pollution
10 common materials that can be recycled
1. Green Waste
Yard trimmings, trees, branches, grass, trunks, shrubbery and brush.
2. Household Items
Food waste, packaging, clothing, light bulbs, magazines, books.
3. Renovation/Construction Debris
Lumber, concrete, asphalt, masonry, wallboard, roofing, insulation, carpeting, fly ash, clay bricks.
4. Metal
Iron, steel, aluminum, copper, stainless steel.
5. Glass
Bottles, building glazing, automobile glass.
6. Plastics
Packaging, bottles, empty drums, mixed plastics, HDPE, LDPE, PET. For more information on what these and other recycling codes mean, check out our recycling code guide.
7. Paper/Paperboard
Office paper, newspaper, corrugated cardboard, paper packaging, phonebooks, medium-density fiberboard, mixed paper.
8. Tires
On-road and off-road vehicle tires.
9. Universal Waste
CRT monitors, computers, electronics, fluorescent tubes, batteries, aerosol cans, personal computers, computer monitors.
10. White Goods
Appliances such stoves, fridges, freezers.                                                       
The 4 most frequently recycled items
Of all of the accepted recyclable materials, the the top four items recycled are:
1. Steel
Did you know that steel is the most recycled material in North America? Steel mainly comes from food cans, cars, appliances and commercial construction material. Once recycled, steel can be re-melted.
2. Aluminum cans
This kind of material is 100% recyclable. You may be surprised to know that turning used aluminum cans into new cans uses up to 95% less energy than it takes to make new cans! Other aluminum containing materials include baking tins and foils.
3. Plastic bottles
Bottles are a common material that get recycled and help lower greenhouse gas emissions.
4. Newspapers
In landfills, the decomposition of paper is the biggest contributor to methane which increases greenhouse gas emissions. So when newspapers get recycled, it also helps preserve our forest.
Does 1-800-GOT-JUNK? do donation pickups?
We try to donate all items that are in good condition. We work with community centers, non-profit organizations, donation drives and donation centers to pass on items after hauling them away. This allows us to reduce landfill waste as much as possible and helps place less stress on the environment. If you require our junk removal service for donation pickup, just call 1-800-GOT-JUNK? or book online anytime for a free, no obligation onsite estimate!
If you choose to haul away your junk without the help of a junk removal company like 1-800-GOT-JUNK?, you can still be environmentally friendly. Make sure you consult your local city for information on where to recycle your items.
We make junk disappear.
Image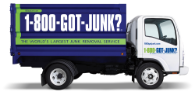 No obligation, in person quotes.
Quick and easy onsite payment.
No hidden fees.
Responsible disposal.