How to dispose of glass tabletops
Image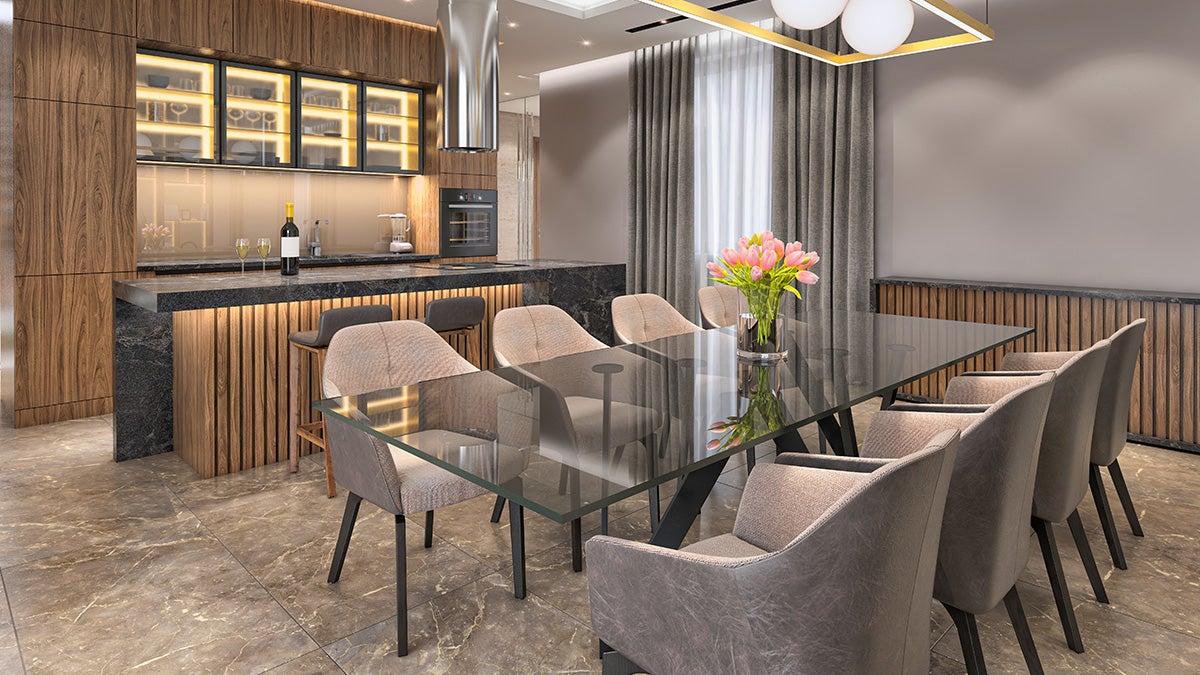 Glass tabletops can be beautiful additions to any home, but when it's time to part ways with them, finding the right disposal method can be a challenge. Glass is certainly recyclable, but the different types of glass used in tabletops may pose a challenge.
Instead of simply discarding glass tabletops, consider alternative options such as selling, repurposing, or donating. In this way, you can give your tabletop a new life. We'll also provide tips if you would like to try to recycle a tabletop, and how to safely dispose of one if you must.
Sell or donate glass tabletops
If your glass tabletop is in good condition and you no longer need it, consider selling it to someone who might have a use for it. Online platforms like Craigslist, Facebook Marketplace, or local classified ads can help you connect with potential buyers.
Be sure to include clear photos and accurate descriptions to attract interested parties. Additionally, you can donate the glass tabletop to a charity organization or a thrift store that accepts such items. Call ahead to ensure they are willing to take it and if they have any specific requirements.
Repurpose
Repurposing a glass tabletop allows you to transform it into a new and useful item, giving it a second life. Here are a few repurposing ideas:
Decorative wall art
Consider painting or etching a design on the glass surface to create a unique piece of wall art. You can use glass-safe paints, stencils, or even adhesive vinyl to create stunning patterns or images.
Glass shelf
Attach brackets or a frame to the glass tabletop to create a functional glass shelf. It can be used in various rooms, such as the bathroom, kitchen, or living room, to display decorative items or store essentials.
Coffee table or side table
Add legs or a base to the glass tabletop to create a stylish coffee table or side table. Choose materials like wood, metal, or even repurposed material to complement your décor.
Image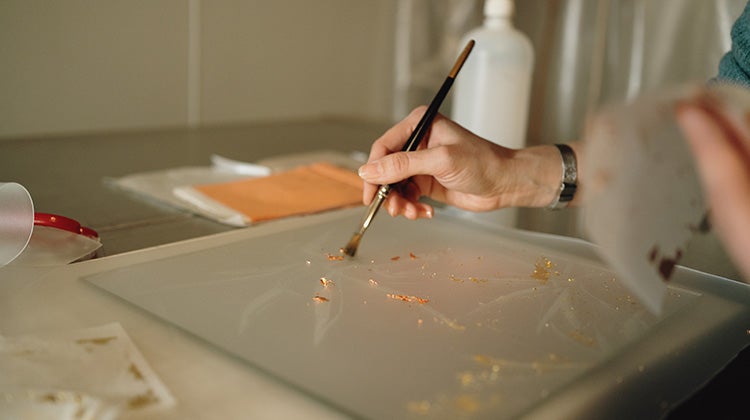 Offer for free
Consider offering your glass tabletop for free to someone who might have a use for it. Post an advertisement on community notice boards, local online forums, or platforms like Freecycle. Include details about the size, condition, and location for interested individuals to reach out to you.
Someone who is working on a DIY project or in need of a replacement tabletop might be interested in picking it up.
Recycle your glass tabletop
Glass is a highly recyclable material, so recycling should be a top consideration when disposing of a glass tabletop.
Contact your local recycling center to inquire if they accept glass tabletops. They may have specific guidelines, such as requiring you to separate the glass from any metal or plastic components. Some recycling facilities even offer pickup services or have designated drop-off locations for larger items. Ensure you follow the recycling center's instructions for safe transportation and disposal.
Some treated glass, however, is not recyclable. If your tabletop has been treated, coated, tinted, or is broken or cracked, it may not be recyclable. Check with a recycling facility to see whether your tabletop is eligible for recycling.
If it isn't recyclable, it will need to be disposed of in the trash in the procedures listed below or just call 1-800-GOT-JUNK? and we will do it for you, all you have to do is point!
Discard glass carefully
Tabletops that are not recyclable or are broken must be disposed of carefully. This is to ensure that nobody is injured by the glass, from you to the waste disposal experts to the junkyard workers.
Find out what your local waste disposal company requires of your glass tabletop before starting this process. Be sure to wear protective gear, from goggles to gloves, before trying this process.
Here are a few steps to take if you're throwing away a glass tabletop.
Wrap it 
Use an old cloth or blanket to wrap the glass top. This will keep it from breaking more and will give you a "handle" you can use to pick it up and transport it, whether to the curb or a waste disposal site. You might also need to make it smaller for transport.
Break it
If it's not otherwise broken, now it's time! To ensure that your tabletop is wrapped, break it with a hammer to create small pieces held together in the bag or blanket you used already. 
Box it
Take the wrapped pieces and place them in a box carefully. Use other rags or blankets to pack around the main glass bag to keep the pieces safe. Close and secure the box with tape.
Junk it
This box is now ready to be picked up or dropped off at a waste disposal facility. Arrange for a pickup or find out when you can drop it off at a facility.
Contact a glass removal service
For large, heavy, or broken glass tabletops that require professional handling, it's best to contact a glass removal service or expert junk removers. These services have the necessary expertise, equipment, and trained personnel to safely remove and dispose of glass items. They will ensure that the glass is handled carefully and disposed of in accordance with local regulations.
1-800-GOT-JUNK? is prepared to pick up your glass tabletop and either recycle it or dispose of it responsibly. Find out more about our glass disposal service.
Image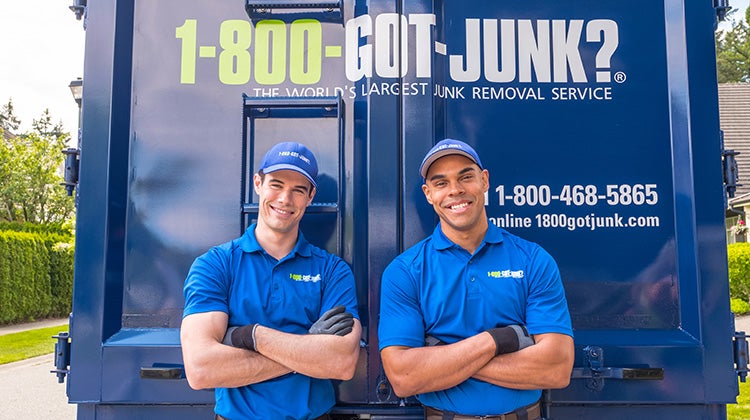 Get rid of your glass with 1-800-GOT-JUNK?
If it's time to move on from your old furniture, call 1-800-GOT-JUNK? Glass tabletops, old sofas, and other furniture pieces can be safely removed and either recycled or disposed of responsibly and safely. 
If you need help disposing of old glass and furniture, contact your local 1-800-GOT-JUNK? franchise for a free, no-obligation quote.
Is it time to get rid of your old glass tabletop?
We make junk disappear.
Image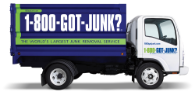 No obligation, in person quotes.
Quick and easy onsite payment.
No hidden fees.
Responsible disposal.