It's all about people: The teams behind our junk removal service
Image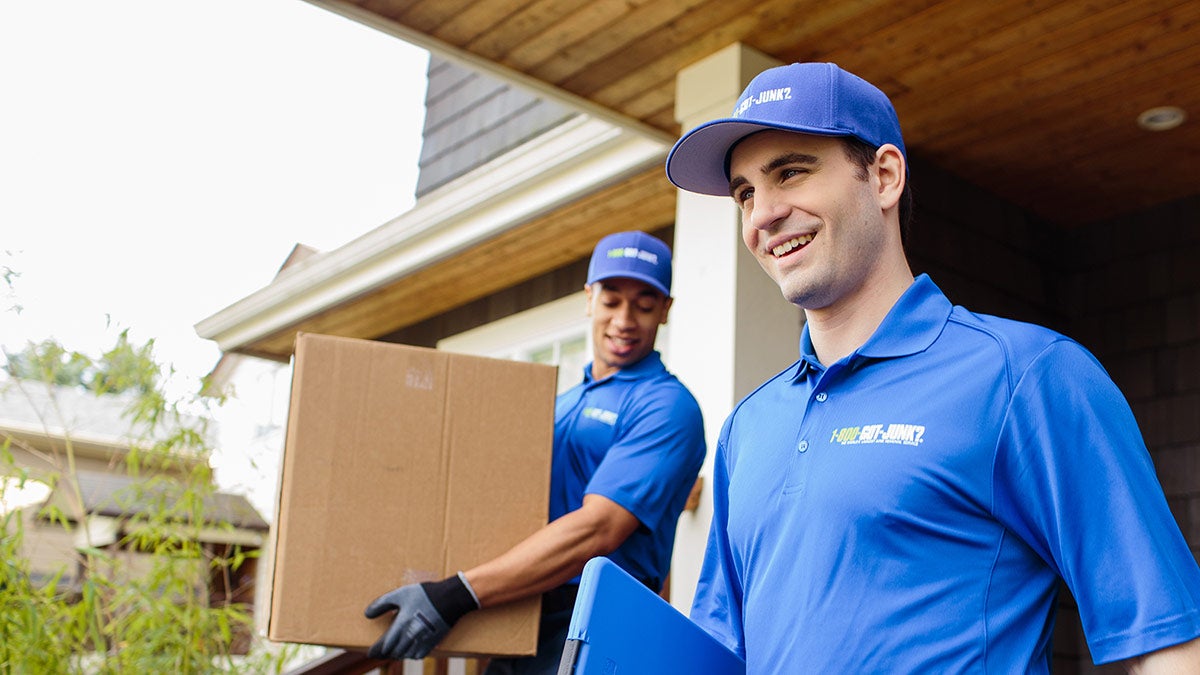 At 1-800-GOT-JUNK? we pride ourselves on making our customers' lives easier and bringing them relief through junk removal. One of the ways we are able to execute on this promise is with the help of our truck team members, also known as TOMs. TOM stands for Top Of Mind because that's where our team wants to be. 
What you can expect from our teams
Our people are what set 1-800-GOT-JUNK? apart from any other junk removal company. They are friendly and trustworthy, uniformed professionals who provide excellent customer service on every job. No job is too big or too small for our teams. Hot tub removal? Sure, we can do that. An entire office cleanout? No problem, we can do anything!
Our teams show up on-site and do all the heavy lifting for you. They'll clear out any junk you want to get rid of, all you have to do is point! After they're done hauling the junk to the truck, they'll even clean up the area afterward. 
They act like miracle workers for some of our customers in difficult situations. One customer proclaimed, "These guys saved the day! They took what has been a tiring and anxious process and turned it into a seamless and supportive experience." Another customer said "I love you guys. The teams always go above and beyond to help and today was no exception." Our teams are known for exceeding expectations, like our Kelowna franchise, who helped a customer find a sentimental item that once belonged to her late father. The woman was so grateful for this act of kindness that it almost brought her to tears.
Feedback like this is what fuels our teams to give their all every day because, for us, it really is all about people. They love leaving our customers with a smile on their face and reclaimed space in their home. To see our people in action check out the video below!
Get to know our people
Not only do we care about our customers, but we also care about our team members. We have over 3,000 truck team members across the United States, Canada, and Australia, all of which have their own amazing stories! Keep reading to get to know two of our truck teams a little better. 
Mike Davis - Greater Los Angeles franchise
Mike Davis enjoys being on the trucks because every day there is a new challenge and a sense of accomplishment. Before joining 1-800-GOT-JUNK? Mike worked at a smaller junk removal company for over four years. He loves the larger scale of 1-800-GOT-JUNK? because it brings more excitement and further opportunities to advance within the company. In fact, he recently got promoted to a senior management role!  
Mike is a family man through and through. When he's not with his work family, he's with his real family. His children are just as excited as he is about 1-800-GOT-JUNK? because they love the big blue truck! Make sure to watch Mike's video to find out more, such as why his co-workers love working with him!
Joshua Hunter - Baltimore franchise
Joshua Hunter came to 1-800-GOT-JUNK? straight from post-secondary school after hearing about the job from a friend. 1-800-GOT-JUNK? became his second family and he still keeps in touch with former co-workers. For him, the best part of being a truck team member is traveling around and meeting new people who have booked junk removal jobs. He loves talking to customers and really making a positive impact in their lives. Check out Joshua's video to learn more about him, and hear how a co-worker went above and beyond for a customer.
If you need junk removed and want to meet our teams, what are you waiting for?
We make junk disappear.
Image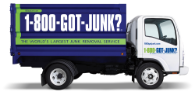 No obligation, in person quotes.
Quick and easy onsite payment.
No hidden fees.
Responsible disposal.