Respected brands in North America partner and endorse 1-800-GOT-JUNK? as the preferred junk removal company for their customers. Learn more about our commercial partnerships below. Inquire about becoming a 1-800-GOT-JUNK? commercial partner.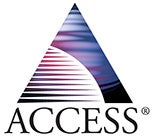 1-800-GOT-JUNK? is a national partner of Access Development. US customers receive special offers and promotions when they show their Access card.

1-800-GOT-JUNK?'s junk removal solution compliments Arpin Van Lines' residential and commercial moving services. De-cluttering your home can help it sell faster – AND disposing of unwanted items can also lower the cost of your move. Contact Arpin to learn how de-cluttering with 1-800-Got-Junk can help you save money on your move.

Associa is pleased to promote the nationally recognized 1-800-GOT-JUNK? brand name to our 1.8 million households and over 7000 communities across America. This relationship is to benefit those we serve with a valuable service from this time tested and proven resource.

1-800-GOT-JUNK? is a national partner of the CitiBank loyalty program. 5 million Citibank Visa card users enjoy special rewards when they use1-800-GOT-JUNK? as their junk removal provider and use their CitiBank Visa. This program is only active in the United States.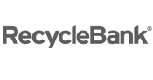 RecycleBank has been successfully rewarding people for their recycling efforts since 2005. 1-800-GOT-JUNK? is a great fit for our members and a natural next step.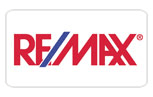 To help move houses quickly, RE/MAX Associates need companies that can be depended on to do great work, every time, and at a reasonable price. 1-800-GOT-JUNK? is this company! RE/MAX Associates across North America and Australia engage 1-800-GOT-JUNK? to provide junk and debris removal services to their residential and commercial customers at a discount thanks to the RE/MAX Approved Supplier relationship.