Respected brands in North America partner and endorse 1-800-GOT-JUNK? as the preferred junk removal company for their customers. Learn more about our commercial partnerships below. Inquire about becoming a 1-800-GOT-JUNK? commercial partner.

Associa is pleased to promote the nationally recognized 1-800-GOT-JUNK? brand name to our 1.8 million households and over 7000 communities across America. This relationship is to benefit those we serve with a valuable service from this time tested and proven resource.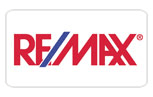 To help move houses quickly, RE/MAX Associates need companies that can be depended on to do great work, every time, and at a reasonable price. 1-800-GOT-JUNK? is this company! RE/MAX Associates across North America and Australia engage 1-800-GOT-JUNK? to provide junk and debris removal services to their residential and commercial customers at a discount thanks to the RE/MAX Approved Supplier relationship.