All Articles
Weird Junk
10 spooky and strange junk finds
It's that time of year, spooky season is here! October is the spookiest month of all, but did you know that haunting discoveries aren't just for Halloween? Keep reading to see some of the spookiest weird junk items we've found over the years.
Spooky weird junk items
From skeletons to dolls, we've seen it all! Our teams can haul away any unwanted items, no matter how frightening. Check out the ten spookiest finds that left us thinking of some classic Halloween movies!
1. Skeleton passenger 
Can somebody call Captain Jack Sparrow? Looks like one of the crewmates from Pirates of the Caribbean managed to escape the Black Pearl before the curse was lifted. This poor guy's been trapped as a skeleton since 1720; even his funny bone isn't laughing. Special shout-out to our San Antonio franchise for this spooky find!
2. Headless mannequin torsos
We've found the long lost relatives of the Headless Horseman. Thankfully these ones can't find their horses!
3. Giant spider 
This larger than life spider must've escaped from the Forbidden Forest in Harry Potter, but we hear Hagrid's on his way to bring him home. In the meantime just stay away from any oversized cobwebs!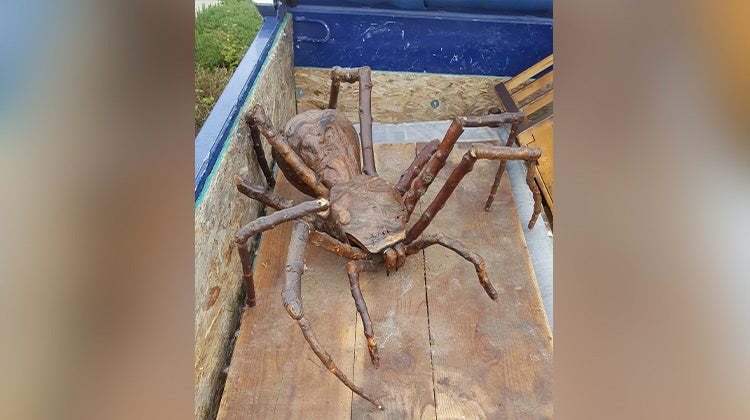 4. Creepy doll with an axe
Between The Haunting of Bly Manor, Annabelle, and Coraline, we're having a hard time trusting this doll's intentions.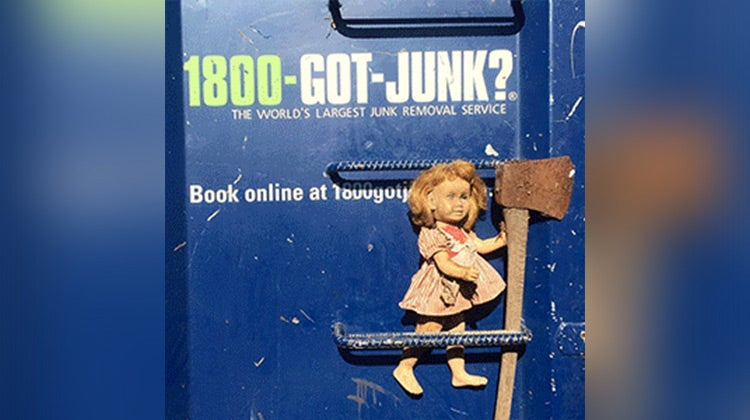 5. Vintage stroller
It looks like Gabby Gabby from Toy Story left this behind when she found her forever home. But we hear that The Bensons are planning to push it around Second Chance Antiques for years to come.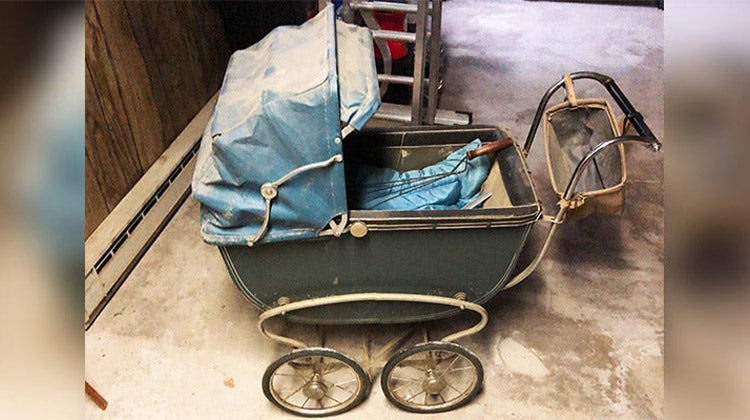 6. Chucky doll
Cleaning out houses isn't child's play, but finding Chucky left us grinning from ear to ear!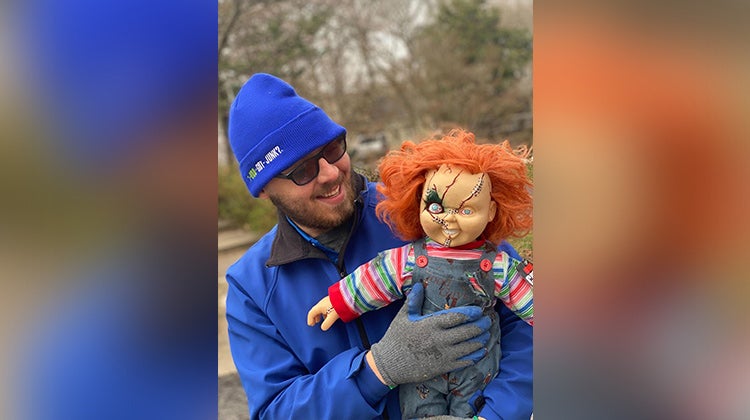 7. Mannequin heads
Before Edward Scissorhands was able to master his hair cutting talent, he went through quite a lot of practice mannequins. Thankfully he saved the real clients for later!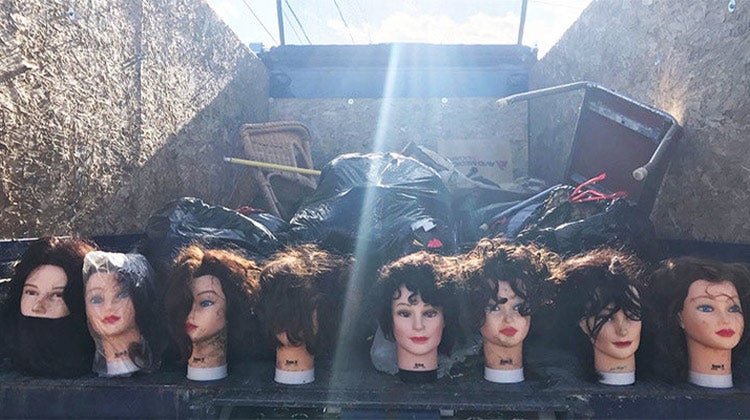 8. Doctor Who Alien Mask
Doctor Who may be able to travel through time and space, but have you seen him pack a junk truck as good as the Human Dalek? We'll take that over flying in the TARDIS anyday!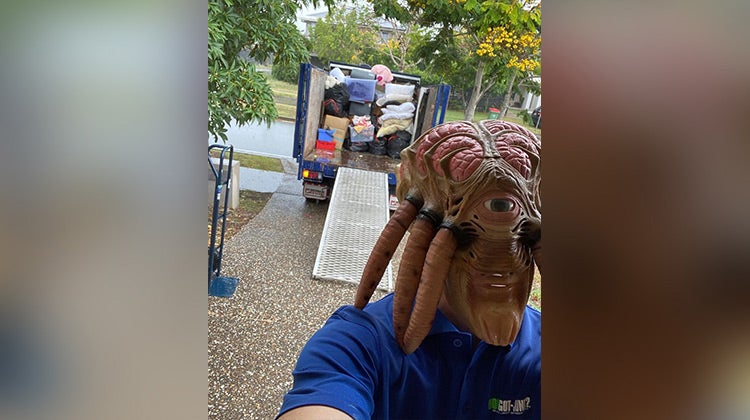 9. Friday the 13th and Scream Masks
Jason and Ghostface may not have starred in a film together, but they are a dynamic duo when it comes to removing construction debris.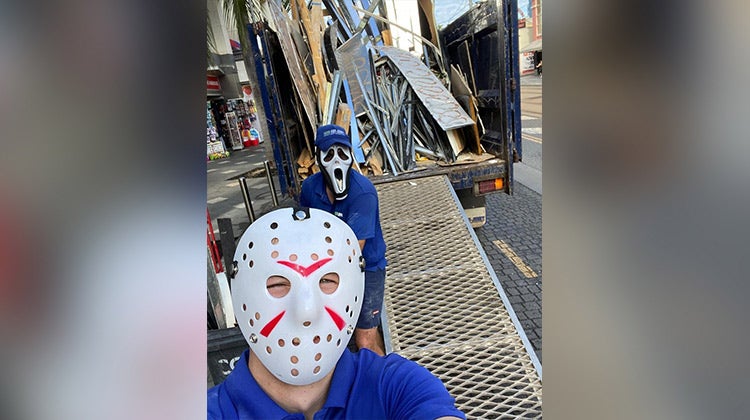 10. Zombie statue
Rick Grimes and his team may have been running from zombies, but our 1-800-GOT-JUNK? Brisbane team has decided to take a different approach and take this Walking Dead under their wing!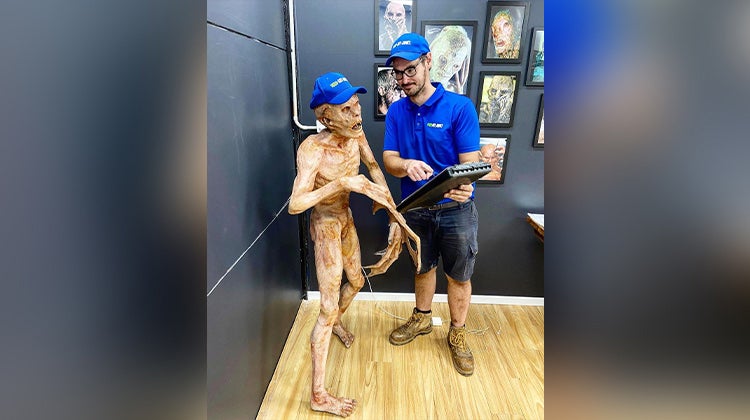 If these spooky junk items don't put you in the Halloween spirit, we don't know what will! Tell us on our Instagram or Facebook which of these items you find the most frightening or share your own spooky finds!
If you have your own items that need to be hauled away, spooky or not, call 1-800-GOT-JUNK?. Our teams can quickly and safely remove any items with our No Contact Junk Removal service.
No obligation, in person quotes.
Quick and easy onsite payment.
No hidden fees.
Responsible disposal.
Similar Interests