Guidelines to donate your used mattresses
Image
Are you ready to make a positive change in the world while decluttering your home? Donating your used mattress to a charity or shelter is a wonderful way to give back to your community and help those in need. We need to first familiarize ourselves with local regulations and guidelines governing mattress donations. Some areas may have restrictions or requirements regarding the donation of used mattresses to protect public health and safety.
In this blog post, we'll guide you through the simple guidelines of donating a mattress, making the process as easy as 1-2-3!
Step 1: Assess the quality and condition
Before donating your mattress, you should evaluate its condition. Charities and shelters typically accept gently used mattresses that are clean and in good shape. Check for any noticeable wear and tear, odors, stains, or structural issues. If your mattress is older, saggy, or damaged beyond repair, it's best to recycle it instead. This way, you'll be helping the environment while still contributing to a good cause.
Step 2: Find a Reputable Charity or Shelter
Next, you'll need to find a suitable organization that accepts mattress donations. Start by researching local shelters, charities, or non-profits in your area. Many organizations will gladly accept your mattress, as it can provide comfort to someone in need. Make sure to contact them in advance to confirm their specific requirements and whether they have any restrictions on mattress donations.
Here are a few types of organizations that often accept mattress donations:
Domestic violence shelters
Refugee centers
Thrift stores that support charitable causes
Step 3: Prepare your mattress
Once you've identified a recipient organization, it's time to prepare your mattress for donation. Here are some simple steps to follow:
Clean it up: Give your mattress a good cleaning by vacuuming it and using an upholstery cleaner to remove any stains or odors.
Protect it: Place your mattress in a waterproof mattress cover or plastic wrap to ensure it stays clean during transportation.
Contact the charity: Call the organization and schedule a pickup or drop-off time. Make sure to follow their guidelines and provide all necessary information. Coordinate with them to ensure that the donated mattress meets their needs and specifications.
Transportation and handling: When transporting the mattress to the donation center or organization, use clean and secure packaging materials to prevent any potential contamination. Handle the mattress with care to avoid damage during transit.
Keep documentation: To potentially receive a tax deduction, ask for a receipt when donating your mattress. You might be eligible for a write-off, so keep the documentation for your records.
Alternative Donation Options
In some cases, organizations may not accept used mattresses due to hygiene concerns. In such situations, consider alternative ways to support those in need, such as donating bedding, linens, or funds to organizations that provide new mattresses.
Environmental Considerations
Be mindful of the environmental impact of disposing of mattresses improperly. Donating a used mattress not only helps those in need but also reduces the burden on landfills.
Compassion and Empathy
Approach mattress donation with empathy and compassion, understanding that your contribution can make a significant difference in the lives of individuals and families facing hardship.
At 1-800-GOT-JUNK?, we believe in giving back to the community
Donating used mattresses is a meaningful way to give back to the community and reduce waste. By following these guidelines and best practices, you can ensure that your donation is safe, sanitary, and genuinely helpful to those who receive it.
But if you don't want to go through the donation process yourself, our team at 1-800-GOT-JUNK? Is ready to take on the job on your behalf. We make sure to check if your mattress is in a usable condition before donating it to the local charities and shelters. But if the mattress is not usable, we will still dispose of your mattress in a responsible manner by taking it to a recycling facility. The mattress then gets disassembled and the components are repurposed and recycled to give them a new life.
Responsible mattress donations and disposal contribute to a more compassionate and sustainable society. Hence, we work hard to find the most eco-friendly ways to dispose of your mattress and other junk.
Ready to donate your used mattress?
We make junk disappear.
Image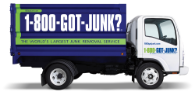 No obligation, in person quotes.
Quick and easy onsite payment.
No hidden fees.
Responsible disposal.