How to dispose of an old printer
Image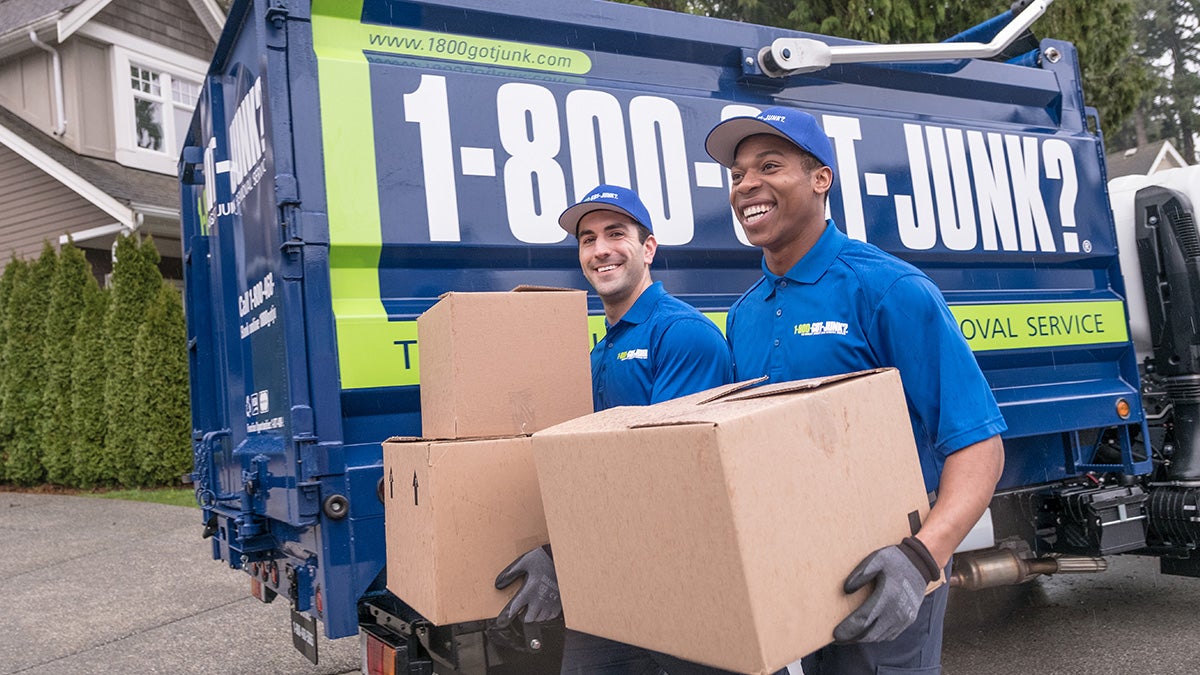 Whether your printer is broken or you're just upgrading to a slicker model, getting rid of the old one involves more than just throwing it into the trash bin. Toxic chemicals are in the printer ink and toner cartridges, along with the plastic in the housing, metals in the printed circuits, and other components. All these can be a threat to the environment if you just toss your old printer.
But don't worry, your junk removal experts are here to help you with a few ideas for how to dispose of or recycle an old printer safely and responsibly.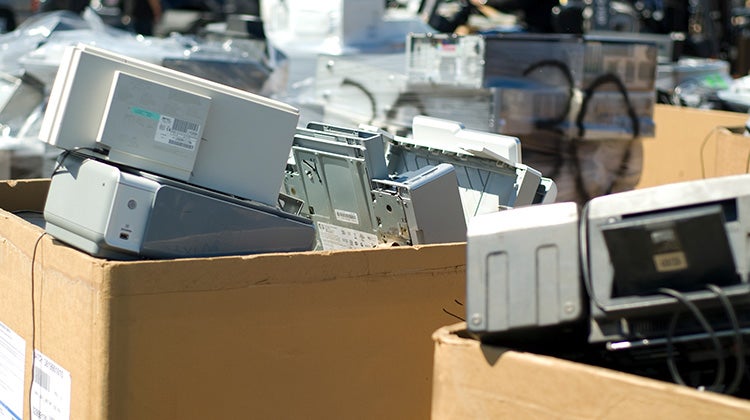 What to do with an old printer?
1. Check buyback programs
Most of the major printer manufacturers have printer recycling or buyback programs. Some will give you cash, or will accept your old printer to recycle for free. Currently, Canon, Epson, HP and Xerox offer programs with various features. 
Some office supply and electronics stores also offer recycling programs. Best Buy, and Staples, for example, will recycle old printers. Sometimes, they'll give you a discount if you then buy a new printer or other computer accessory. 
2. Donate the printer
If your printer is still in good working condition but you no longer need it, consider donating it to a local school, library, or community center. These organizations may be able to use the printer or pass it along to someone who needs it. You can also donate your printer to a charity organization that accepts electronics. Many charities will refurbish electronics and sell them to raise money for their cause. Check out Goodwill, Salvation Army or other such charities.
If your agenda is too busy but you still want to donate, we can do it for you. Just check out our article about how to donate through junk removal.
3. Sell an old printer
If your printer is in good working condition and relatively new, you may be able to sell it. You can try online selling platforms like Craigslist, eBay or Facebook Marketplace. Be sure to include detailed information about the printer, such as its brand, model, and condition. You should also include photos and a description of any accessories that come with the printer.
Even if it's broken, someone might be interested in harvesting parts from it or refurbishing it. Be sure to point out that a printer you have for sale is not working, so there won't be any surprises for the buyer. 
4. Use a professional for printer recycling and disposal
Contacting a company specializing in junk removal, like 1-800-GOT-JUNK?, can be the simplest and most eco-friendly option. We will pick up whatever you're discarding from your home, ensure that it is disposed of properly, and recycle the materials. Not to mention that we can take a lot more of the stuff you might have at home and have been trying to get rid of. Check out the list of what we take and see how we can help you clear some space at home.
Our 1-800-GOT-JUNK? experts will take your old printer and its components without any hassle for you. We'll then recycle the equipment for you, responsibly and safely. All printers and parts picked up by 1-800-GOT-JUNK? that are capable of being recycled, reused, or reduced are taken to the proper processing facilities, at no extra cost to you. 
Contact 1-800-GOT-JUNK? for a free no-obligation estimate if you are concerned about the cost of removing your unwanted items. Visit our printer recycling and disposal page for more information. Check our pricing page for more detailed information about pricing.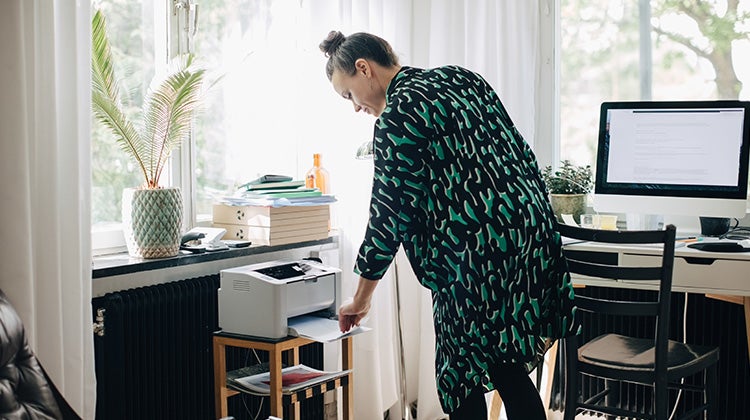 How to prepare your printer for disposal
If your printer still works and you're either selling it, donating it or disposing of it, there are some steps you should take: 
Remove ink cartridges. Depending on the type of cartridge, you can keep them for another printer, recycle them, sell them, or dispose of them separately.
Remove memory cards. This is important to protect your information from the next user. Take out any SD cards or other removable memory you've inserted to secure your own information.
Restore factory defaults. Look on your printer's touchscreen for a Settings, Setup or Maintenance menu, or refer to the manual. Then, reset the printer to factory defaults. If you don't have the manual anymore, look it up on an online manual archive such as Manuals Online.
Disconnect the wiring. The cables used for printers can be saved for future use, sold or recycled. If you want to sell the printer, keep any USB and power cords with the printer so they aren't lost.
Delete the printer from your computer. Go into your computer's settings to the Printers and Scanners section. Remove the printer from the list. This will prevent your computer from defaulting to your old printer. 
Discard your old printer with 1-800-GOT-JUNK?
1-800-GOT-JUNK? will make recycling your old equipment safe and easy. We accept a variety of computer accessories, including:
3D printers & print medium
All-In-one printers
Commercial or residential printers
Dot matrix printers
Ink cartridges
Laser or inkjet printers
Plastic parts
Printers
Scanners & copiers
Solid ink printers
Toners
To dispose of your old printer the easy, safe and responsible way, take a look at our printer recycling and disposal page or contact us directly for a free, no-obligation quote.
Are you ready to say goodbye to that old printer?
We make junk disappear.
Image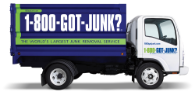 No obligation, in person quotes.
Quick and easy onsite payment.
No hidden fees.
Responsible disposal.