How to donate through junk removal
Image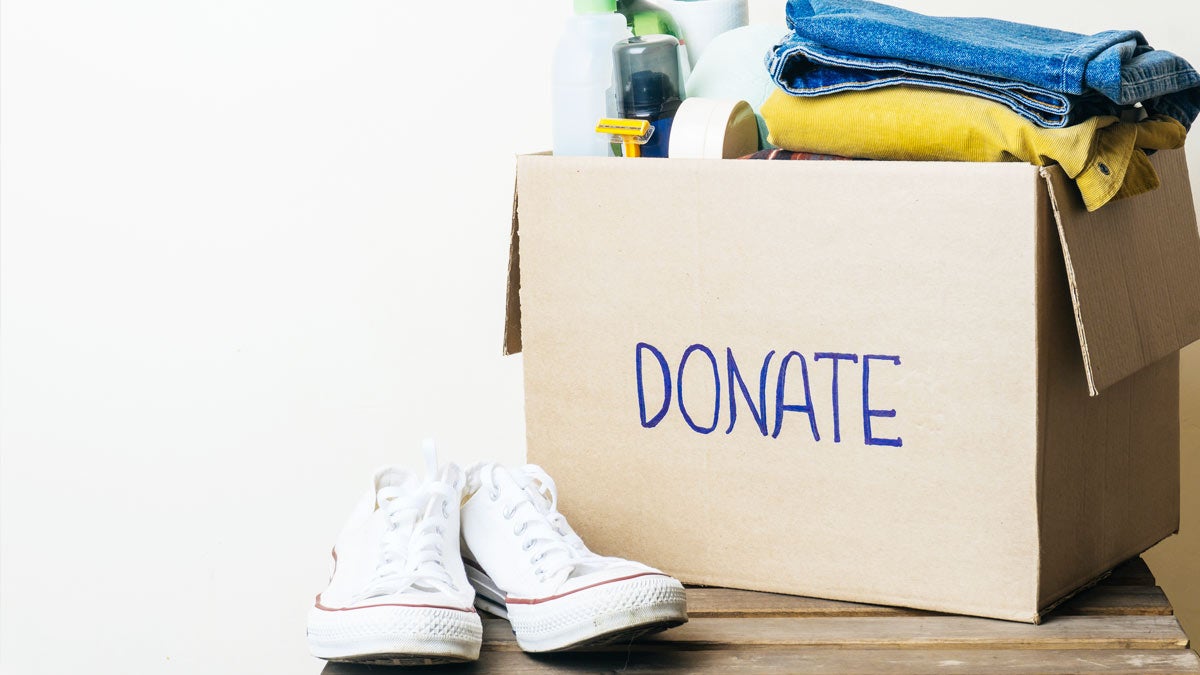 Do you feel guilty when you think about sentencing your junk to life in a landfill? When it comes to disposing of your junk, you have so many more options than simply throwing it away. Your local community is always looking for donations — so why not give your stuff a second life in someone else's home?
At 1-800-GOT-JUNK?, we recycle and donate items to local charities whenever possible. Whether it's recycling, reusing or repurposing our customers' items, we do everything we can to avoid sending unnecessary items to the landfill.
You might be surprised to learn how many items can be donated to charity. Furniture, books, clothing, sports equipment, food, household goods — the list goes on!
Here are some places in your community that are always looking for donations:
Hospitals
Animal shelters
Churches
Police departments
Schools
Daycare centers
Charities
How to donate to charity in five easy steps
The mattress, sofa or small appliance you're planning to toss could be a blessing to someone in need. If you're looking to declutter, we urge you to consider donating your unwanted items to a local charity within your community. Here are five tips to help you get started.
1. Become a hunter-gatherer
Walk around your home and take inventory of items you no longer need or want. This is the perfect opportunity to declutter your home and get rid of any items that have been taking up unnecessary space in your home. Your basement, garage and attic will most likely be gold mines when it comes to finding items to donate!
2. Note the condition of each item
Before you dispose or donate your items, you should always assess the quality first. Does the item work or is it broken? Is it gently used or does it look like it went through the garbage disposal? It's important that you don't intentionally pass along your 'bad junk' to someone else!
You can't donate just anything to charity; items should always be in gently used condition, contain all of their necessary parts in order to work properly, and be free from stains, tears, and rips. Use your best discretion when evaluating your stuff, and if you don't know if something is suitable, the charity can always help you out.
3. Consider the best charity for your items
You wouldn't donate food to a consignment store, and you wouldn't donate books to a food bank! Different charities will take different items, so be sure to find the appropriate home for your stuff. Goodwill and Salvation Army will take all kinds of things, but if you have specific items, take the time to find a charity that might have a greater need.
For example, if you have used crutches or other medical equipment, contact the Red Cross or your local hospital. When your kids grow up and leave the nest, donate their toys and games to a daycare center. It might take a little extra time to donate to multiple places, but you'll feel good knowing you made the biggest impact possible.
4. Estimate the value of each item
While we hope you're donating out of the goodness of your heart, it's possible to make a little money off your junk. The value of the items you donate is often deductible on your income tax return in the year you make the donation.
If you want to pocket some cash, try to estimate how much each item is worth. Make a list of each amount and then add everything together. If the item you're donating is brand new, keep the price tag on to prove the item's value. This will be useful to charities like Goodwill or Salvation Army that often sell donations to raise funds for those in need. Once you've donated everything to the charity of your choosing, make sure to ask for a donation receipt so you can prove it on your tax return.
5. Remember, not all junk is donatable
As you start to declutter in anticipation of donating, you might be tempted to donate absolutely everything. We applaud your enthusiasm, but be careful: you don't want to be the person who donates items that would be more at home in the recycling bin.
The point of donating is to give items to people who otherwise couldn't afford them. If you're trying to pass junk off as treasure, you could end up costing the charity money. All of that junk has to go somewhere, and the charity will have to dispose of it themselves. Do everyone the favor of getting rid of it properly the first time.
6. Drive your items to the nearest donation center
A quick Google search will let you know which donation centers are closest to your home. Do your research ahead of time to find out what the store can or cannot take. Make sure to carefully load items into your car, so they don't break or get damaged during the drive to the donation center.
7. Arrange for donation pickup service
Sometimes, non-profit organizations or donation centers offer to come to your home and pick up your items at a cost or free of charge. This depends on the donation center you choose.  If your items are too heavy to haul out, or you don't have a big enough car to fit the items - a professional junk removal company like 1-800-GOT-JUNK? can do the pickup work for you as well. We are a full-service junk removal company that is also environmentally friendly. 
How to locate furniture donation stores in your area
The Salvation Army accepts furniture donations ranging from end tables and chairs, to beds and sofas. They have a store locator tool to help you find the closest drop-off location near you in the USA and in Canada. You can also use store locators to find your local Goodwill and Habitat for Humanity. 
Once you have  a store in mind, make sure to look at their website for a list of donation items they take or give them a call to confirm. This saves unnecessary trips to the store in case they don't accept your item. If the furniture store near you doesn't accept the item, try finding a recycling depot close to you that may take the item. 
What do thrift stores accept and not accept?
While different stores have different policies on what they take, here are some common items that most donation stores will accept, as long as they are in good condition:
Clothing
Shoes
Scarves, hats, gloves, mittens
Jewellery 
Books 
Craft kits
Home decor & houseware
Kitchenware 
Old toys and board games
Art supplies
Antique items 
Electronics such as laptops and computers
In contrast, here are items that most donation stores will not accept:
Broken or chipped items, especially if the material is made of glass
Stained furniture
Weapons such as swords and bullets
Hazardous cleaning supplies and chemicals
Broken car seats
Batteries and old tires
Perishable and non-perishable food items
For a more comprehensive list of accepted and unaccepted items, feel free to check out our clothes and furniture donation guide for more insight. 
We offer donation pickup in your neighborhood
If you're ready to clear out your home and give back to someone in need, what are you waiting for? You'll immediately feel better knowing that your junk is on its way to a new home.
If you need help donating your junk, give 1-800-GOT-JUNK? a call. We'll take everything off your hands and donate your stuff to charity on your behalf. All you have to do is point!
We make junk disappear.
Image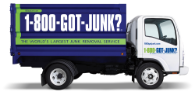 No obligation, in person quotes.
Quick and easy onsite payment.
No hidden fees.
Responsible disposal.