How to get rid of old furniture
Image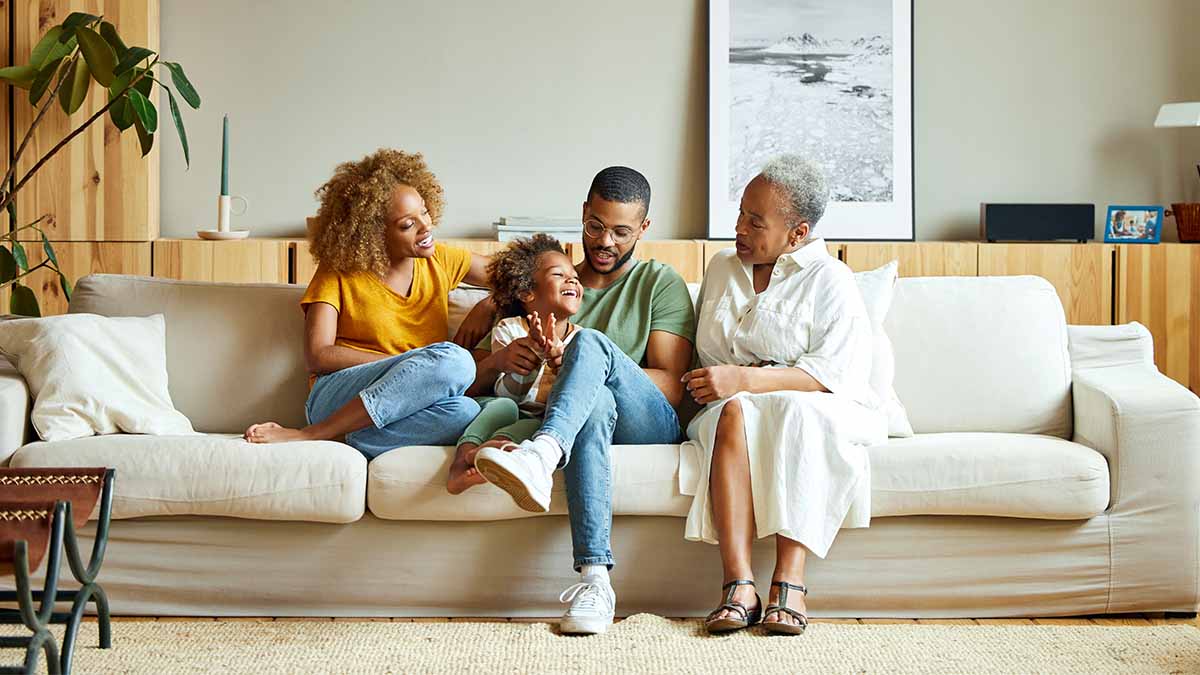 Do you have furniture that you no longer need? Whether you are moving to a new space, looking to spruce up your home decor, or trying to experience the benefits of minimalist living, getting rid of unwanted furniture can be a tedious and confusing process.
The route you take will depend on the amount of furniture you need to get rid of, its condition, and how quickly you want to get rid of it. Keep reading to discover our junk removal experts' guide with five effective methods that will help you disappear furniture you no longer need.
1. Recycle or Donate It
Donating or recycling your furniture is a quick and philanthropic way to get rid of lightly used furniture. Some organizations will allow you to schedule a pick-up time at your home, but those are the least of them. In most cases, they will require you to drop off large items at their donation center. We can help you with all the heavy lifting and transportation, so all you need to do is point and we will take care of the rest. Donation centers vary greatly from region to region, so make sure to look up the specifics for your local donation center. If you cannot find a local donation center, consider donating to local shelters or thrift stores. 
2. Leave It At The Curb
If the furniture you hope to get rid of is not in good enough condition to donate, meaning it has major damage, rips, stains, holes, or odors, you may be thinking of putting it to the curb. Just remember that local garbage pickup services have rules and regulations on what can be picked up (not to mention any potential fees or fines), so reach out to them before moving the heavy items outside of your home.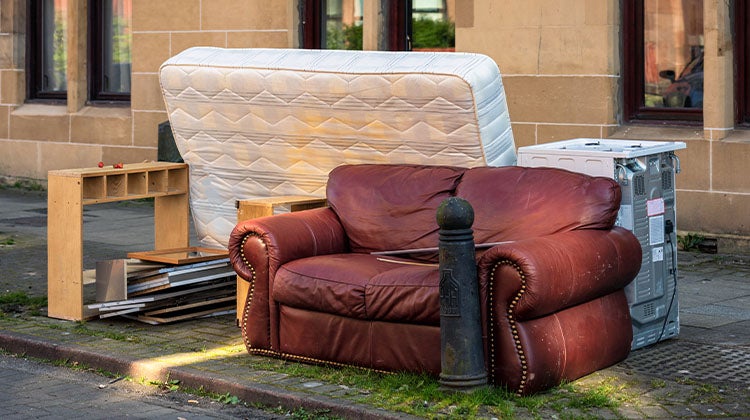 3. Take It To The Landfill
If it turns out that your city, Homeowners Association, or community guidelines does not allow you to leave items outside for someone to pick up, you also have the option to take furniture directly to the landfill, recycling center, or scrap dealer. Be sure to contact the facility you wish to take your unwanted furniture to before arriving, to ensure they are prepared to accept the amount and types of furniture you're getting rid of.
Remember you can always rely on us, your expert junk removal team, to carry and dispose of your items according to local guidelines. This means: recycling the recyclables, donating the donatables, and disposing of the junk. We make sure your items are dealt with properly, without you even having to lift or move them around yourself! If you're thinking about the impact of putting furniture into the landfill, you can learn more about this in our carbon footprint guide.
4. Sell Your Furniture
For those who don't need to get rid of their furniture right away, and have items in excellent condition, you may have an opportunity to make money off your unwanted items by selling them online. There are numerous free and easy-to-use services, such as social media platforms, community message boards, and classified advertisement websites, that will help you reach your desired audience. An added benefit of selling online is interested buyers will often drive right up to your home and haul away their purchases on their own. There is also always the age-old tradition of a yard/garage sale for getting rid of unwanted items. However, if you need your items gone right away or they are not in the best condition, selling may not be the best solution to dispose of old furniture.
5. Hire A Junk Removal Service
There are many benefits of using a junk removal service to get rid of unwanted furniture but the biggest one is they do all the work for you. The 1-800-GOT-JUNK? team will grab your heavy furniture items from your home and load them onto our trucks, you don't even need to lift a finger! 
You can also feel good knowing that all furniture picked up by 1-800-GOT-JUNK? that is capable of being recycled, reused, or reduced is brought to the proper processing facilities. If you are concerned about the cost of removing your unwanted items, 1-800-GOT-JUNK? will do a free no-obligation estimate. For more information about furniture removal, visit our furniture disposal page.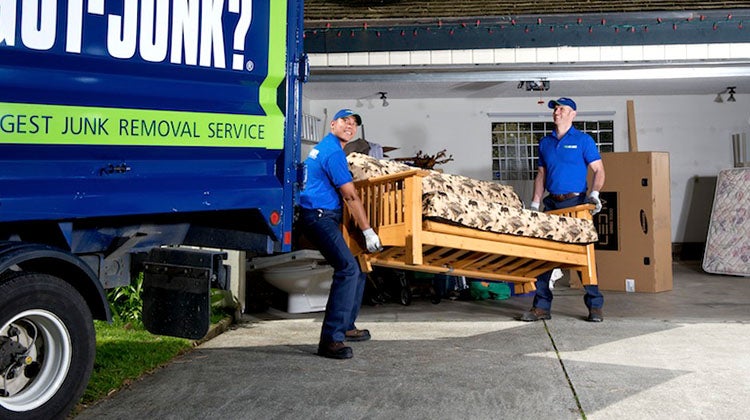 How to Get Rid of a Couch
Furniture can come in many shapes and sizes, from tables, chairs, dressers, and more. One of the most common items 1-800-GOT-JUNK? helps with removing are couches, taking away over 24,000 sofas in 2022. Couches can be one of the heaviest and difficult pieces of furniture to dispose of, but here are some of our tips and tricks on how to get rid of a couch.
When deciding what to do with your old couch, the biggest factor to consider is the condition of the piece. If your couch is in good condition you can donate it or sell it online/at a yard sale. In the case that your couch is not in good enough condition to sell or donate, meaning it has major damage, rips, stains, holes, or odors, you can leave it at the curb for trash collection or take it to a landfill yourself. If you are interested in learning more about the proper way to carry heavy furniture safely and easily check out our blog post on how to carry heavy furniture. The easiest way to get rid of a couch is to call 1-800-GOT-JUNK?, and have our friendly, professional teams handle all the hard work for you!
Furniture Recycling
According to the EPA, nearly 10 million tons of furniture ended up in landfills in 2018. With the growing importance around sustainability, it is important to consider recycling where possible, even with large items like furniture. Rather than tossing that old couch in a landfill, consider recycling it! There may be a variety of options available in your local area, although sometimes you may need to take apart furniture pieces to dispose of individual components separately (such as metal springs, couch filling, and wood pieces being recycled in different places). 
However, it can be time-consuming to research local recycling facilities and the best place to take your old furniture. Junk removal services such as 1-800-GOT-JUNK? make recycling your old couch easy by grabbing it from inside your home, loading it onto their trucks, and taking it to the appropriate recycling facilities where possible, at no extra cost to you. Who would have thought recycling furniture could be that easy?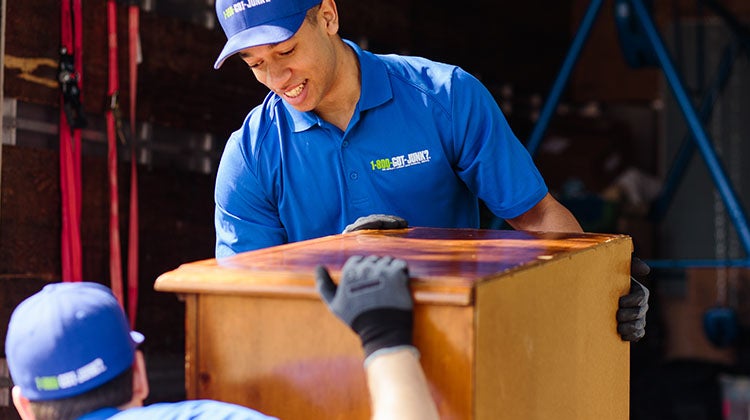 Dispose of Your Furniture with 1-800-GOT-JUNK?
When it comes to getting rid of unwanted furniture there are several different options you can explore: Donate It, Leave It At The Curb, Take It To The Landfill, Sell It Yourself, or Hire A Junk Removal Service. Finding the option that works best for you can be difficult and time-consuming, and will depend on many factors, including the condition of the items, the amount of furniture you need to get rid of, and how quickly you want to get rid of those items.
If you would rather leave furniture disposal to the professionals, take a look at our furniture disposal page or contact us directly for a free, no-obligation quote. We're happy to help make furniture disposal quick and easy!
We make junk disappear.
Image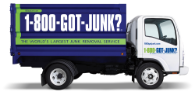 No obligation, in person quotes.
Quick and easy onsite payment.
No hidden fees.
Responsible disposal.