How to get rid of a pool table
Image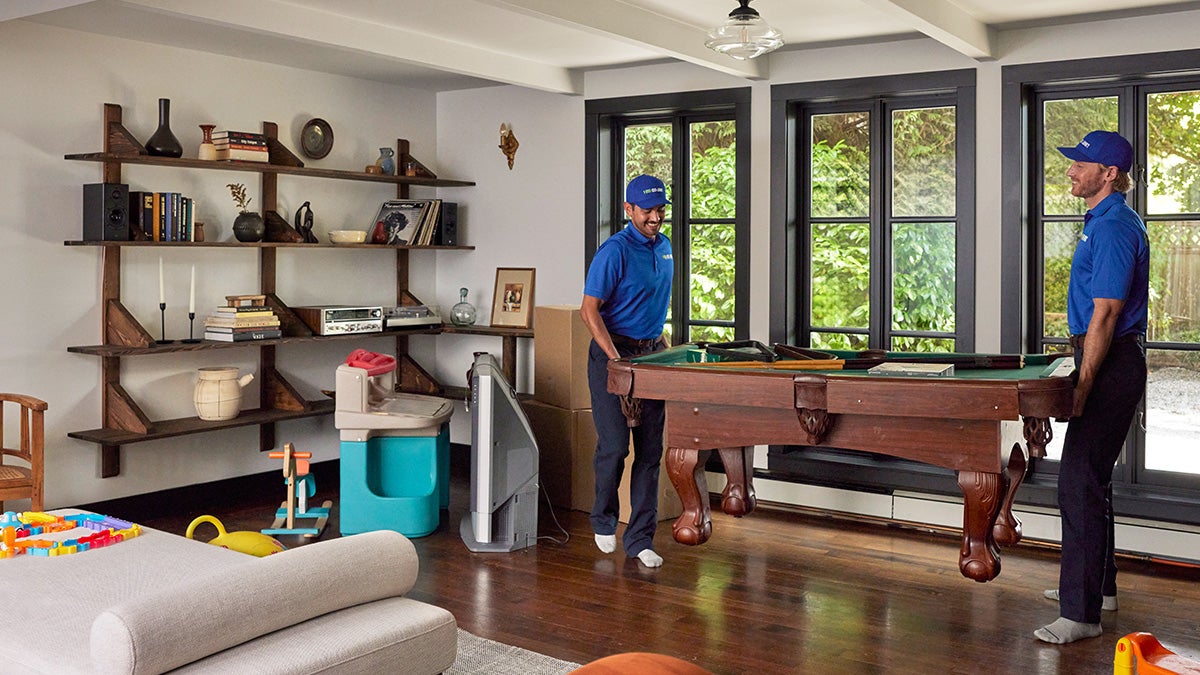 Owning a pool table can be a source of joy and entertainment. It's usually the centerpiece of a game room, with friends and family crowding in for the good times. But there are times when it becomes necessary to part ways with it, whether you're downsizing, moving, or simply looking for a change in your recreational space. Because of its size and weight, removing a pool or billiards table can be difficult, so making a plan is essential.
Here are seven ways you can get rid of a pool table responsibly and reclaim your space.
1. Sell it
Selling your pool table can be a great way to recoup some of the initial investment and ensure that it goes to someone who will appreciate it. Try Facebook Marketplace, eBay, Craigslist, and OfferUp. To increase the chances of a successful sale, consider the following tips:
Clean and repair: Before listing your pool table for sale, thoroughly clean the surface, rails, pockets, and any accessories. Fix any minor issues like loose screws or damaged pockets to make it more appealing to potential buyers.
Accurate description: Provide an honest and detailed description of the pool table in your listing. Mention its brand, model, size, material, condition, and any included accessories (cue sticks, balls, rack, etc.).
Competitive pricing: Research the market to determine a reasonable price for your used pool table. Consider factors such as the table's age, condition, brand reputation, and any unique features it may have.
High-quality images: Take clear, well-lit photos from various angles to showcase the pool table's condition and appeal to potential buyers.
Clear expectations: If you're willing to deliver the pool table, say so. But if you want to have your buyer pick it up, make that clear. You don't want to lose a buyer because they weren't ready to haul your pool table away.
2. Donate it
Donating your pool table can be a fulfilling way to give back to the community and provide opportunities for others to enjoy the game.
Here's how you can do it:
Do some research: Reach out to local community centers, youth clubs, schools, or charitable organizations to find out if they would be interested in accepting your pool table. If you can't find somebody you'd like to give it to, check if your local Goodwill, Salvation Army, or other similar organizations would be interested.
Consider transportation: Arrange for transportation of the pool table to the recipient's location. Some organizations may be able to assist you with this process.
Check for tax deductions: Depending on your country's tax laws, donating a pool table to a registered non-profit organization may entitle you to a tax deduction. Be sure to obtain a receipt or acknowledgment from the charity for tax purposes.

3. Give it to friends or family
Passing on your pool table to someone close to you can bring joy – and you may still be able to visit it from time to time! Here are some steps to consider:
Let your friends or family know that you are looking for a new home for your pool table. Gauge their interest and enthusiasm for taking it off your hands.
If they agree to accept the pool table, offer to help with disassembling and transporting it to their location. This will make the process smoother for both parties.
Take the opportunity to share some cherished memories or experiences you've had with the pool table, adding sentimental value to the gift.
Image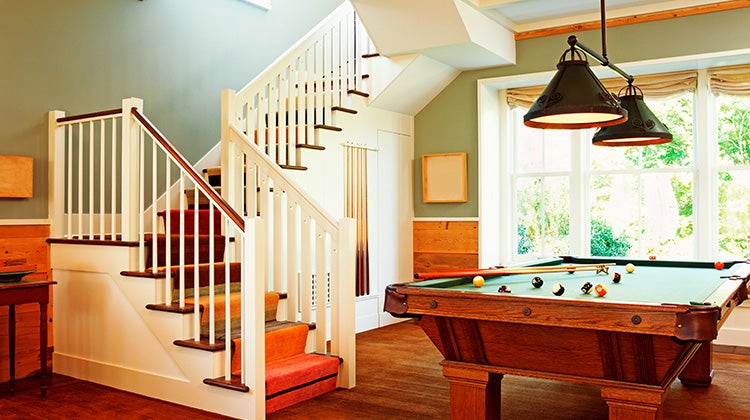 4. Contact a pool table retailer
Some pool table retailers or specialized companies may be interested in purchasing or accepting used pool tables for various purposes. Here's how to approach them:
Ask about trade-in programs: Some local pool table retailers may have trade-in programs. They may be willing to buy your used pool table or offer store credit for it.
Negotiate the deal: Be prepared to negotiate the price or the terms of the trade-in. Consider any additional items they might offer to sweeten the deal.
5. Recycle or repurpose
If your pool table is beyond repair or unusable, consider recycling its components to give them a new purpose. Here's what you can do:
Find local recycling centers: Look for recycling centers that accept materials such as slate, wood, and metal, which are common components of pool tables.
Repurposing projects: Get creative and think of ways to repurpose the parts of the pool table. For example, the wooden frame can be used for furniture, and the slate bed can be turned into a unique tabletop.
6. Contact a Junk Removal service
When selling, donating, or repurposing are not viable options, contacting a Junk Removal service like 1-800-GOT-JUNK? can be the best choice. Here's what to keep in mind:
Responsible disposal: Choose a Junk Removal service that is committed to responsible disposal practices. Ensure they will recycle or dispose of the pool table in an eco-friendly manner.
Scheduling and costs: Arrange a pickup time that is convenient for you and inquire about any associated costs or fees for removing the pool table.
Get rid of your pool table with 1-800-GOT-JUNK?
At 1-800-GOT-JUNK?, we make an honest effort to divert items from landfills wherever possible, by donating what can be donated and recycling the rest. 
Learn more about our pool table removal service or contact your local 1-800-GOT-JUNK? franchise for a free, no-obligation quote.
Need to get rid of your old pool table?
We make junk disappear.
Image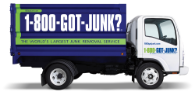 No obligation, in person quotes.
Quick and easy onsite payment.
No hidden fees.
Responsible disposal.