Your guide to eco-friendly Mattress Quality Certifications
Image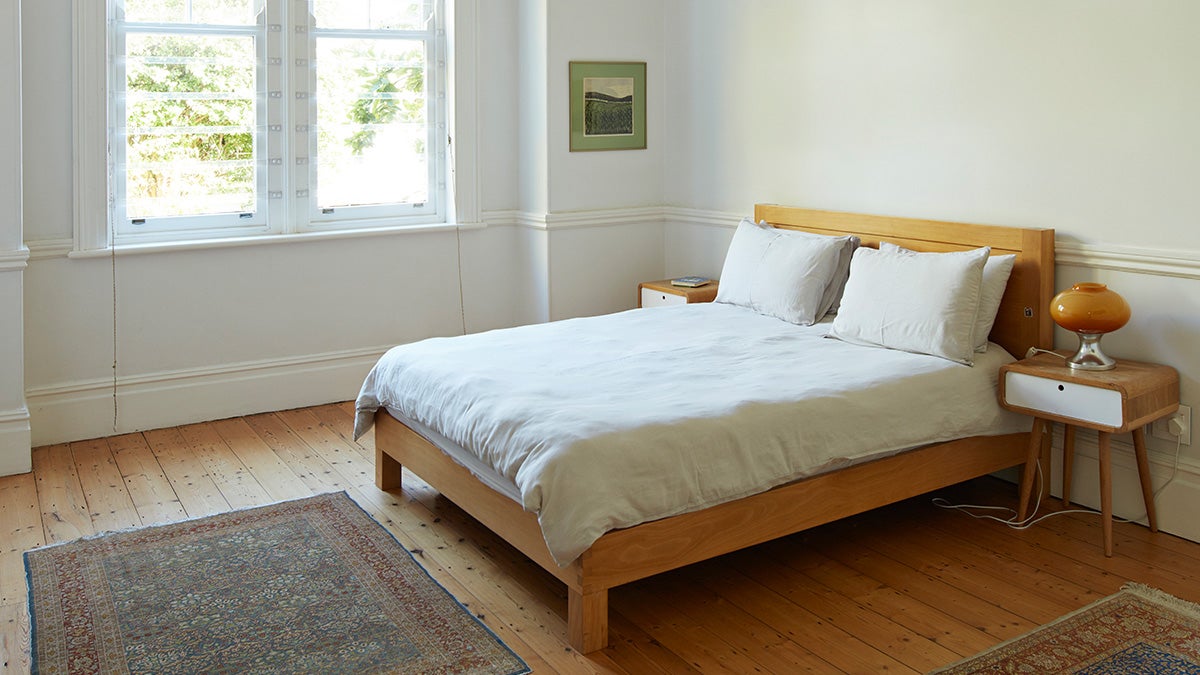 When it comes to creating a healthy and sustainable environment, we often think about recycling and reducing our energy consumption. However, it's important not to overlook an important aspect that touches our daily lives. We spend almost a third of our lives sleeping on a mattress, which makes it even more important to choose one that has environmentally friendly materials.
Traditional mattresses are often made with synthetic materials that are harmful to our planet and our health. Eco-friendly mattresses provide a solution to reducing our carbon footprint while still enjoying quality sleep. These mattresses are made from natural, organic materials that are gentle on the environment and your health. They also last longer than conventional mattresses, which reduces the amount of waste that ends up in landfills.
By choosing an eco-friendly mattress, you'll not only be taking care of your own health but the health of the planet as well.
What are mattress and bedding quality certifications?
If you've ever shopped for a mattress, you may have noticed several certifications on the label. But what do they all mean? Mattress certifications are third-party verifications that attest to a product's quality and safety. These certifications are typically awarded by third-party organizations that specialize in testing and evaluating products such as mattresses. These can range from certifications for eco-friendly materials and low emissions to certifications for foam density and durability.
By looking for certified products, you can rest assured that your mattress meets certain quality standards and that it's been tested by independent organizations. So, take a closer look at those certifications and find a mattress that not only feels good but aligns with your values too!
Types of eco-friendly mattress certifications
Some common mattress certifications include CertiPUR-US, which confirms that the foam in a mattress meets environmental and health standards, and the Global Organic Textile Standard (GOTS), which indicates that the organic fibers in a mattress meet strict environmental and social criteria. Let's look at these certifications and some others in more detail.
CertiPUR-US: This is a certification for foam used in mattresses and upholstered furniture. It ensures that the foam is free from harmful chemicals and is made with low VOC (Volatile Organic Compounds) emissions.
Global Organic Textile Standard (GOTS): GOTS is a worldwide standard for organic fibers, ensuring that textiles are produced sustainably, from harvesting raw materials to environmentally and socially responsible manufacturing.
OEKO-TEX Standard 100: This is a certification for textiles, indicating that they have been tested and verified to be free from harmful substances, making them safe for human use.
GOLS (Global Organic Latex Standard): Similar to GOTS but specific to latex products like mattresses and pillows, ensuring they are made with organic and sustainable practices.
Eco-Institut: This is a certification for products like textiles, mattresses, and furniture, focusing on emissions and harmful substances. It verifies that products meet stringent environmental and health requirements.
EU Ecolabel: This label identifies products and services that meet high environmental standards throughout their lifecycle, encouraging consumers to choose more eco-friendly options.
Greenguard Gold: A certification for low-emission products, particularly focused on indoor air quality. It's commonly associated with furniture and building materials.
UL GREENGUARD Certification: Similar to Greenguard Gold, this certification ensures that products meet rigorous standards for low chemical emissions, contributing to healthier indoor air quality.
Rainforest Alliance: An NGO that works to conserve biodiversity and ensure sustainable livelihoods, often through certifying products that meet their environmental and social criteria.
Forest Stewardship Council (FSC): FSC certification indicates that wood products are sourced from responsibly managed forests that prioritize environmental, social, and economic considerations.
USDA Organic: A certification for food and agricultural products, indicating that they have been produced following strict organic farming practices without the use of synthetic chemicals or GMOs.
Fair Trade: If a mattress contains materials like cotton or wool from fair trade sources, this certification ensures that workers and farmers are treated fairly and paid reasonable wages.
Additionally, many manufacturers also offer their own certifications to show that their mattresses have been tested for quality. Be sure to look for these certifications when shopping for your mattress, as they can provide additional assurance of the product's quality.
Importance of mattress certifications
When it comes to purchasing a new mattress, the importance of mattress certifications should not be overlooked. Not only do certifications ensure that the mattress has been tested and meets certain safety and environmental standards, but they also provide peace of mind that the mattress is made with quality materials.
By prioritizing certifications in your mattress shopping journey, you're not only investing in a good night's sleep but also making a conscious decision towards the environment. So, before you make the final decision on your next mattress, be sure to check the labels and certifications to ensure you're getting a quality product.
Choosing the right eco-friendly mattress
Certifications provide assurance that the product meets certain environmental standards, allowing us to make more informed decisions about what we buy. It's also important to consider other factors such as the type of materials used, how it was manufactured, and the price point.
Finally, don't forget to look for customer reviews and compare prices between different brands before making a purchase. This will help you find the best eco-friendly mattress that meets all of your individual needs at the best possible price. All in all, finding an eco-friendly mattress doesn't have to be difficult.
By researching certifications, reading customer reviews, and comparing prices, you can rest assured that your new mattress will meet all of your needs while also being good for the environment. With a little bit of research, you can find an eco-friendly mattress that is perfect for you and your budget.
So go ahead and start looking today to find the right eco-friendly mattress for you.
How to dispose of an eco-friendly mattress?
When it's time to retire your eco-friendly mattress, it's crucial to dispose of it responsibly to minimize environmental impact. Traditional mattress disposal methods often lead to mattresses ending up in landfills, contributing to waste. However, many eco-friendly mattress manufacturers design their products to be recyclable, promoting a circular economy. 
To recycle your mattress, reach out to your local waste management facility to understand your options. Some cities offer curbside pickup for large recyclable items like mattresses. Another option is to contact the manufacturer directly. Many companies that prioritize sustainability offer programs to take back retired mattresses for recycling or donation.
Beyond recycling, consider options like selling, donating, or upcycling your mattress. Selling or donating your mattress extends its lifespan and reduces waste, while upcycling allows you to repurpose the materials creatively. Each of these options contributes positively to our environment by reducing landfill waste and continuing the lifecycle of the mattress materials. Disposing of an eco-friendly mattress properly underscores your commitment to sustainable living, ensuring your environmental impact is minimal even at the product's end-of-life. 
Remember, every small effort towards eco-conscious decisions counts in our collective journey towards a sustainable planet!
We make junk disappear.
Image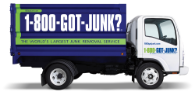 No obligation, in person quotes.
Quick and easy onsite payment.
No hidden fees.
Responsible disposal.