The essential spring cleaning checklist
Image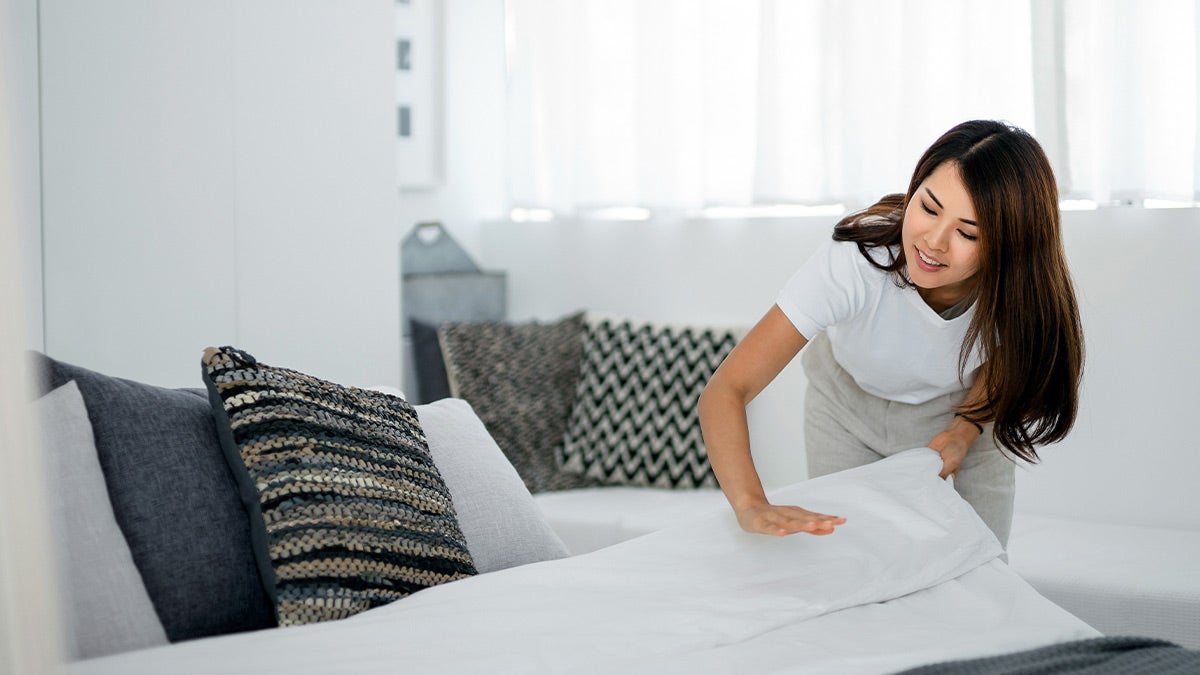 Nothing says a fresh start to the season like a little spring cleaning! Whether you're in need of a big purge or want to elevate your regular decluttering routine, spring cleaning is the perfect solution. 
Before you start checking off cleaning tasks from your list, try to clear out the clutter. Any items that are broken, no longer in use, or you have duplicates of, should be removed from your home, as it's much easier to clean a space when there is less junk in it. Think how much faster it is to vacuum when there are no items on the floor—the same applies to cleaning a clutter free home. If you need help getting rid of your unwanted items, just call 1-800-GOT-JUNK? and they can make spring cleaning a breeze!
Room by room spring cleaning checklist
Once you've removed the clutter in your home it's time to start cleaning! To help you tackle your spring cleaning project, follow our room by room checklist to help you stay on track and avoid missing any important areas.
1. Kitchen
Your kitchen gets a lot of use so it's important to really deep clean. First, empty and wipe-down your drawers, cabinets, and pantry. Make sure to put things back in an orderly way, categorizing items is a great way to do this! Wash backsplash, cabinet doors, and drawer fronts, including handles/knobs. Scrub the kitchen sink and shine faucets and any silverware you have.
Next, move on to your appliances. Clean the microwave and dishwasher, and descale the coffee maker and kettle. Wipe under and behind the fridge and stove, cleaning the oven and stove top, including drip bowls under the elements if you have them. Empty out your fridge and wipe the shelves, drawers, and sides, and throw out any food that is expired. Lastly, don't forget to give your small appliances some love, wipe them all down and empty the toaster crumb tray. If you find you need a little extra help in your kitchen, checkout our kitchen organization checklist.
Image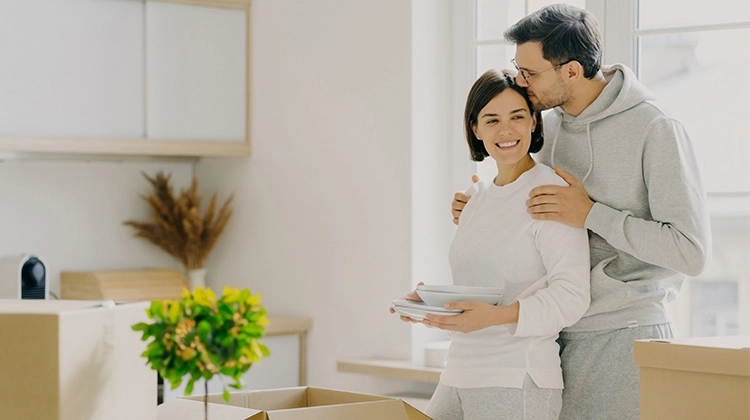 2. Laundry room
Your laundry room is where you bring all your clothes to be cleaned, but do you ever clean that space? Not only does cleaning your washer and dryer help them run more efficiently, but it's also safer as dryer fires are unlikely to occur in clean machines. As you clean out the inside of the washing machine and dryer, don't forget to empty the dryer vent and clean the soap and fabric softener dispensers too!
After the appliances are clean, wipe behind and underneath them. Don't forget to organize all laundry soap, cleaning products, and any other items in the space. Keeping items organized can help you keep clutter from creeping back in!
Image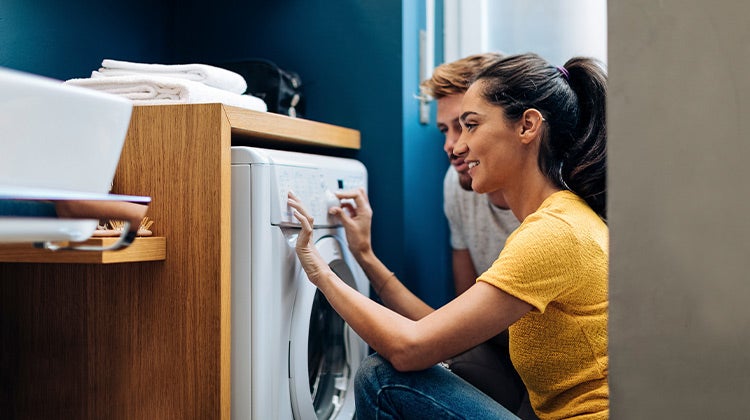 3. Bathroom
Due to all the products stored in bathrooms, the space tends to accumulate a lot of clutter. Start spring cleaning your bathroom by emptying and cleaning cabinets and drawers, discarding any products you no longer use. Get rid of expired medications, but make sure you check how to responsibly dispose of them in your area. As you put back the products you still use, try to do so in an orderly fashion. 
After you've purged your unused products, move on to cleaning the sink, toilet, and bathtub or shower. As you're cleaning the shower, don't forget to clean the showerhead, wash the bathmat, and replace the shower curtain liner if necessary. Lastly, wipe down the faucets and mirrors with a streak free cleaner to make the bathroom shine. If bathroom clutter keeps coming back even after spring cleaning, check out these four bathroom organization ideas to keep the space tidy.
Image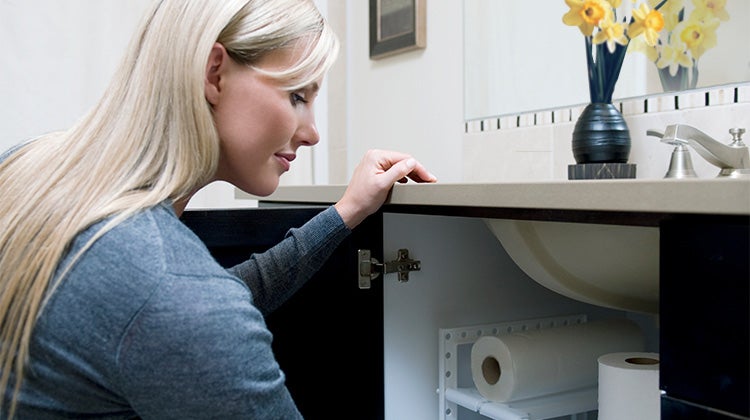 4. Living room
The living room is a place for relaxation, but it's harder to unwind when the space is cluttered. Spring cleaning your living room not only gives the space a facelift but it can create a more welcoming and stress free environment. The largest item in most living rooms is the furniture, so that should be a focus area. Not only should you vacuum behind and under your furniture, but you should also remove the cushions and vacuum the furniture itself, getting in all the nooks and crannies. If your furniture is leather, make sure to condition it so it lasts longer.
If you have rugs or carpet in your living space, give them a deep clean yourself or call a professional carpet cleaning company to help you out. As you're cleaning, don't forget about the tech! Wipe down all TV and computer screens and disinfect all remote controls. Next, make sure all of your items are organized and have a designated storage area. Organize magazines and books in a basket or on a shelf, recycling or donating the ones you no longer need. An easy way to instantly make the space look cleaner is by organizing children's toys and video games in opaque storage baskets. Lastly, if you have pets make sure to clean their bed and toys.
Image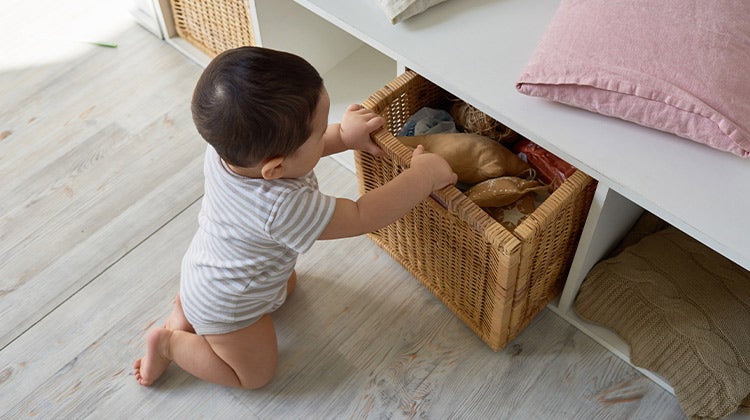 5. Bedroom
Your bedroom is your sanctuary, so you want to make it an inviting place. First things first, get rid of the clutter that tends to accumulate in the form of extra clothes. Empty and wipe down dresser drawers and closet shelves. Before you put any clothing back, purge any damaged, unused, or outgrown items and if they're in good condition, donate them. Store any out of season coats and shoes to clear up additional space. 
After you've organized your closet, move on to your bedding and wash all blankets, sheets, and pillow cases. Make your sleep even better and freshen up your mattress by vacuuming and rotating it. Remember that mattresses have a recommended life-cycle of 7-10 years, so if you find that any mattresses are quite worn down while spring cleaning, it may be time to look for a replacement. 1-800-GOT-JUNK? is happy to help with your mattress removal when it's time to say goodbye!
Image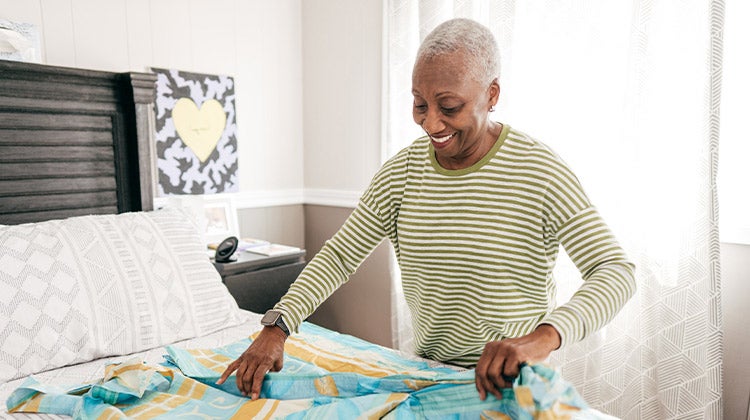 6. All rooms
While each room in your house has different spring cleaning needs, there are some cleaning tasks that should be completed throughout your entire home. To freshen up your home's appearance and eliminate allergens, wash and vacuum floors and dust all furniture, decor, light fixtures, fans, and vents. Wash windows and window frames to let the sun shine through and improve your home's curb appeal. Wash baseboards and doors to remove all scuffing and if there is any damage, make drywall repairs and touch up paint. Lastly, remove anything that doesn't have a dedicated place. If it's just taking up space, call 1-800-GOT-JUNK? to remove the clutter and save your sunny days for enjoying your newly cleaned home.
Image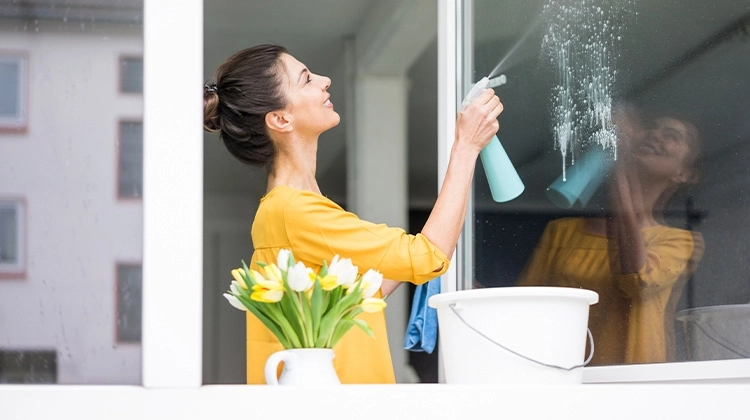 To help you spring clean your home, print out our spring cleaning checklist to take with you as you from room to room, ensuring that no areas have been missed!
Image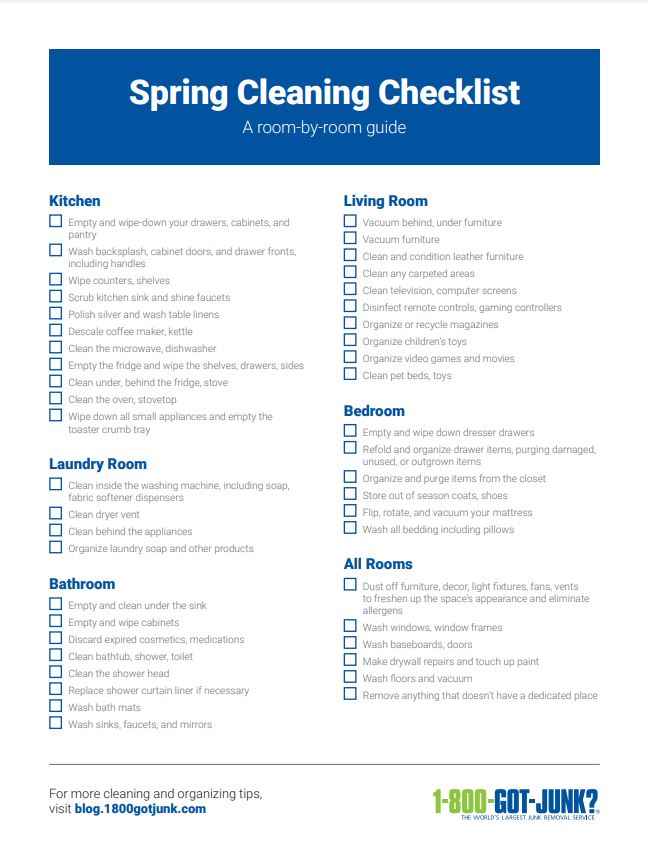 After you've spring cleaned your home you may find that you've uncovered even more unwanted items! If that's the case, our friendly, uniformed Truck Team Members are happy to bring springtime into your home. At 1-800-GOT-JUNK? we make junk removal easy, all you have to do is point!
Are you ready to spring clean your home? 
We make junk disappear.
Image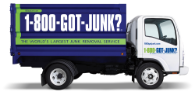 No obligation, in person quotes.
Quick and easy onsite payment.
No hidden fees.
Responsible disposal.