Holiday decluttering tips from a DIY professional
Image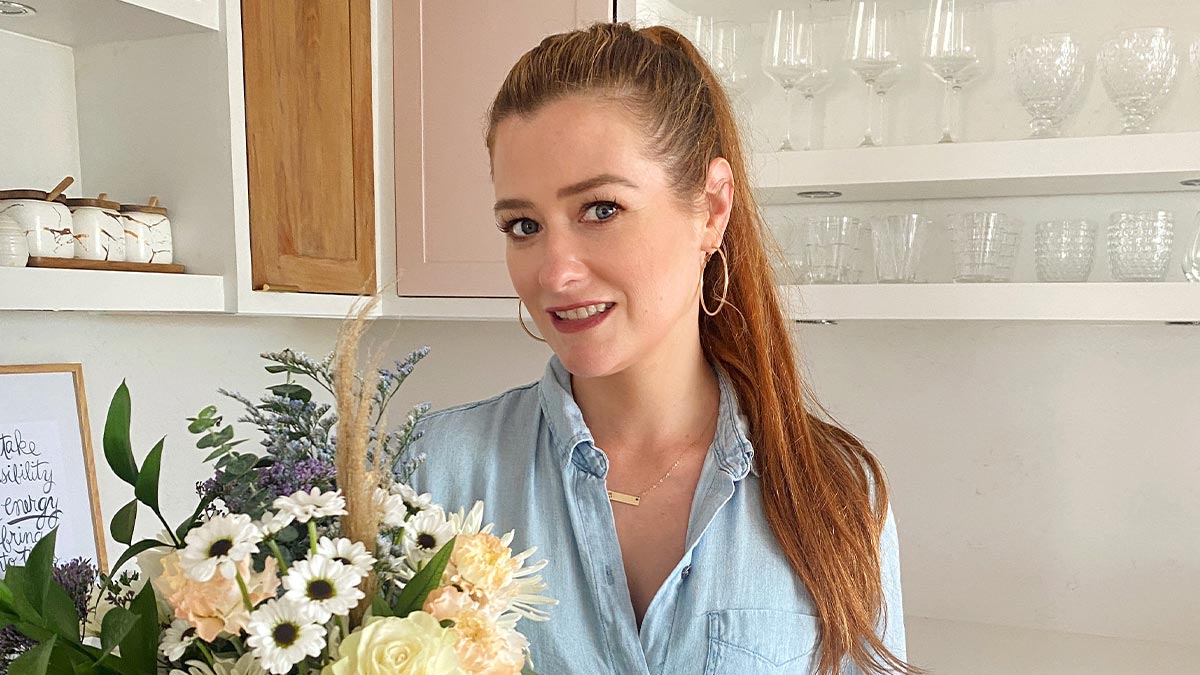 As the holidays are fast approaching, it's important to declutter your space to make room for holiday decorations, new gifts, hosting your loved ones and everything else that comes with this time of year! We're happy to partner with the DIY Mom Rebekah Higgs for some holiday decluttering tips to prepare for the upcoming festive season. With a serious knack for all things renovations and interior design, Rebekah is a single mom who is paving the way for others to take renovations into their own hands. Whether it's through her show, YouTube, blog, or various partnerships, she's not afraid to tackle anything with a power tool! Keep reading to learn more about Rebekah's tips on how to declutter for the holiday season.
5 Tips To Declutter This Season
To create more space for friends and family in your home, get your junk hauled away to have more room for holiday cheer this season. Here are a few tips to incorporate into your home that will make a huge difference in your spirit levels during this time of the year.
1. If it doesn't spark joy, let it go
When you apply the "spark joy" principle to your closet or any other area, you'll be able to gift, donate or toss the excess away, without any pain. Just hold the item in your hand and if it sparks joy keep it, if not put it in the donate bag.
This principle can also be applied to holiday items.Look for items you never use or old decorations that don't get put out. If you don't love it and never use it, it's time to let it go. Who doesn't take advantage of those amazing deals during the holidays? Making room in your closet this time of year can help when you bring home any new pieces! By using the "Spark Joy" tip, you'll create so much more room in your closet for those holiday parties and dinners! When you're ready to get rid of the items that don't spark joy, 1-800-GOT-JUNK? is happy to help!
Image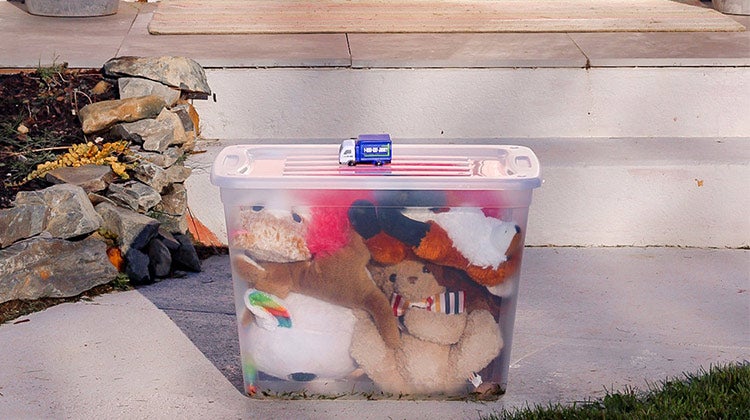 2. Keep similar things together
Grouping like items is a very easy principle to start your decluttering journey and keep everything organized. It's simple really.  All the Tupperware are in a single drawer in the kitchen and all the snacks in another. Bags go inside of bags, purses inside of purses. Once you get all the same things together, you can see how much you have and can get rid of the excess you no longer need with 1-800-GOT-JUNK?. Doing this also creates a sense of ease for any holiday guests, so they can find any coffee pods, holiday treats, and leftover containers easily!
Image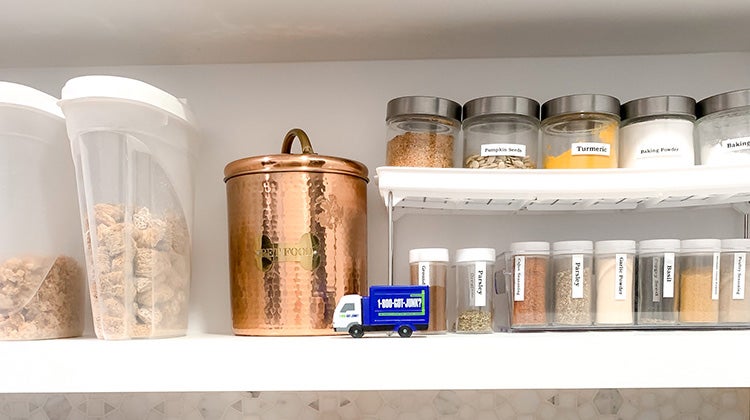 3. Give all items a dedicated place
With so many different cooks in the kitchen this time of year,  it's incredibly helpful to ensure all items are easy to find, accessible, and organized! A great place to start is putting ingredients into clear containers, so you can see what you have and know where everything is kept. Another great organization option is to put all like items, such as spices, baking supplies, tea, coffee, etc., in their own little baskets or clear containers. Last but certainly not least, labelling is life changing. When you label what things are, it makes life so much easier, not only for you, but for your guests too!
Image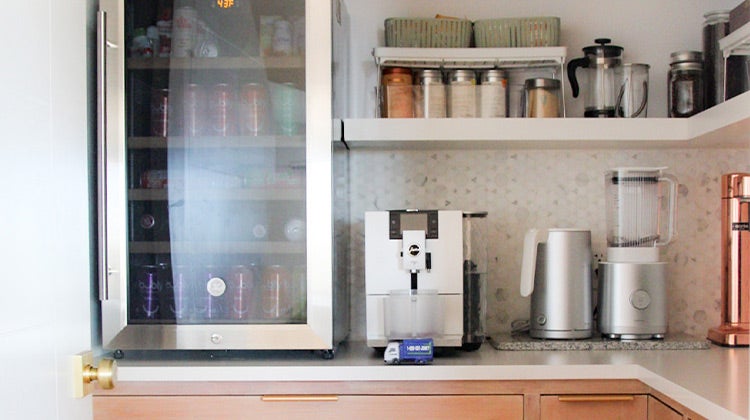 4. Declutter and donate when your kids aren't home
As your kids outgrow their clothing and no longer play with certain toys, there's no need to hold on to those items.  Now is the perfect time of year to donate your kids once loved items to other children, not only are you decluttering your home but you're giving back during a time when people need it the most. 
How many times have you gone through your kids' old clothing and toys, put them into bags, only to have them tear back through them and pull out various items? This pattern of bagging all the clutter up and having the kid's unload it back onto the floor can happen many times. To avoid this, declutter when they are out of the house, and make sure it is hauled away with the help of 1-800-GOT-JUNK? who will donate the donate-ables!
Image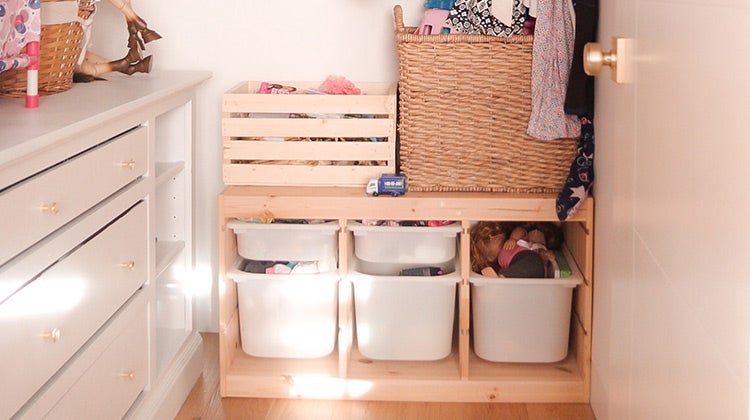 5. Give the gift of space
It's a great time of year to clean out your closets so you can get rid of the clutter and open up your home to guests. The entryway and mudroom are usually filled with so many coats and shoes, bags and everyday items, but as the seasons start to change, you may need to make room for family and friends. Having open coat hooks, spots in the closet, and places to put shoes can make guests feel at home and like they aren't taking up any of your personal space.
If you need help making your clutter disappear, it's easy with 1-800-GOT-JUNK?. With the help of 1-800-GOT-JUNK? when you're hosting for the holidays, everything will look neat and tidy, but you'll have easy access to everything you need.
If Rebekah's tips have left you excited to declutter your own place for the holiday season, check out her blog for more DIY tips and inspiration! Don't forget to call 1-800-GOT-JUNK? if you need some help clearing your space, so you can enjoy your festivities quicker!
Are you ready to declutter for the holidays?
Image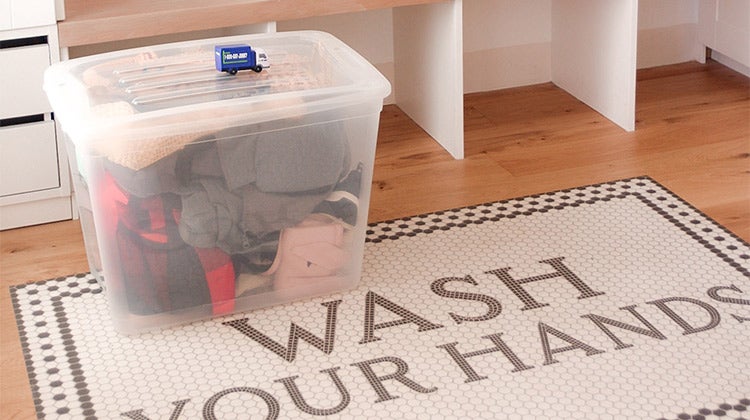 We make junk disappear.
Image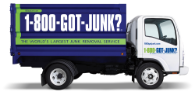 No obligation, in person quotes.
Quick and easy onsite payment.
No hidden fees.
Responsible disposal.