What to do with your old washer and dryer
Image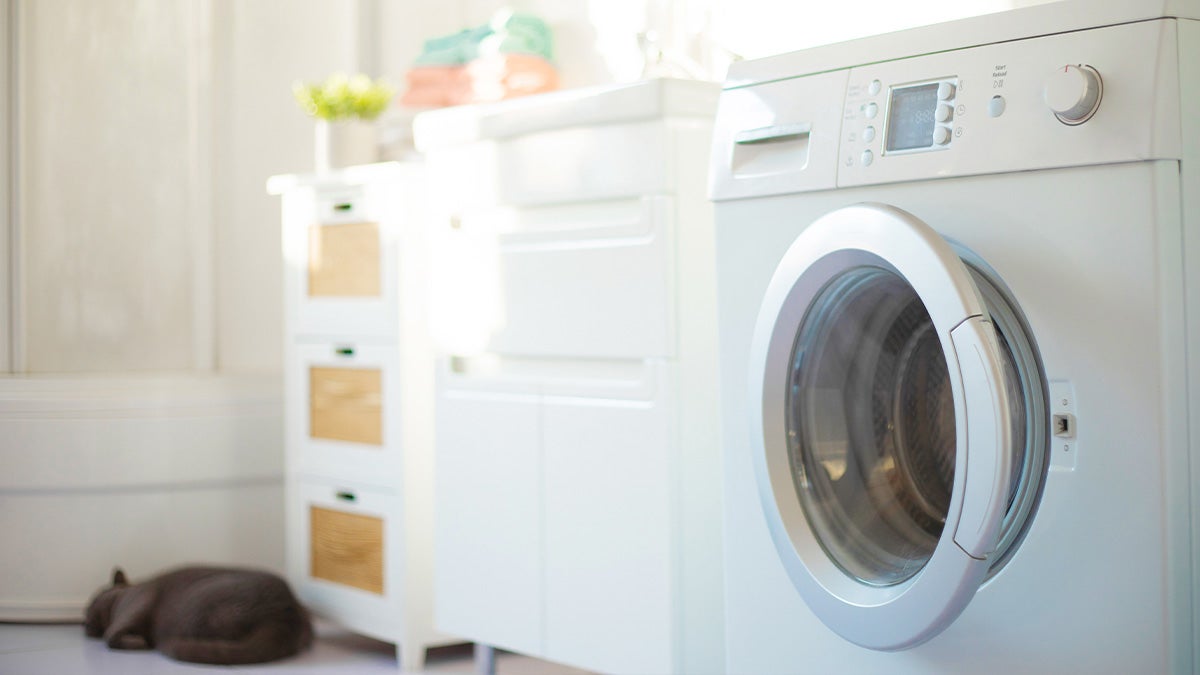 When it's time to upgrade your washer and dryer, whether because they're outdated or don't work anymore, it's time to dispose of your old units. 
Getting rid of these old appliances means more than just tossing them out of the house. Responsible disposal of a washing machine and dryer is an important consideration. That means minimizing environmental impact and ensuring proper waste management.
Here are a few ideas on how to recycle or dispose of your old washer and dryer in a responsible manner.
Recycling your washer and dryer
Recycling is an eco-friendly option that promotes sustainability by reusing materials and reducing waste. When it comes to washers and dryers, recycling typically involves extracting their valuable components and recycling their remaining metal parts. 
Here's how you can recycle your old appliances:
Local recycling centers
Look for local recycling centers that accept large appliances. They often have specific procedures for accepting washers and dryers. Contact them to inquire about drop-off locations, any fees involved, and whether they offer pickup services.
Also, check for e-waste recyclers. Besides the scrap metal of the drum and outside cabinet, modern appliances contain many electronic parts and cables, which need to be recycled properly.
Manufacturer programs
Manufacturers have started their own recycling programs, hauling away their old appliances and sometimes offering discounts for new purchases.
Among the manufacturers with recycling programs included Bosch, LG, and Whirlpool. Contact your appliance manufacturer to find out details.
Municipal programs
Most cities prohibit disposing of old household appliances by leaving them on the curb beside trash bins. Doing so can incur a significant fine.
Instead, find out if your city has a collection program for large appliances. Research to see if they have designated pick-up days or special collection centers. Ensure that you follow any necessary preparation steps, such as removing doors or securing loose parts.
Image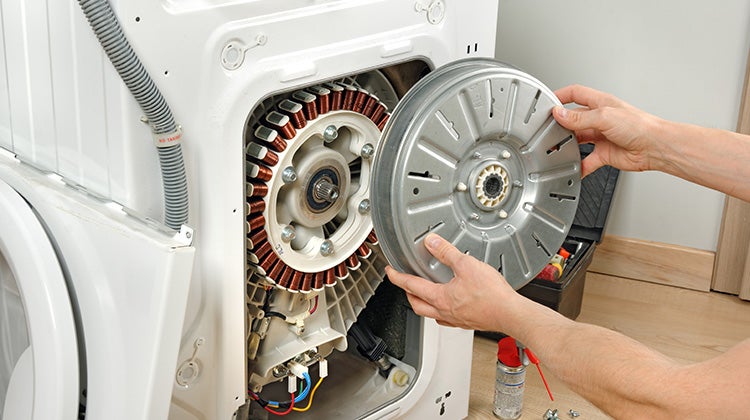 Retailer recycling programs
Many appliance retailers have take-back or recycling programs. Check to see whether the company you purchased your old appliances from offers such services. They may collect your old washer and dryer when delivering the new ones or provide drop-off points for recycling.
If you're purchasing new appliances from a retailer, see if they'll offer free or low-fee removal of the old units. Best Buy, Home Depot, and Costco may offer this service to you.
Donating and reusing your washer and dryer
If your old washer and dryer are still functional and in decent condition, consider donating them. Many organizations and individuals may benefit from receiving these appliances. 
Here are a couple of ways to donate:
Nonprofit organizations
Reach out to local charities, shelters, or community centers to inquire if they accept appliance donations. These organizations, such as the Salvation Army and Goodwill, often appreciate functional washers and dryers that can be used by individuals or families in need.
Online platforms and classifieds
Websites like Freecycle, Facebook Marketplace, Craigslist, or local community groups on social media platforms allow you to connect with individuals who may be interested in your old appliances. Make sure to accurately describe the condition of the items and arrange for safe and convenient pickup.
Junking and disposing of your washer and dryer
If your washer and dryer are beyond repair or reuse, the last resort may be to junk them. However, it's important to dispose of them responsibly to minimize environmental impact. 
Here's what you can do:
Professional appliance removal services
Look for professional junk removal services that specialize in handling large appliances. They will ensure proper disposal, recycling, or environmentally friendly disposal methods, adhering to local regulations.
1-800-GOT-JUNK removes appliances of all sizes and conditions. Find out more about what we can remove for you.
Scrap metal recyclers
Metal recyclers can salvage the valuable metal components from your washer and dryer. Contact local scrap metal yards to inquire if they accept large appliances and follow their guidelines for drop-off or pickup.
Image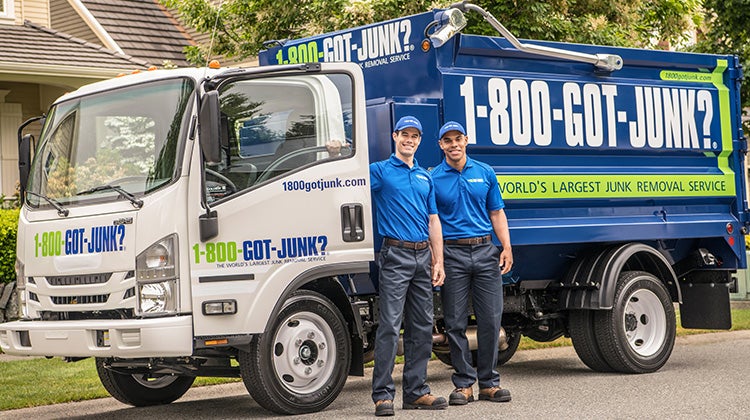 Make your old washer and dryer disappear with 1-800-GOT-JUNK?
When it's time to bid farewell to your old washer and dryer, choosing the right disposal method is crucial. Prioritize recycling and donation options to promote sustainability and support those in need. Explore local resources, manufacturer programs, and recycling centers to find the best solution that aligns with your goals and values.

If you need help getting rid of your large appliances, contact your local 1-800-GOT-JUNK? franchise for a free, no-obligation quote.
Move on from your old appliances today!
We make junk disappear.
Image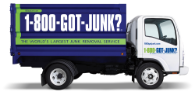 No obligation, in person quotes.
Quick and easy onsite payment.
No hidden fees.
Responsible disposal.