Help your clients declutter before selling their home
You know that a clutter-free home will sell faster. Help your clients get their homes ready to go by giving them this great discount on junk removal. They'll love how easy it is to get rid of all that unwanted junk - just point and junk disappear.
Receive $50 off junk removal with promo code: NAR50
Some locations are not serviced. Check to see if we're in your area by entering your postal code in our online booking engine. Minimum purchase required.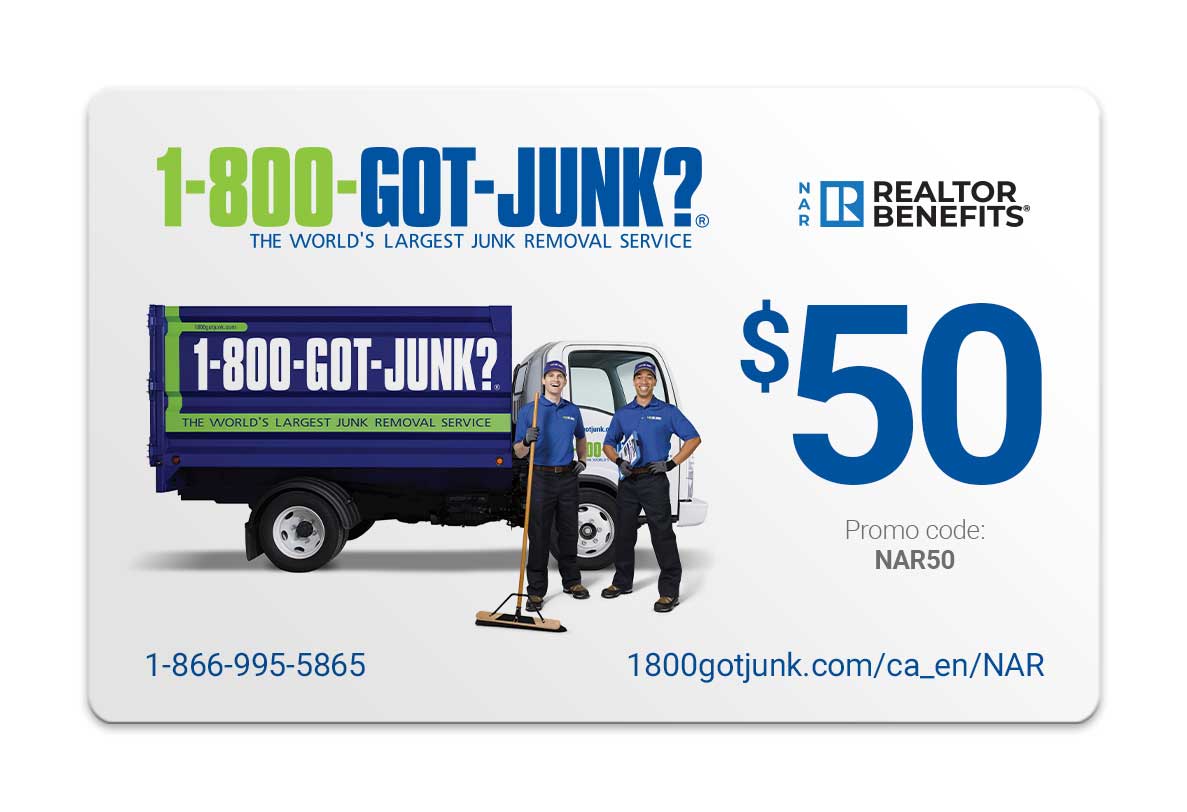 Franchise volume rates are subject to change at the discretion of 1-800-GOT-JUNK?. Cannot be used on single item or minimum charge pickups. This offer cannot be combined with any other 1-800-GOT-JUNK? offers and is not redeemable for cash. Limit one per customer per pickup. Not valid on promotional items.
1-800-GOT-JUNK?, not National Association of Realtors, is responsible for the terms and conditions applicable to this offer. Please direct all questions regarding this offer to 1-800-GOT-JUNK? at realtor@1800gotjunk.com.