Our top 10 wackiest weird junk finds of 2022
Image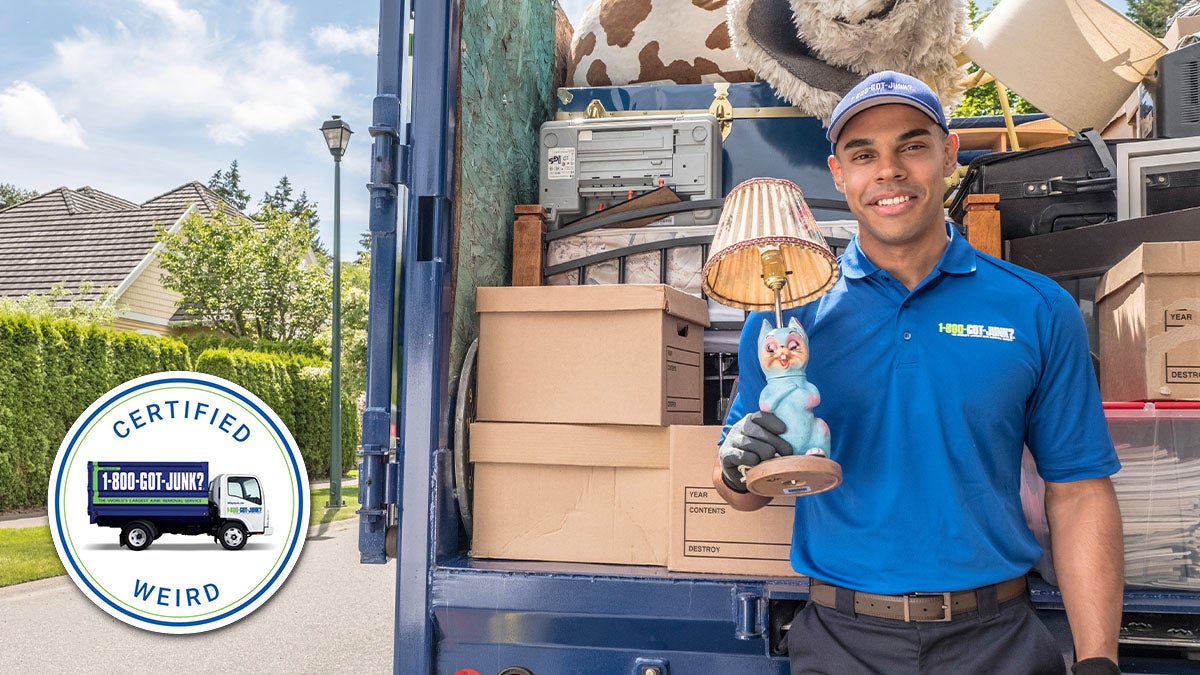 In what feels like the blink of an eye, another year has come and gone! While 2022 has been full of excitement, our favourite memories are on the wonderfully weird items we've hauled away. Whether it's a mountain of surfboards or a musically-inspired wine rack, our friendly, professional teams can handle almost anything. Here's our 2022 roundup of the top 10 wackiest weird junk items our teams have hauled away!
Countdown of the Top 10 Weird Junk List 2022
10. Old Pinball Machines
Our 1-800-GOT-JUNK? Boise team was happy to help their local Pinball Museum with junk removal, and found these great finds. Someone was in a rush to get rid of these, so we jumped into hurry-up mode. Luckily, we happen to be real wizards when it comes to getting rid of pinball machines!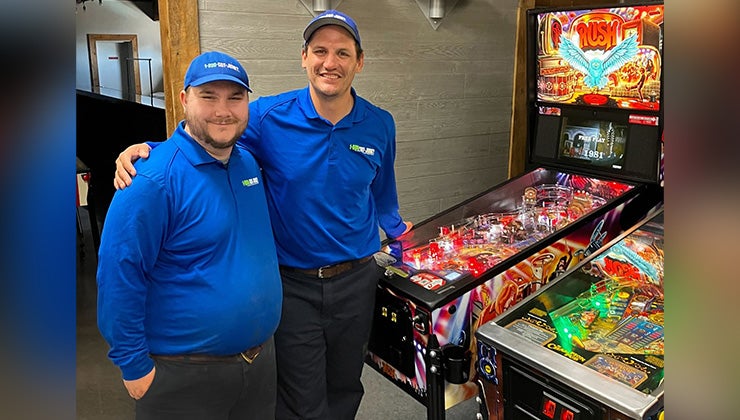 9. Pile of Surfboards
Let's get straight to the point (break). When you live to get radical, you go through a lot of surfboards! The 1-800-GOT-JUNK? Oahu team was happy to drop in and tackle this gnarly pile of old surfboards. Cowabunga, dudes!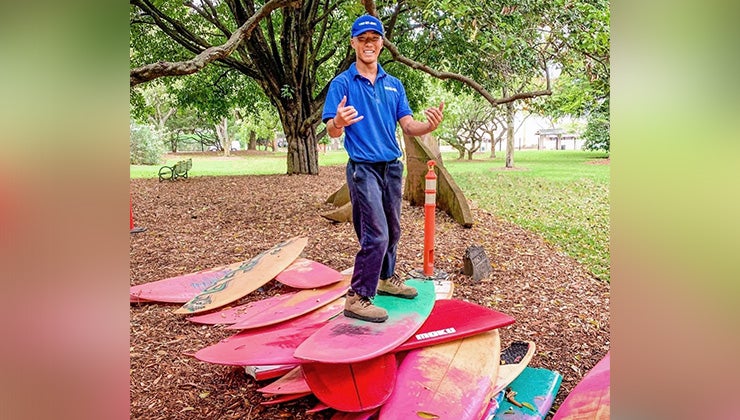 8. Giant Teddy Bear
When our 1-800-GOT-JUNK? Edmonton team saw that someone wanted to get rid of this guy, they could bear-ly believe it! But before they got to work loading it into the truck, the friendly truck team members obviously had to paw-se to take a quick picture. As the kids say, we did it for the teddy gram!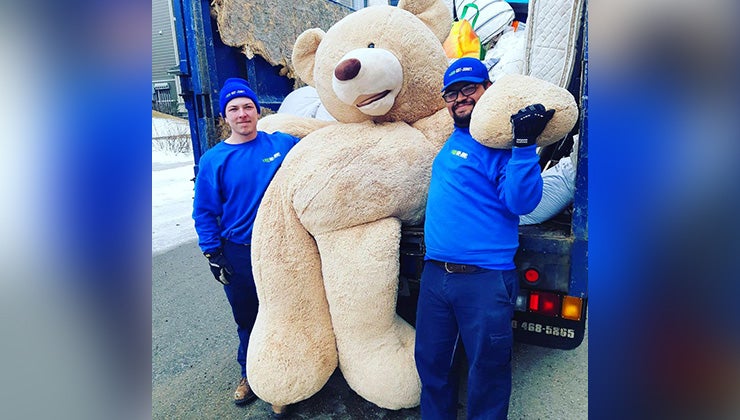 7. One Car Door
It isn't everyday that you spot a car door on the road… without the rest of the car! Our 1-800-GOT-JUNK? Oahu team had fun posing with this wacky junk, and reminding their customers that not only are we the largest junk removal company in the world, but that we'll always get the car door for you.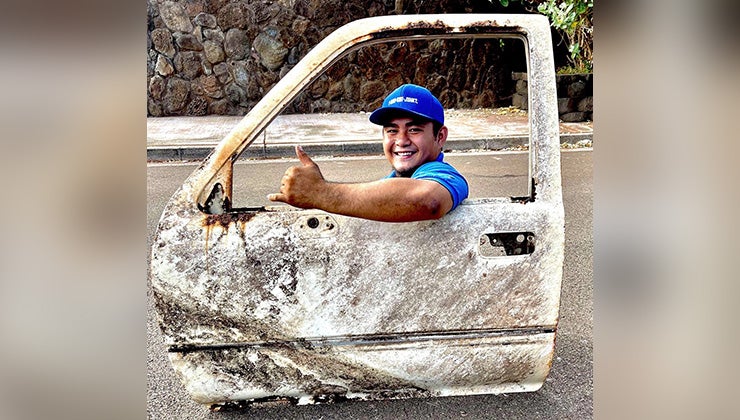 6. Vintage Toy Horse
This vintage rocking horse found by our 1-800-GOT-JUNK? Ottawa franchise inspired us to write a little song:
Yeah, we're gonna take this horse from the old town road
We're gonna haul 'til we can't no more
We got a toy horse in the back
Safety latch attached
Baseball hat is matte
Got the boots that's brown to match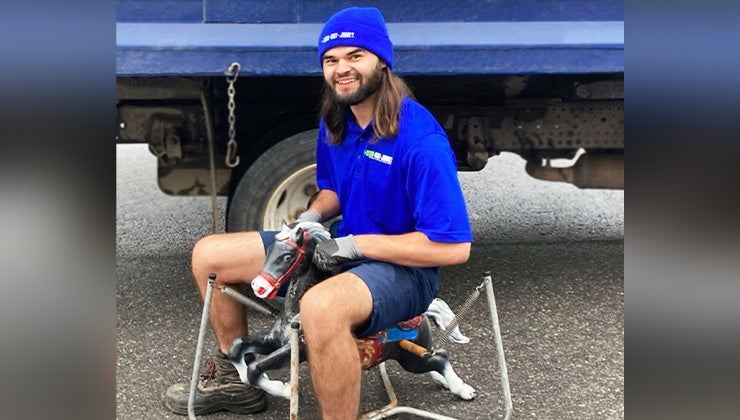 5. Lifesize Wall-E
Our 1-800-GOT-JUNK? Perth team were looking for new hires, and happened to find the second-best junk remover in the galaxy (next to us, of course)! Meet our newest recruit, WALL-E. He's kind of a pro at picking up junk, so he'll fit right in!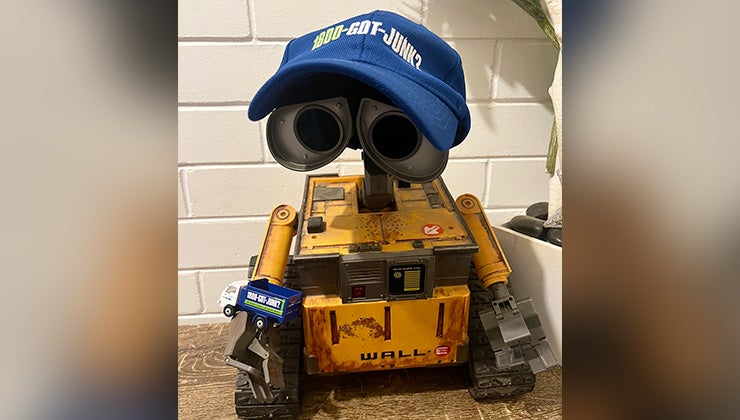 4. Violin Wine Rack
Someone needed our help to get rid of this violin wine rack, because it was baroque. Of course, our 1-800-GOT-JUNK? Calgary team immediately agreed to help, no strings attached!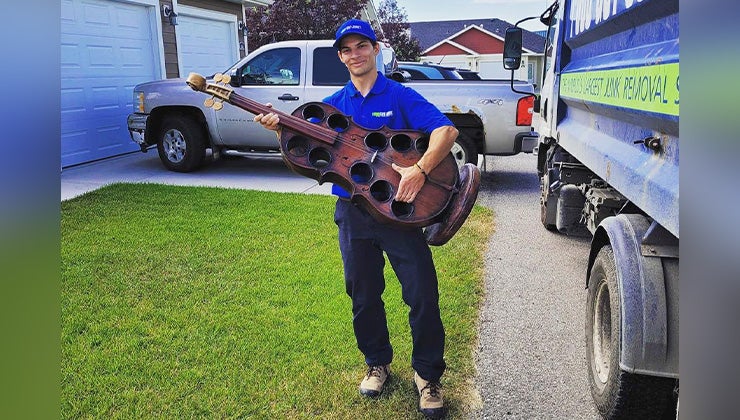 3. Giant Mouth Art
The tooth fairy would definitely require back up for this one! Luckily, our teams are equipped to handle just about anything. Our 1-800-GOT-JUNK? Greater Los Angeles team was happy to help remove this item, after having a little bit of fun posing with it!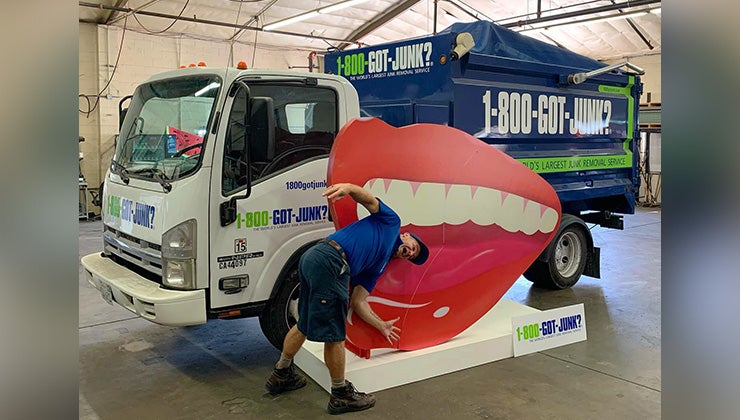 2. Elephant Statue
It always gets to a point where you can't keep ignoring the elephant in the room. That's when it's time to give us a call! Our 1-800-GOT-JUNK? Saskatoon team was happy to help get this elephant statue out of the way for a very grateful customer.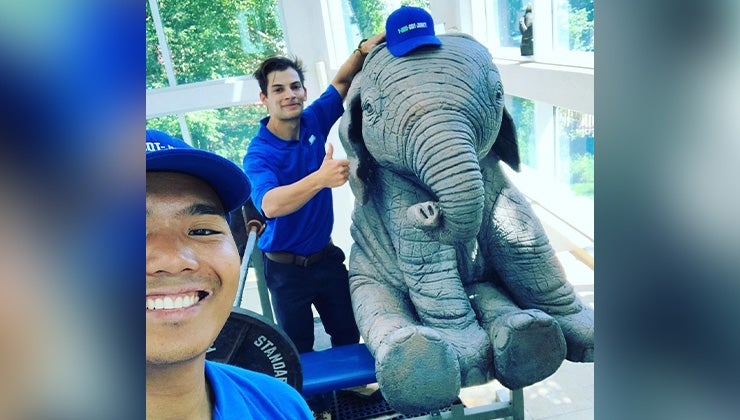 1. Mascot Head
Finally, our wackiest and weirdest junk item of 2022, courtesy of our 1-800-GOT-JUNK? Edmonton team. Some might say, "It's the pearl earrings for us! It's giving Squid Game. It's giving 'please get this out of here immediately'!" Let's just hope our team didn't find any marbles or dalgona cookies while they were there!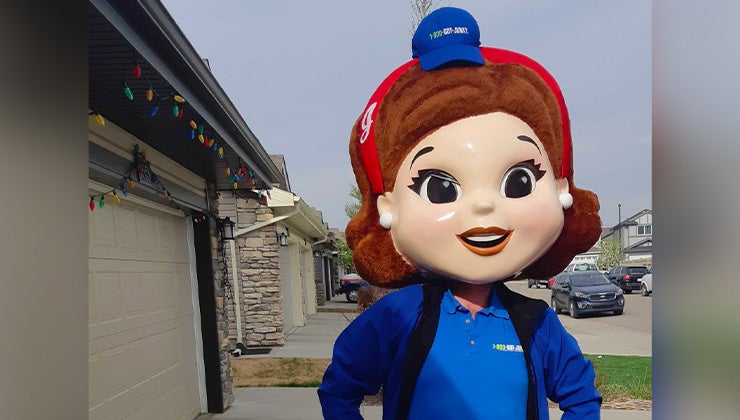 With that final item, it's a wrap on our top 10 wackiest and weirdest junk finds for 2022. If you've got some weird junk sitting around, or just the regular kind, 1-800-GOT-JUNK? is happy to help with all your junk removal needs!
If you have some weird junk you need to get rid of, what are you waiting for?
We make junk disappear.
Image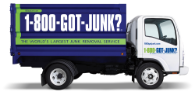 No obligation, in person quotes.
Quick and easy onsite payment.
No hidden fees.
Responsible disposal.