Image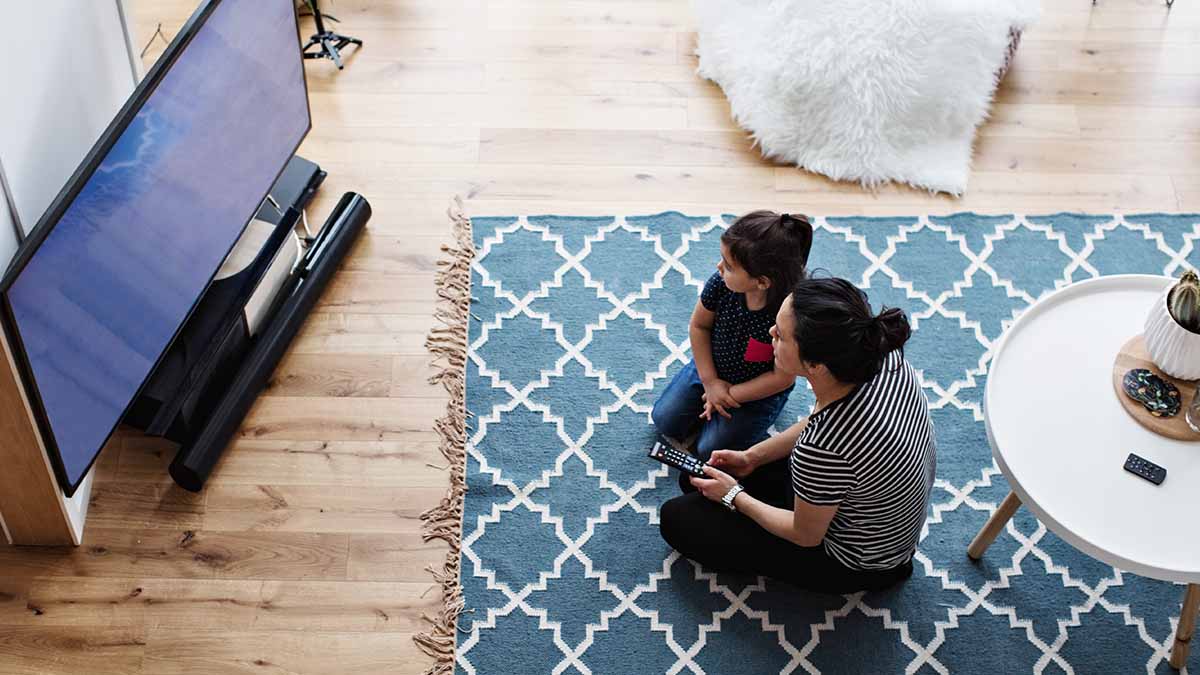 With better resolution, better sound, and better features, such as built-in streaming and voice controls, today's televisions are constantly advancing. If you've pulled the trigger on a new TV, you may need to get rid of the old one you are replacing. However, disposing of an outdated TV can be difficult because of their awkward size and weight and hazardous materials. 
Some estimates say Americans throw out more than 20 million televisions and almost 7 tons of electronic waste (e-waste) yearly, according to Earth911. Besides TVs, this includes other electronic products such as old cell phones, computers, tablets, copiers, fax machines, and the like. To minimize the dangers to the environment, there are a few ways you can get rid of an old television responsibly, from donating to having it hauled away safely. 
The 1-800-GOT-JUNK? experts team has put together a guide to help you figure out what you should know about disposing of unwanted electronics and the exciting world of electronics recycling:
The dangers of throwing out TVs and other electronic waste
Recycling of TVs and other e-waste is required by law in 25 U.S. states and the District of Columbia while some other states ban tossing TVs into landfills entirely. Older TVs with cathode ray tubes (CRTs) can actually be dangerous to throw into a landfill since they can contain 4 to 8 pounds of lead each, which can leach into a water supply. TVs also contain heavy metals like mercury and cadmium, along with plastic and other toxic materials that can be dangerous if not disposed of properly. Even newer LCD, OLED, and plasma TVs can contain harmful substances.
Unfortunately, not much of this e-waste is recycled. According to the California Department of Toxic Substances Control, only 15% of e-waste is recycled each year. Learn more about your carbon footprint and use these ideas to help recycle and reuse your old TVs so they don't become a hazard.
Image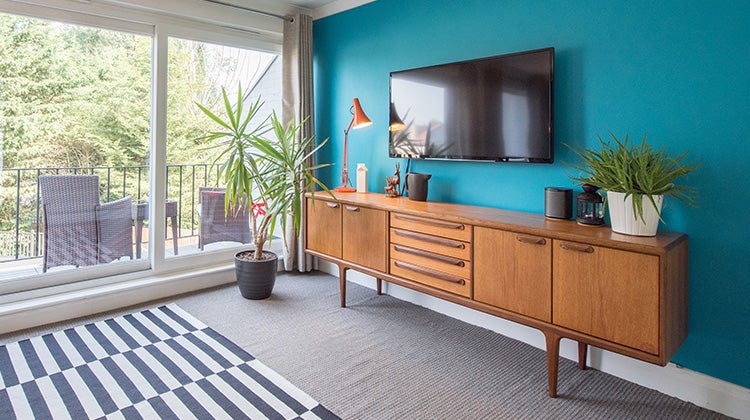 TV disposal options
Once you've decided to update your television, it's time to figure out what to do with your old one. There are many different ways to properly dispose of your old TV. Here are five possible options on how to get rid of your TV.
1. Prepare to sell your TV
If it's time to give up your old TV, there are a few steps you should take first. If you have a smart TV, treat it just as you would a computer:
Log out of your streaming accounts. If you sell or give your TV to someone without doing so, they might be able to log into your accounts and stream on your dime.

Perform a factory reset. Find this option in your TV's menu. This will wipe out any passwords or personal information, such as bank account numbers, that you've used while logged into the TV. This is always a good idea for any of your electronics when you're ready to get rid of them.
Now you're ready to sell it! Keep in mind your time and effort when considering selling. There isn't much of a sales market for used TVs because new ones are so comparatively inexpensive. However, someone looking for a second TV may be interested. One possible resell market is to retro gamers, who are often looking for CRT TVs to play their old games, especially since some can only be played on these retro TVs. Since CRTs are harder to find, they might be worth something to an interested gamer.
To find out whether your old CRT TV is worth something to someone, check out its inputs in the back. If it has component inputs (red, green, blue, plus two for audio) or S-Video inputs, it's useful to gamers. At the very least, it should at least have composite inputs (yellow, plus red and white for audio). Without those inputs, it won't be worthwhile to a gamer.
2. Donate an Old TV
Many local charities accept working TVs. Also consider a school or public library that might be in need. You can also check thrift stores and charities for their own want lists and donation guidelines. Goodwill, Salvation Army, and other thrift stores may offer pickup service, which is helpful for heavy or awkward televisions.
3. Give away the TV
In some cases, somebody might be interested in picking up your used TV! Use social media, Facebook, or connect with your friends and family. If you can't transport the TV yourself, make sure to specify that the recipient must pick it up someplace convenient for you.
Here are some examples of websites you can use to give away your old television: 
4. Return a Television
Some manufacturers take old TVs back to recycle or refurbish. Contact your TV's maker to find out if they participate in this service, or use this chart from the Environmental Protection Agency to find out more information.
5. Recycle your TV
Check for television recycling programs and e-waste facilities in your area where you can drop off TVs and other electronics. They may also offer a pickup service. If there isn't an e-waste facility nearby, check neighboring cities and counties and find out if they accept items from non-residents. 
Find out more about recycling and other ways to reduce your carbon footprint. 
6. Take it to an e-waste day
If there's not an e-waste facility in your area, there may be specific days in the year when residents can drop off TVs and other old items at police stations, fire stations, libraries, or other locations for recycling. Check with your local government's website for information.
7. Hire a junk removal service
Calling a company that specializes in recycling and disposal can be the easiest and most environmentally friendly option. These companies will pick up the appliance from your home, ensure that it is disposed of properly, and often recycle the materials. 
1-800-GOT-JUNK? will take almost any type of old TV according to this list. We'll then do our best to recycle it for you, responsibly and safely. For all e-waste picked up by 1-800-GOT-JUNK? that is capable of being recycled, reused, or reduced, we do our best to take it to the proper processing facilities, at no extra cost to you. 
Image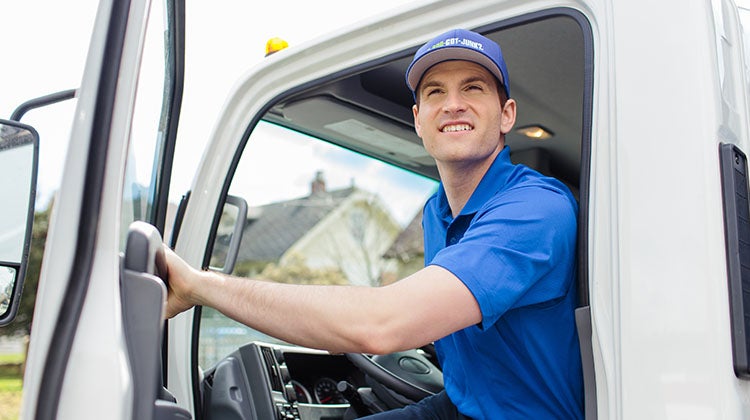 Dispose of your old TV with 1-800-GOT-JUNK?
1-800-GOT-JUNK? will make TV and e-waste recycling easy and safe. Leave the job to the professionals and take a look at our TV removal services. You can also contact us directly for a free, no-obligation quote. 
If you are concerned about the cost of removing your unwanted items, 1-800-GOT-JUNK? will do a free no-obligation estimate. For more detailed information about costs to you, visit our pricing page to learn more!
Are you ready to get rid of that old TV?
We make junk disappear.
Image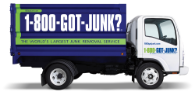 No obligation, in person quotes.
Quick and easy onsite payment.
No hidden fees.
Responsible disposal.