How to dispose of a mattress
Image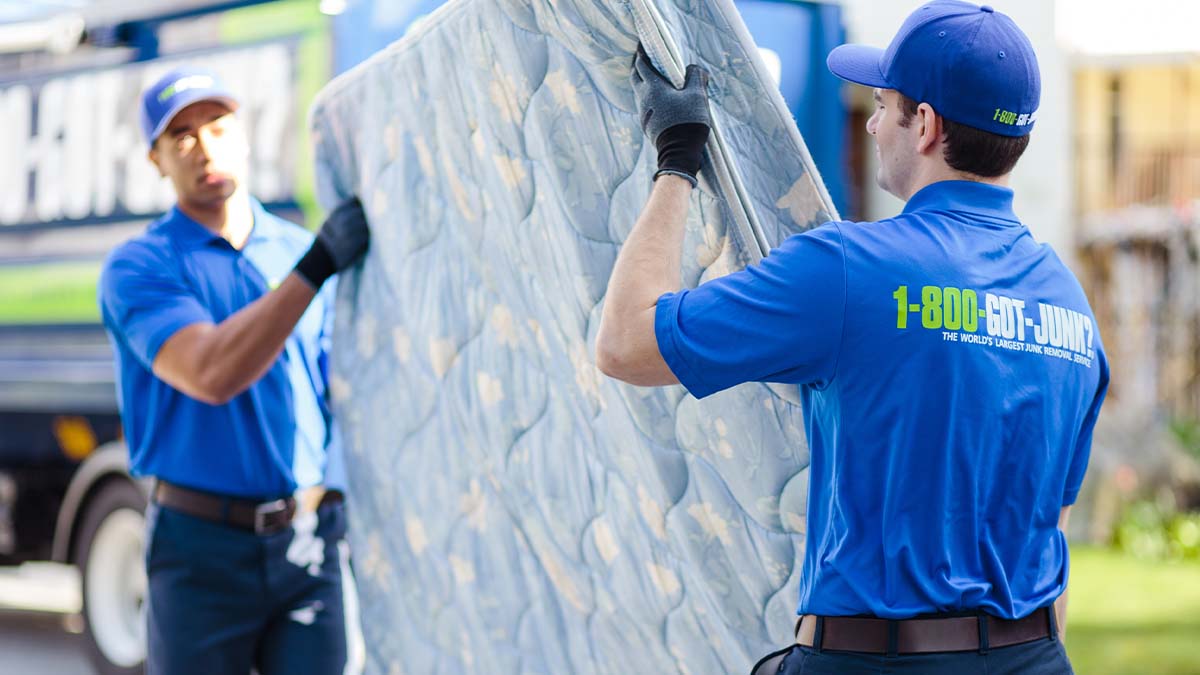 One of the most important factors when considering health, well-being, and general happiness, is a good night's sleep! While there are many factors that go into restful sleep, one of the easiest things to control is having a comfortable mattress to dive into every night. However, it can be difficult to know how to get rid of a mattress when replacing your old one. Mattresses are big, bulky, and have little structure, making the disposal of one a frustrating experience. 1-800-GOT-JUNK? is happy to help make that process as easy as possible, from letting you know when to dispose of a mattress, where to take old mattresses, and of course, handling all the hauling for you!
How to dispose of a mattress in an easy and responsible way
When it's time to replace your mattress for any possible reason, what do you do with your old mattress? Once you need to get rid of a mattress from your home, there are many different avenues available to you.
Here are a few options to dispose of a mattress in an easy and responsible way:
How do you know that it's time to get rid of your old mattress?
There can be many different reasons to get rid of a mattress! Perhaps you are upgrading to a larger size for your child, who is getting taller and taller by the day, or maybe you need a firmer mattress in order to support your back and have a better sleep. Sometimes, your favorite mattress may just reach the end of its life cycle, and need to be replaced to continue providing the best sleep support. According to Sleep Foundation, different types of mattresses have a different life cycle. While in general, you need to replace your mattress once every 7-8 years, it can depend on a lot of factors, including wear and tear, bed bug infestation, other damages, and as mentioned, the type of mattress.
Average mattress life cycles:
Foam - 6-7 years

Innerspring - 5.5 - 6.5 years

Hybrid - 6.5 - 7.5 years

Latex - 7.5 - 8.5 years

Airbed / Waterbed - 5 - 6 years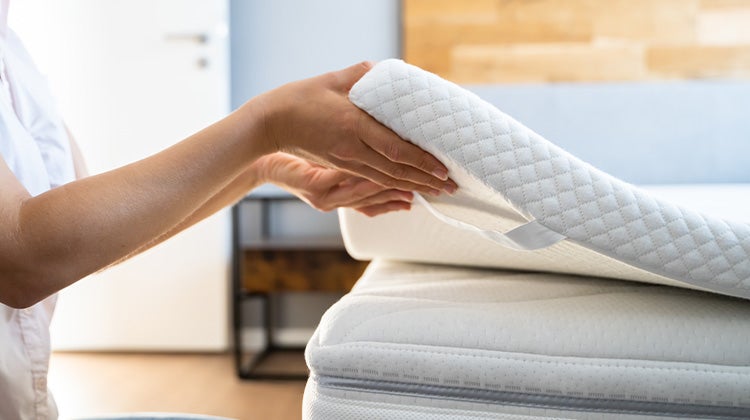 Sell your mattress on classified websites
If you're replacing your mattress early into its life cycle for a variety of reasons, it may be in excellent enough condition to consider selling it. Before selling, make sure to thoroughly check the mattress to see if there are stains, tears, odors, or structural problems. It's good practice to consider, "Would I be willing to buy this mattress?". There are many different online options for selling items nowadays, from social media networks like Facebook Marketplace, to popular classified websites like Craigslist. As with selling most items through online forums, it can be time consuming to post your ad, answer questions, and meet with a buyer. If you're in a time crunch and need it gone as soon as possible, 1-800-GOT-JUNK? is happy to help remove your old mattress, donating and recycling when possible, and save your time and energy.
Donate your mattress to local charities and shelters
Mattresses in good condition can also be donated to charities in some cases. There are many factors that play a role in donating mattresses, especially in regards to the quality of the mattress and the need for mattresses at local charities. Similar to selling, make sure to verify the quality of your mattress before offering it to someone else. Next, look into local charities or donation centers in your area. Sleep Foundation mentions a few different charity organizations that can occasionally accept mattress donations, with some places even offering home pick-up. Not all donation centers accept mattresses though, often due to space limitations or concerns around pests, so make sure you look into what options are available in your local area.
Check for mattress recycling centers in your city
Sometimes mattresses have reached the end of their lifecycle, and aren't able to be re-used again by others. In those cases, one option is to consider recycling your mattress. Around 80 to 90 percent of most mattresses can be broken down and recycled, but similar to donating, this can vary a lot depending on the options in your local area. Some municipalities have specific restrictions around mattress recycling, while others require a recycling fee. In some areas, you can have your mattress picked up by the city on specific days of the year, while in others, you may need to break down your mattress yourself to bring to various recycling centers. The easiest way to figure out what options are available, is to call 1-800-GOT-JUNK? to handle all this work for you. We do our best to donate the donatables, and recycle the recyclables, so all you have to do is point and let our friendly teams handle the rest!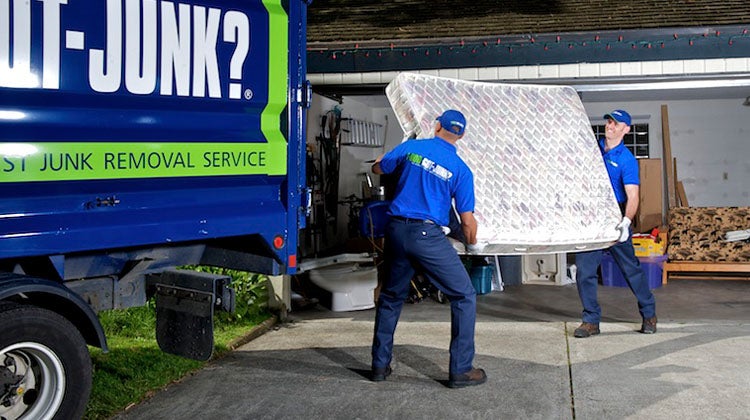 Check with your mattress vendor to pick up your old mattress
If you are purchasing a new mattress from a vendor, sometimes they will be able to remove your old mattress while delivering your new one. This can vary depending on where you're purchasing from, and they may have additional fees or conditions for this service. For example, in California, your retailer is required to take your old mattress back when they deliver a new one to you, as long as it's in acceptable condition (similar to selling and donating). Consider inquiring on what disposal options are available from your mattress retailer, as then you can possibly get rid of your old mattress as soon as your new one arrives. 
Do a giveaway for your old mattress and other unwanted items
Similar to donating, offer to give your old mattress to friends, family, or neighbors through ever-growing giveaway groups. Groups such as the Freecycle Network and Buy Nothing Groups provide the opportunity for locals to exchange items freely through gifting and giveaways. As always, it is important to consider the condition of your mattress before giving it away to someone else. As a rule of thumb, make sure to put yourself in someone's else's shoes, and whether or not you would want to receive your mattress. If you know there are stains, squeaky springs, or it has passed its life cycle, it may be best to dispose of it through other means.
Contact your local junk removal company
The most hassle free option to dispose of your old mattress, is to call 1-800-GOT-JUNK?. Our teams are experts in mattress removal, hauling over 48,900 mattresses in 2022 alone! We work with various local charities and recycling centers, to ensure that your mattress is disposed of in an environmentally friendly manner where possible. We take care of all of the work for you, so your mattress can be gone right away and disposed of properly. Depending on your location, our team may be even able to help with difficult to remove mattresses, such as ones that have needed to be treated for bed bugs. We're happy to help and take the stress away, so you can focus on getting a good night's sleep!
Are you ready to clear out space for rest and relaxation?
We make junk disappear.
Image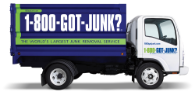 No obligation, in person quotes.
Quick and easy onsite payment.
No hidden fees.
Responsible disposal.