11 easy interior design tips to create your dream space
Image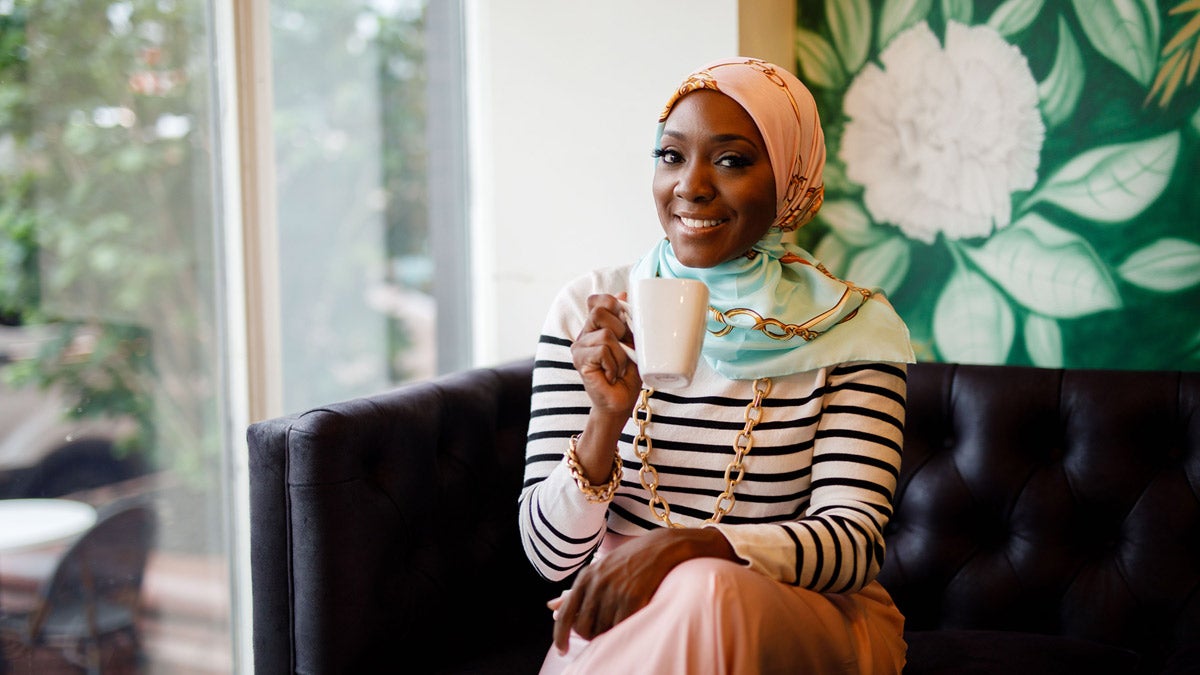 The desire to create a dream space is so important to many of us. For homeowners and renters alike, it can be so vital to create the space of your dreams right at home. I believe that everyone deserves to love the space they live in and that your dream space can be achieved with virtually any budget. To help you achieve an amazing dream space that's unique to you, I've partnered with 1-800-GOT-JUNK? to share some of the key tips I've learned as an interior designer. 
Although a dream space may look different for everyone, regardless of the design style of the space, dream spaces usually have two things in common, they evoke joy and comfort. Design is just as much about how a space looks, as it is about how a space makes you feel and the emotions it evokes. A thoughtfully designed space can help enhance those welcoming feelings of safety and warmth that everyone loves to come home to. 
While you may think a complete overhaul is required to create the space of your dreams, you'd be surprised how a little creativity, ingenuity and small changes can make a big impact on your space. 
11 home design tips and tricks
Here are 11 tried and true interior design tips to get you on track to creating your own functional, comfortable, cohesive and stylish dream space right at home.
1. Start with a clean and organized space
It's amazing the difference a clean, clutter-free space can make! A cluttered space is both mentally and physically constricting so the first step to decorating a room should be decluttering. Clearing the clutter can free up the mind to recharge, refresh, rest and dream. 
Start by assessing what you have compared to what you actually need, and then purge the rest. If you need help getting rid of your items, call a full-service junk removal company like 1-800-GOT-JUNK? to haul your unwanted items away for you. Once you've purged your space, organize what remains in stylish containers as a way to sort items and keep clutter at bay. 
Image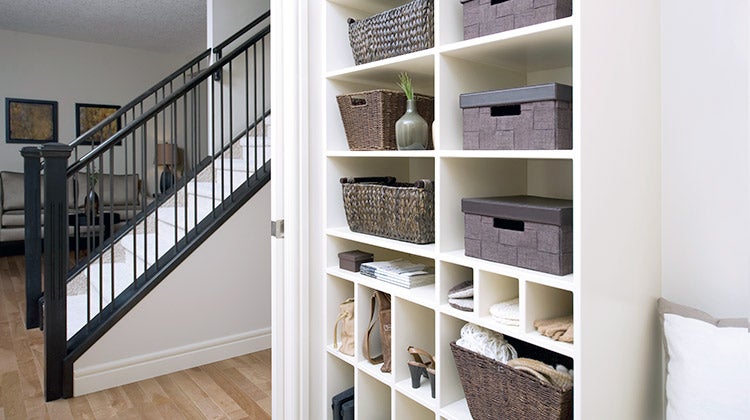 2. Find your style by gathering ideas
Find inspiration through design magazines, idea books, designer's websites, or even Pinterest. Once you've found a few spaces you love, look closely at the photos to determine if there is a recurring theme.  Do most of the photos have bright colored textiles? Do the photos tend to all feature contemporary styled furniture?  Do they feature exotic places?  Do you spot a lot of mid-century accents? Find the commonality between the looks you have saved.  This is how you begin to narrow down what your design style is.
Image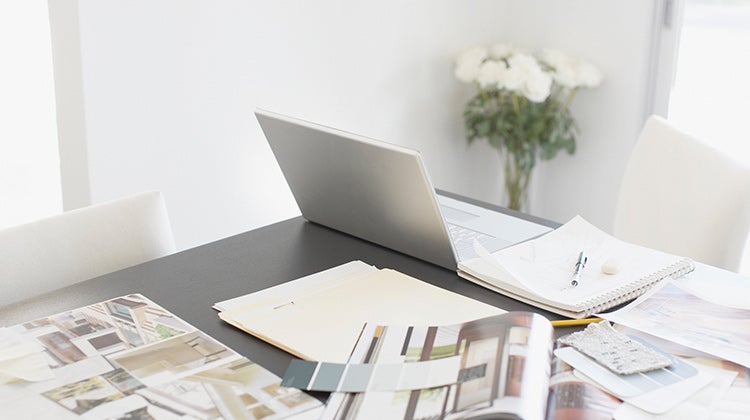 3. Decide on your vision for the space
Explore ideas on style to better pinpoint the look you want to achieve. As you gather ideas, ask yourself the following questions: What places or destinations inspire you?  If the sky's the limit and you can incorporate anything you want, what would your dream space look like? What do you want it to feel like? Use all of these questions as inspiration to build your vision of your ultimate dream space.
Image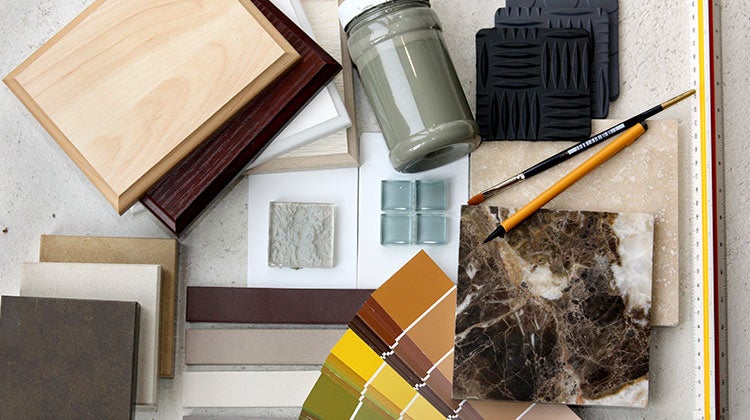 4. Plan your color palette
Studies have shown that color is just as important to setting the mood in a space as the furnishings are.  Here's a quick breakdown of the mood affecting properties of a few popular colors.  
Greens: reflects nature, elevates spirits and represents a fresh start, healing, hope and growth.

Blues: promotes tranquility and calm. 

Yellows: cheerful, inviting and promotes feelings of warmth. 

Reds: stimulates, excites and increases confidence. 
Choose wall colors based on the type of energy you want to feel when you walk into a room.
Image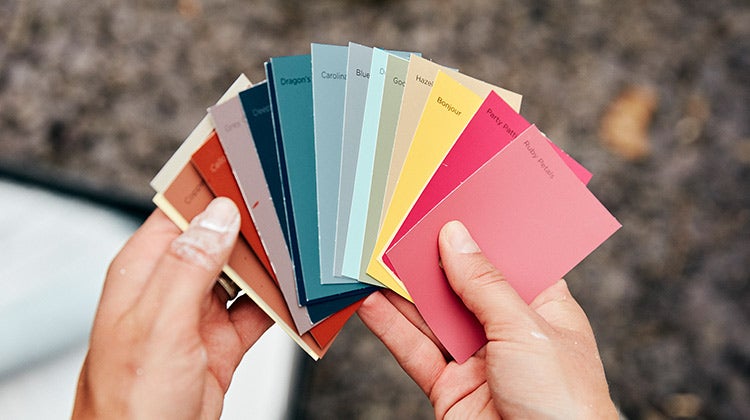 5. Make it uniquely you
It's important to infuse your own personality into every space of your home, especially your dream space.  This can be done by finding inspiration in your own personal story, hobbies, culture, heirlooms, or even places to which you've traveled or dream of traveling. Accenting your space with design elements that reflect those interests will add depth and authenticity to your space. 
Incorporating nods to your past or your future makes an inspiring design! For example, if you've enjoyed a trip to a beautiful beachfront property, incorporating tasteful coastal décor in your room's design would help achieve a look that is unique to your own interests and reminds you of an enjoyable time. Additionally, if you dream or read about trips to far off lands, you don't have to be a jetsetter or world traveler to create the look of your dreams at home. Bring the world right into your home by incorporating globally inspired décor accents, like colorful tile and rich textiles.  
Image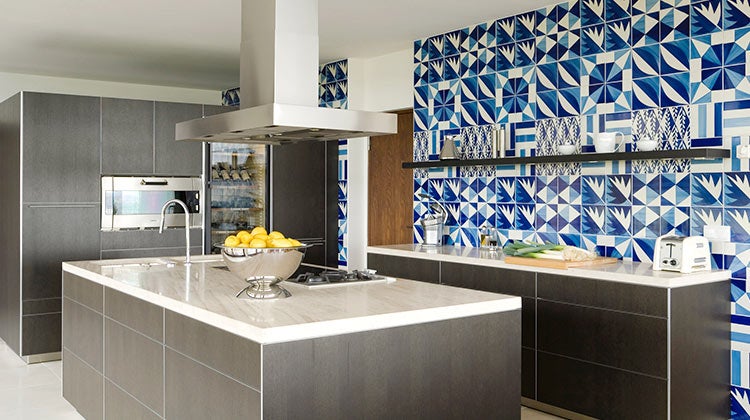 6. Maximize your wall space
By utilizing the vertical space in your home you can create a visual display that will make the space feel taller and add interest. You can do this by installing floor to ceiling bookcases, shelving for your hats or shoes, or a dramatic gallery wall of framed art.
Image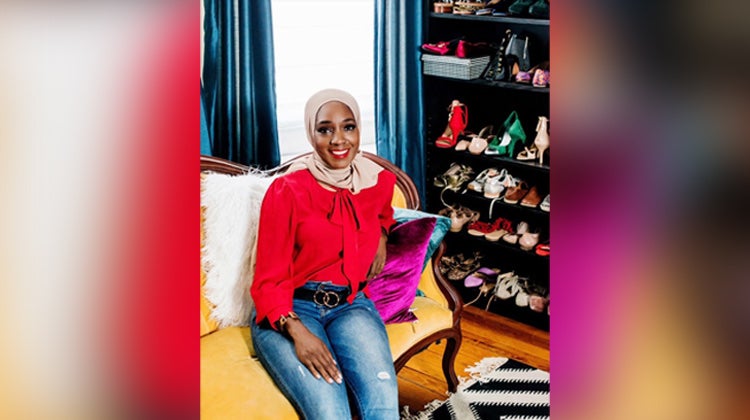 7. Mix it up, but keep it cohesive
With so much design inspiration on the market, it can be difficult to narrow down your style to just one aesthetic. The good news is you don't have to settle on just one style to create your dream space. To successfully mix design styles, designers typically employ the 80/20 rule. The 80/20 design rule means that 80% of the decor consists of the same style, while the other 20% is another style of your choice. 
For example, a well-mixed space could comprise 80% traditional design elements and 20% contemporary style elements.  To expertly mix design styles like a pro, first establish what the dominant design style in the space will be.  Once you've picked the dominant style, whether it be traditional, modern, mid-century or other, try to stick with that style throughout the majority of the space and add in a few elements from a different style aesthetic occasionally. A good example of this would be decorating a living room with traditional style furnishings but adding in contemporary patterned throw pillows and bold colored drapery which creates an interesting mix of two styles. 
Mixing design styles can be fun, but there is a thin line between pulling off a curated, collected look and ending up with a space that feels chaotic and cluttered.  Just remember the 80/20 rule as you're shopping for your furnishings and decorative accents and you'll be just fine.  
Image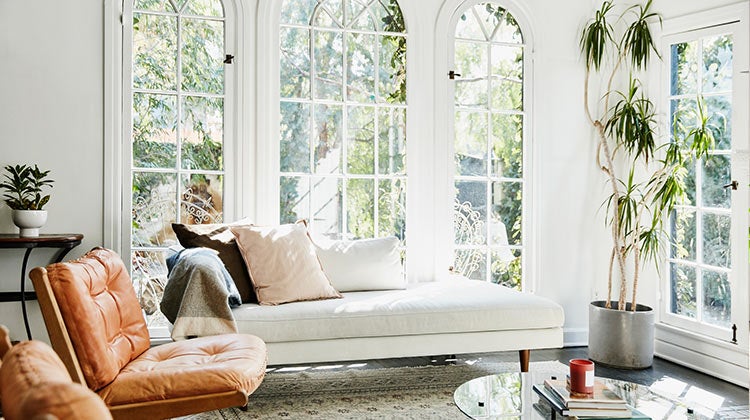 8. Have ample lighting
Take into consideration your lighting needs, the height of the room and whether or not the space gets natural lighting via the windows. Most rooms will need three sources of light:
General lighting, such as recessed lighting or a chandelier.

Task lighting, such as a reading lamp.

Accent lighting, such as a table lamp, picture light, or a wall sconce. 
Image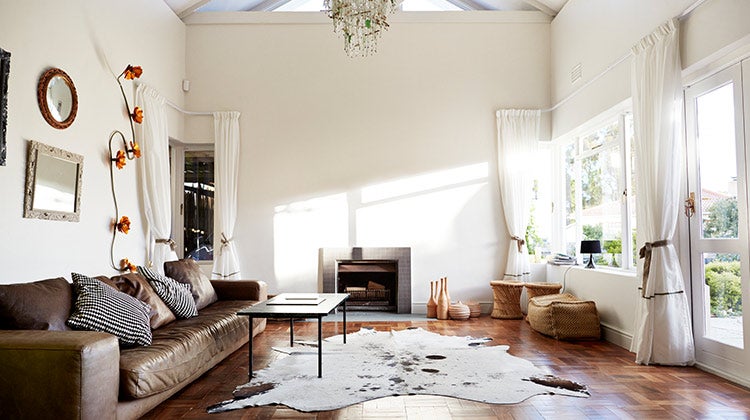 9. Don't forget the fifth wall
Ceilings are sometimes referred to as the "forgotten wall" or the fifth wall in a room. By applying patterned wallpaper or a fresh coat of paint in an interesting hue to the ceiling, you can draw the eye up in a space and provide a captivating view when you look up.
Image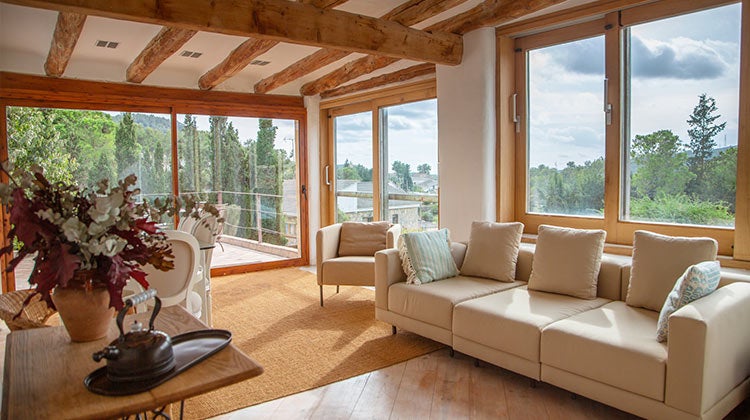 10. Let the space breathe
It's easy to get carried away when buying things you love, but be mindful not to overload on furniture. To avoid overcrowding, create a furniture floor plan that allows you to move freely through the space. You'll enjoy your home more and have a greater appreciation for the items if they are not crowded into the space. 
Image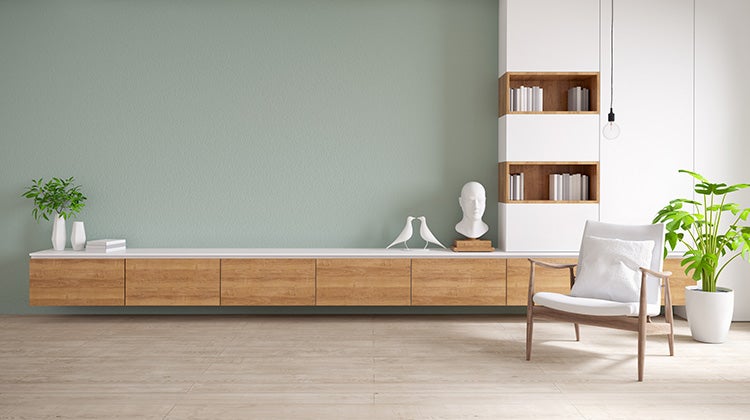 11. Incorporate functional pieces
We tend to focus on the pretty things when we think about what a dream space would be, but what good is a beautiful space if it isn't also functional? A dream space should  be functional and serve you in several ways, such as providing you with comfort, inspiration, and a liveable environment. You can achieve this by incorporating items that soothe and comfort you, such as candles, textured throws, plush pillows, or interesting books.

Additionally, be sure to consider what your current, as well as long term, storage needs are as you plan the space so you can incorporate enough storage options. For example, if you're an avid reader, create a reading nook that houses your current reads and also has the potential to store future books you'll acquire. Lastly, take your personal interests into consideration and bring in pieces that facilitate them. For example, If you love hosting dinners, make sure you have a large dining table. 
Image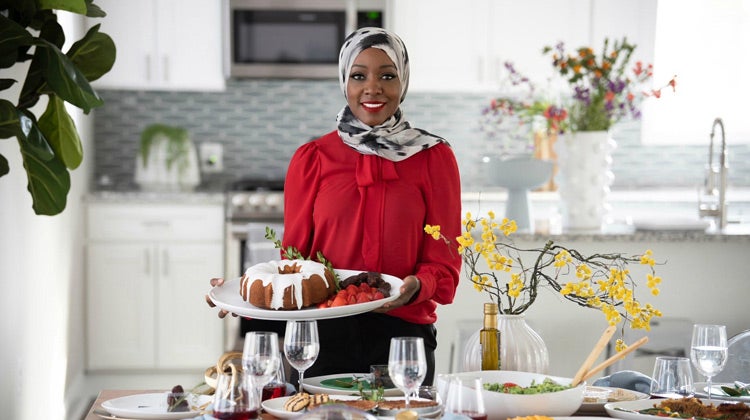 For even more interior design tips, check out Saudah Saleem Interiors! If you need to declutter, the friendly teams at 1-800-GOT-JUNK? can quickly and safely remove your unwanted items with their No Contact Junk Removal service so you can get started on designing your dream space!
If you're ready to tackle your own dream space transformation, what are you waiting for?
We make junk disappear.
Image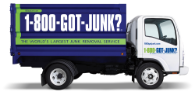 No obligation, in person quotes.
Quick and easy onsite payment.
No hidden fees.
Responsible disposal.