7 insanely brilliant home remodeling ideas
Image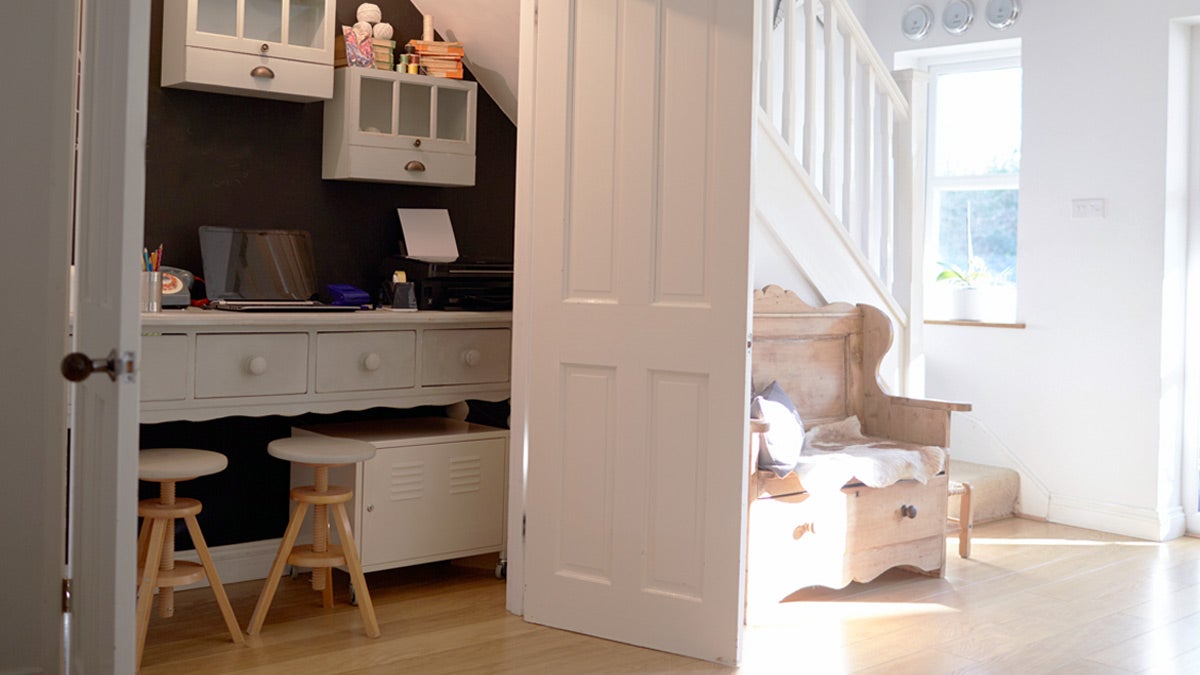 Who couldn't use a little more space at home? If you're still searching for ways to make better use of the space you have even after you've decluttered, a renovation project might be your next step. Renovations can include anything from simply repurposing an existing space to opening up new spaces, or even building onto your structure. Depending on the size and scale of your project, you may need to hire a contractor to help you plan and execute your project. 
Get house remodeling inspiration from these 7 transformations
Whether you're in a tiny apartment or a multi-story house, there are a ton of ways to open up more space in your home. If you need a little inspiration, check out some of these clever DIY home improvement ideas. Whether it's creating more room for storage, adding an extra bathroom, or creating a home workspace, these are sure to spark some fresh ideas for your home. 
1. Plant a vertical indoor herb garden
This idea is a must-have for at-home chefs. Fresh herbs are wonderful to always have on hand, but when it gets cold during the winter months your outdoor herb garden won't fare so well. Here's a smart way to keep your herb garden thriving all year round—bring it indoors! To make the most of your space, use an open wall to create a vertical herb garden. 
For a simple version, use a vintage wooden ladder to hang cool garden pots filled with herbs. You can also use picture hangers to hang small buckets as planters right on the wall. For a more elaborate indoor wall garden, you may want to hire a professional gardening company that specializes in hanging gardens to set it up properly. 
Image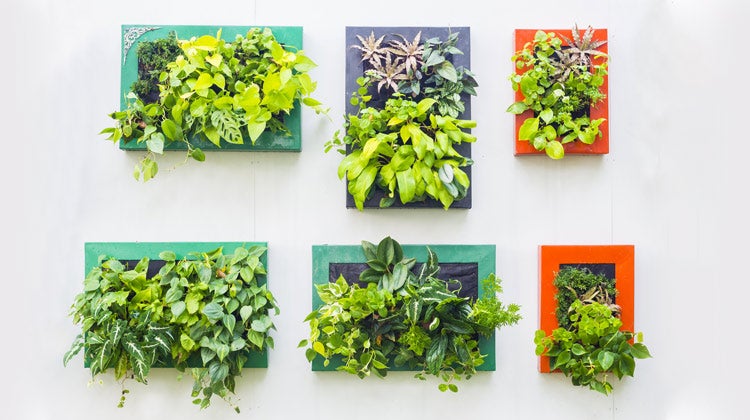 2. Add hidden under-stair storage
Looking to take advantage of every single last bit of space in your home? If you've got stairs in your home, you may have some usable space underneath them! There are many different ways to utilize this type of space. If you want to show off your items, you could install custom-fit bookshelves to display your books and small decor items. 
If you want more storage for things you don't want everyone to see, take that space and turn it into a closet! Open up the space and add some doors that blend into the wall for some smart secret storage for coats, out of season clothing or anything else you need room for!
Image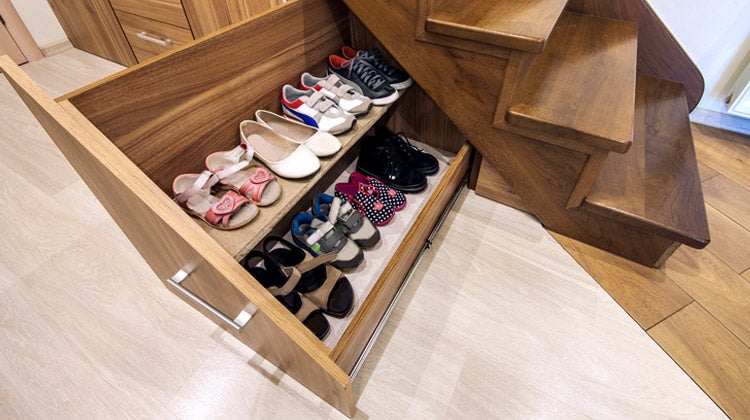 3. Create a reading nook
Looking for a spot to wind down? A bay window, a tiny alcove, a small closet, or even a spot under the stairs can easily become a cute and cozy little nook for reading or just relaxing. This transformation can be pretty easy and is a great way to expand your living space. Start with a comfy seat—if you have space, you can add a chair or small sofa. Or, you can create a built-in bench seat with a comfy cushion. Once your seat is ready, add some pillows in different sizes and textures, and a blanket or two. Finally, make sure you have a small table or shelf where you can rest a cup of tea and your book.
Image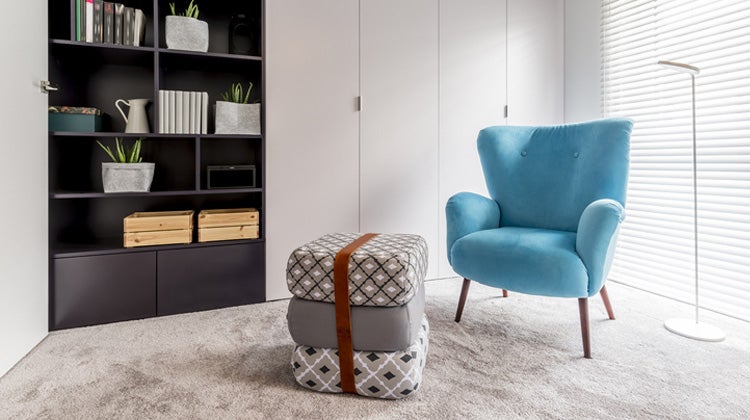 4. Make yourself an at-home workspace
Need space at home to get some work done? You can easily create a home workspace, crafting area, or homework station, even if you don't have an entire spare room to dedicate to it. A small closet or alcove can easily be transformed with the addition of a desk, a chair, and some clever built-in shelves.
Image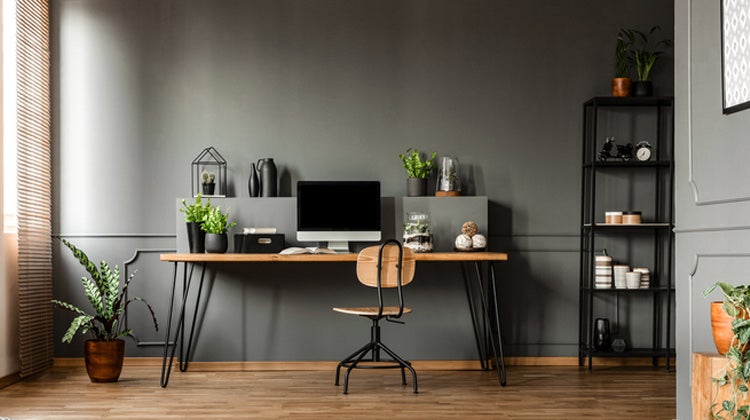 5. Give your pets a space of their own
If you struggle to get your dog into the bathtub or glass shower, you're not alone! Make bathtime easier on both you and your pet by installing a special pet shower in your garage or laundry room. Use a small corner to create a mini shower, with a raised platform, tiled walls, and a showerhead. You'll be able to walk them right into the shower, making the whole process much easier. It also has the added bonus of keeping the mess contained if you're dealing with a muddy situation!
Image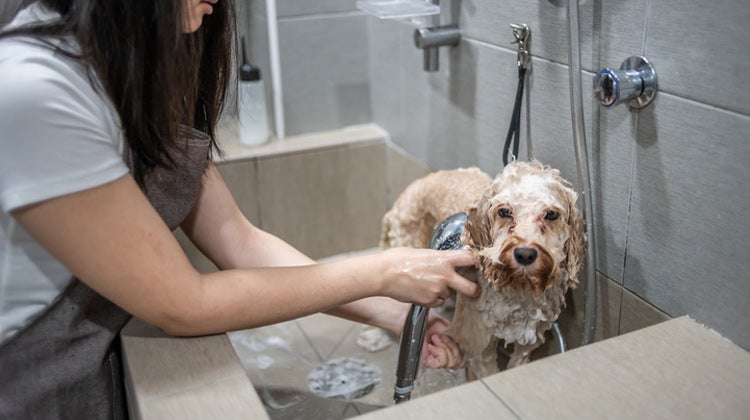 6. Create a part-time guest room
Do you want to have a guestroom available for when you have people staying with you, but also want to be able to use the room for other things? A multipurpose room is the solution for you! The key to creating this type of space is to find a hidden bed. If you want to maximize the open floor space when the bed isn't in use, wall beds are great, as they fold up right into the wall. Another option is to add a sofa bed, so you have a sofa to use on a daily basis, and a hidden bed that you can pull out when you need it.
Image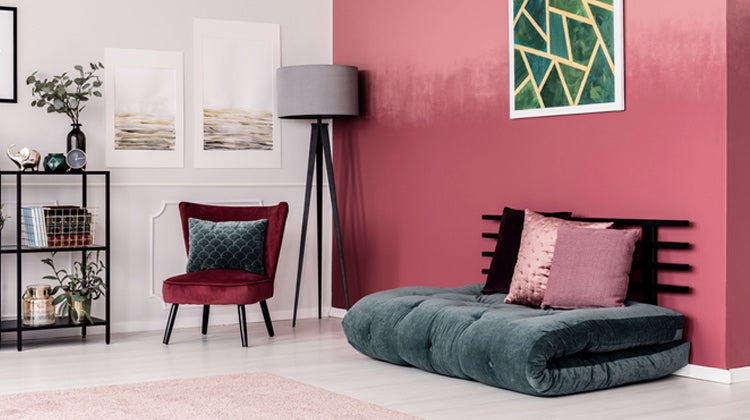 7. Turn under-stair space into a powder room
No bathroom on the main floor? You might be able to create a small powder room with the unused space under your stairs. Keep it simple in a small area like this—opt for a pedestal sink and a toilet to save space. When it comes to decor, go bold—it's a hidden-away space, so you can experiment with bold colors and even funky printed wallpaper. 
Image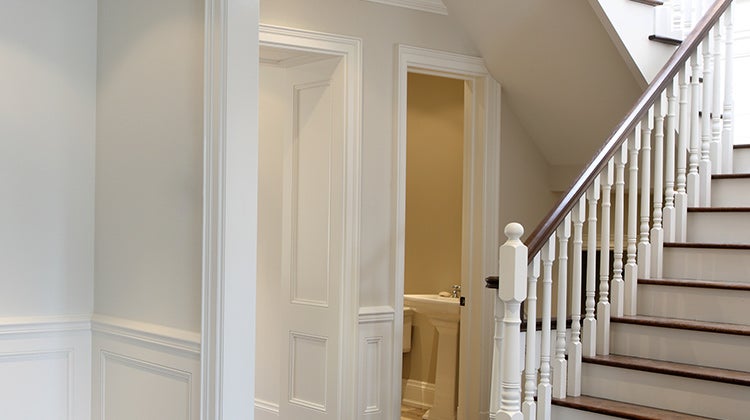 Feeling inspired? When you're ready to tackle your next renovation project, we'll be ready to help you clean up any messes that happen along the way with our No Contact Junk Removal service. Whether it's heavy-duty construction debris, old furniture, unwanted fixtures, or pretty much anything else, we can get it out of your way in no time. Just give us a call or book your appointment online!
We make junk disappear.
Image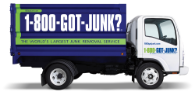 No obligation, in person quotes.
Quick and easy onsite payment.
No hidden fees.
Responsible disposal.