1-800-GOT-JUNK? teams up with The Furniture Dr for a garage makeover
Image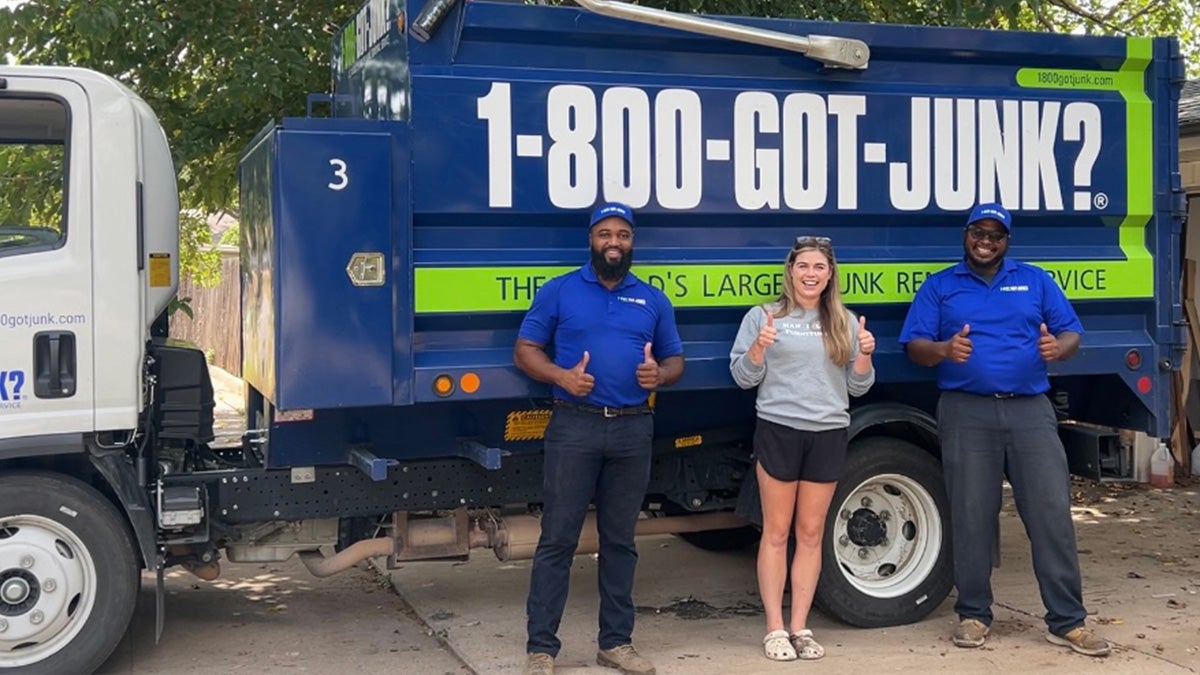 The garage is often an overlooked space, but it is actually a canvas for countless creative possibilities. Recently, 1-800-GOT-JUNK? partnered with the talented and inspiring influencer, Lilly Skjoldahl, aka The Furniture Dr, as she embarks on a remarkable garage makeover journey to create her "dream girl garage".
Known for her creative and innovative approach to furniture design and interior decorating, The Furniture Dr. has a true passion for all things related to furniture and home décor. If you're not yet familiar with her account, @thefurnituredr, be sure to check it out - it's a treasure trove of inspiration for those seeking to elevate their living spaces. What truly sets her apart is her DIY approach and her knack for turning the ordinary into something extraordinary. When Lilly shared her vision of wanting to turn her garage into a more functional space for future DIY projects we were honoured to get to be a part of her journey. As with any major DIY project, Lilly knew she would need some help, especially with the removal of clutter and unwanted items from her garage. This is where 1-800-GOT-JUNK? came into the picture to help make her dreams a reality.
The garage makeover journey begins
Image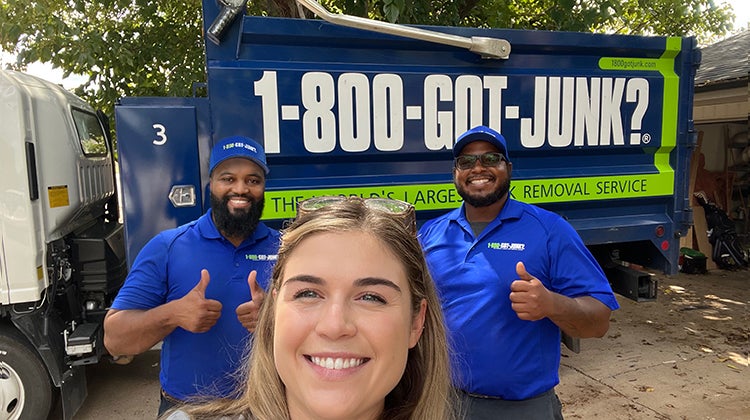 The road to a total garage makeover has many steps and we're thrilled to be part of the start of this journey! Tackling a garage is no easy feat but The Furniture Dr. has broken the process down into 4 easy steps to make a garage makeover a breeze.
1. Start with big items. 
 
Make space in your garage to move around so you can actually start decluttering. You'll be surprised how much easier the process is once you cross the larger items off your list.
 
2. Decide what you want to keep, and what you want to get rid of.
 
Now that the larger items are out of the way, you can start to tackle the smaller clutter. Separating items into piles of things to keep, things to recycle, and things to donate can help make this process easier (and less daunting). 
 
3. Call 1-800-GOT-JUNK?
 
Our favourite step! Calling the experts to help with your junk removal saves you time and worry. 
 
4. Just point and watch your junk disappear! 
 
Our friendly and professional teams do all the heavy lifting so all you have to do is point - it's really that easy.
 
And just like that, the first stage of The Furniture Dr's garage makeover is complete. Step by step, the clutter has been removed, and the possibilities for a stunning garage are taking shape. With 1-800-GOT-JUNK?'s assistance, the garage is quickly becoming a blank canvas for The Furniture Dr's creativity. "Now that it's decluttered I can picture all the possibilities for this space and I'm so excited", says Lilly - we couldn't be more thrilled to see what's next in her garage makeover journey!
Is your garage in need of a makeover?
If you're looking to embark on your own garage transformation,1-800-GOT-JUNK? is here to help.  We're your partner in making your space the best it can be. With friendly and professional teams, we're here to help you on your journey to a clutter-free space.
Together, we can make your vision a reality - all you have to do is point!
We make junk disappear.
Image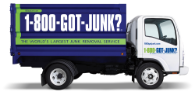 No obligation, in person quotes.
Quick and easy onsite payment.
No hidden fees.
Responsible disposal.