Recycling for kids: Small steps toward a better future
Image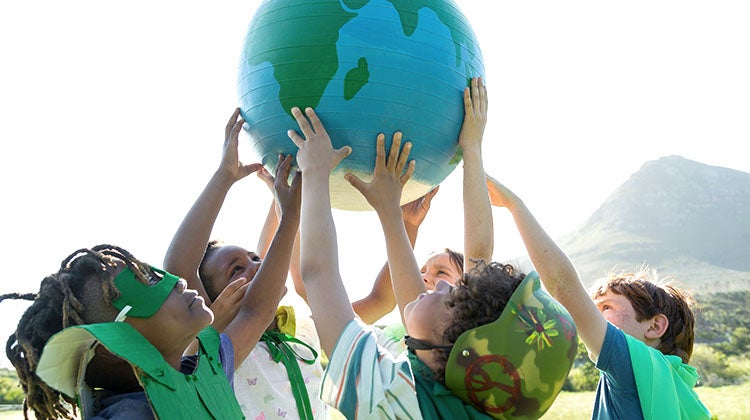 Reduce, reuse and recycle might be a familiar saying that you've heard over the years. Those three pillars of waste reduction are important for all ages, especially kids as they are growing and learning about the world.  
Each year, 39 million cubic meters of food waste—enough to fill 13 football stadiums—is dumped into landfills. Wasted food costs North America $278 billion annually. That's enough to feed 260 million people, according to the Commission for Environmental Cooperation (CEC), a collaboration between the United States, Mexico and Canada to foster the environment for future and current generations. At 1-800-GOT-JUNK?, we removed over 47,600 mattresses in 2021 alone! Check out our top removed items in 2021 to learn more about the amount of items our teams picked up. 
Teaching kids about caring for the environment can help them learn important life values, including sustainability, empathy, responsibility, and respect. It could also make them more conscious about waste and care more about how other items might be reused or upcycled.
Image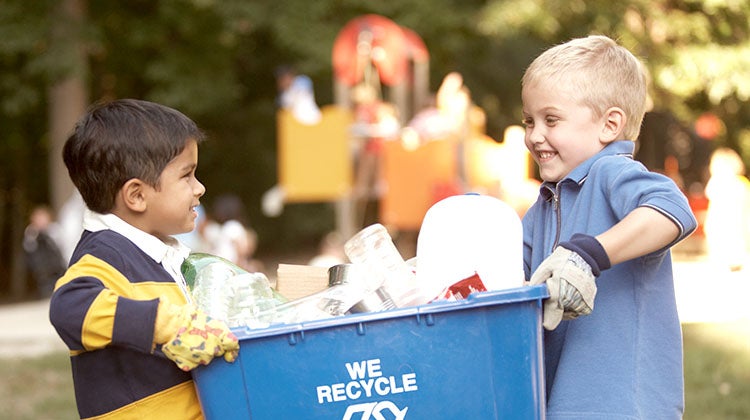 Why Recycling for Kids is Important
At 1-800-GOT-JUNK?, we recycle the recyclables and donate the donatables whenever possible, and we believe it's never too early to start talking to kids about how they can do the same. Starting the sustainability conversation early in a child's life can help instill positive habits that will be easier to maintain as they age.
You can start by incorporating basic sustainability practices into your daily activities. For example, you could collect litter in a park, at the beach, or on your street as a family activity. Explain to kids in simple words how you decide to throw some things in the trash bin and others in the recycle bin. As they begin to learn, let them help decide whether an item should be placed in a trash or a recycle bin.  
Waste reduction is important no matter where you are in the world. According to Ecomena, a group that advocates for sustainability in the Middle East, there are five main reasons you should be teaching kids about recycling:
Recycling can become an engaging and entertaining activity for children at all ages. As a bonus, they're participating in a worthwhile cause!
They can learn interesting information about their environment through books, games, and videos. This may even spark a new hobby!
By seeing where discarded materials end up, kids are able to learn that trash doesn't magically disappear. This can involve driving by piles of rubbish, landfills, and littered streets. 
You can instill responsible buying practices early. This can be done by telling them why you should opt for water from a faucet as opposed to buying disposable water bottles.
It can make a difference in the world at large. By sharing sustainability information with children, you are helping them make eco-friendly decisions that in turn help the environment as a whole.
Image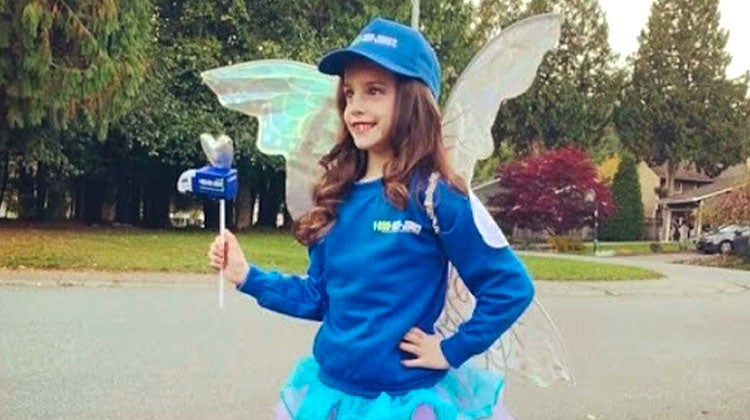 Teaching Recycling to Preschoolers
When starting to discuss recycling with your children, it's important to approach it differently depending on their age. Preschoolers should start learning and practicing sustainability with the basics. One idea is to host a book exchange party with other parents or caregivers and their preschool-aged kids. It's a simple way to talk to kids about donating items they no longer need by giving them to others. 
While you are decluttering your home prior to calling 1-800-GOT-JUNK?, you can also get your preschoolers involved. Encourage them to think of what items can be recycled or donated, and ask the team on site what happens to the items they remove. We do our best to recycle the recyclables and donate the donatables!   
Here are some resources for teaching preschoolers about waste management reduction:
IN.gov has lesson plans and activities for parents and educators for preschoolers that help teach this young group about recycling. 
Youtube offers a number of animated videos about waste reduction and recycling under the search term "recycling for kids."
Preschoollearningonline.com has recycling-themed lessons and activities for preschoolers. 
Two Pink Peonies has recycling-themed craft activities.
Image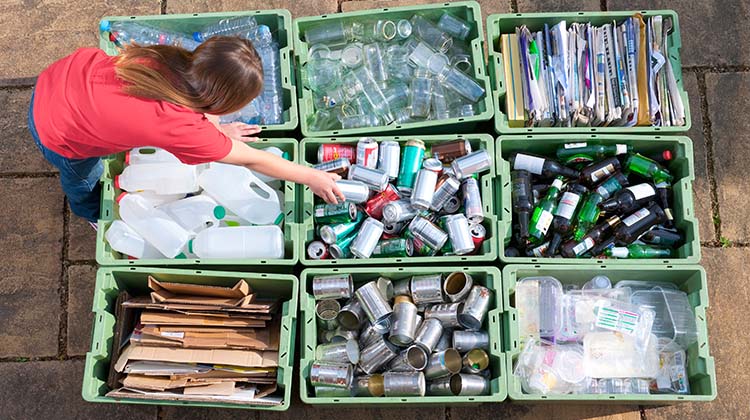 Teaching Recycling to School-Age Children
As children get a bit older, there are plenty of opportunities to address the importance of recycling at school, as well as at home. The State Environmental Literacy Plans offer a systematic approach to promoting environmental literacy in the K–12 educational curriculum across the U.S. 
While environmental education can be taught in school, don't forget to continue learning about recycling at home! There are multiple resources available that are easily accessible by parents, kids, and educators to learn about recycling. 
The United States Environmental Protection Agency (EPA) offers free recycling teaching tool activities for kids and educators, including:
Recycle City - (All ages) An engaging, clickable teaching tool game that covers things to do at home and in the neighborhood to consume less energy and reduce waste.
Planet Protector - (Grades K–5) Offers tips for making less trash and how to get others to participate in that effort. 
Science Fair Fun - (Grades 6–8) A 24-page online booklet that teaches kids how to design environmental-related science projects by developing a plan.
The Quest for Less - (Educators of Grades 6–8) Activities and Resources to help kids use critical thinking to assess their individual actions with regard to environmental impacts. 
Pack a Waste-Free Lunch - Tips and challenges for educators and students on how to reduce waste with environmentally friendly measures.
Tools to Reduce Waste in Schools - Tips for schools and school districts about proper waste handling and reductions. 
Food Matters Action Kit - The Commission for Environmental Cooperation provides videos, booklets and activity guides dealing with food loss and waste reduction information for children in English, Spanish, Mayan and French.
Recycling Fun Facts - The Communities for Recycling offers 16 Fun Recycling Facts for Kids.

Whatever teaching methods you choose to incorporate, ensure you are setting a good example by practicing good recycling habits at home, and practice them with your kids! Whether it's helping break down cardboard boxes, taking cans to your local recycling facility, or practicing cooking techniques to avoid food waste, there are many ways to incorporate sustainability into your family's daily life. When doing a larger clean, involve your kids in the process so they learn what items can be donated, recycled, or thrown away. Once you've got your piles sorted, 1-800-GOT-JUNK? is happy to help ensure your items are disposed of properly. Check out our blog to learn more about how to donate through junk removal.
Image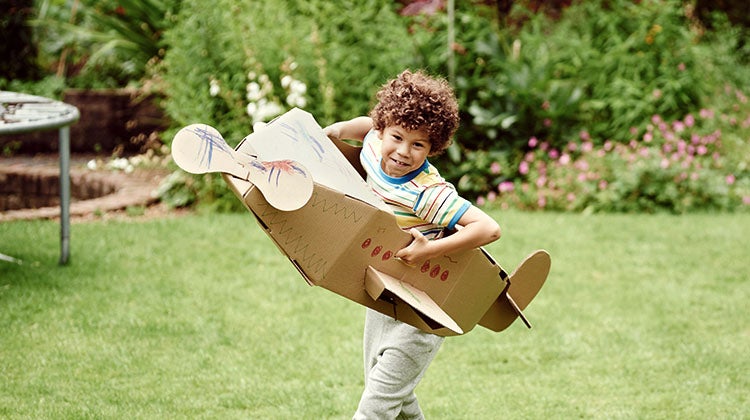 Turning Trash Into Treasure
Once you've opened the door to the recycling fundamentals, it's important to put those skills to use. When it comes to reducing and reusing, one kid's trash can become another's treasure, through art! Recycled art is about using materials that are usually discarded to create original works of art. Your home is a great place to find materials that kids can recycle into art, including:
Paper
Plastic
Fabric from old clothing
Small wood scraps
Wine corks 
Old toys
Plastic water bottles and caps
Egg cartons
Kids are naturally creative. You can place a number of clean items that would be destined for the trash bin, some scissors, and glue in front of a child and let them discover their own ideas for creating arts and crafts. 
We Are Teachers offers 30 craft activities kids can do with upcycled materials. 
Pinterest also has a large collection of recycling ideas for kids. 
Two Pink Peonies has recycling-themed craft activities.
Have Items You No Longer Want?
No matter how hard your family tries to reduce, reuse, and recycle, there may be some leftover items that still need to be removed. At 1-800-GOT-JUNK? we focus on diverting as many items as possible from landfills. We work with various local charities and recycling centers in three countries to help protect the environment, including Second Chance Toys, Soles4Souls, and more! We donate and recycle as many items as we can. Mattresses, televisions, sofas, fridges and freezers, tires, hot tubs and treadmills are a few of the many items that 1-800-GOT-JUNK? can remove from your location.
Ready to get rid of your unwanted or unused items?
We make junk disappear.
Image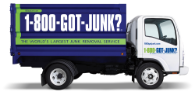 No obligation, in person quotes.
Quick and easy onsite payment.
No hidden fees.
Responsible disposal.