How to dispose of concrete
Image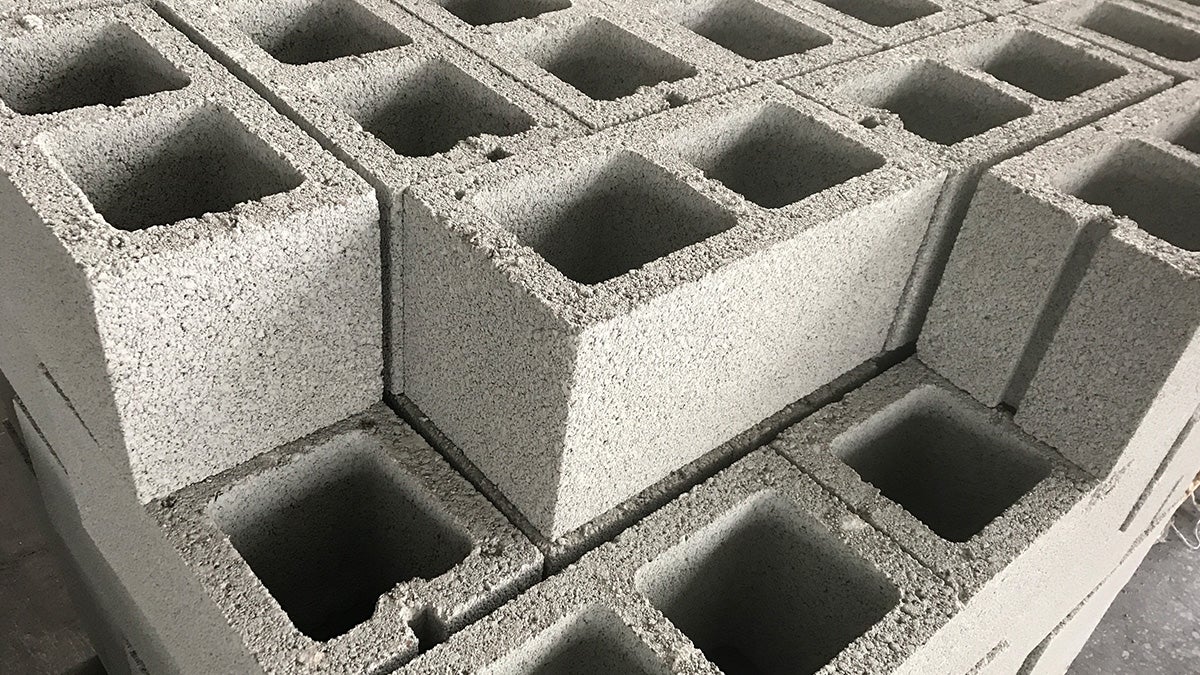 Concrete is a durable and widely used material, but when it's time to remove it from a property, it can be difficult to handle. Whether you're demolishing an old structure, renovating your home, or simply need to dispose of excess concrete, it's essential to do so responsibly to minimize environmental impact.
Let's explore various methods for disposing of concrete and concrete chunks, including options such as donating, recycling, or hiring a waste hauler for proper disposal. By choosing sustainable alternatives, you can help reduce waste and contribute to a greener planet.
First steps for removing concrete waste
You should have a plan in place before you dispose of concrete. Here are a few steps you should take:
Prioritize safety
Be safe when you're ready to dispose of concrete. Here's what you should do:
Wear appropriate personal protective equipment: This includes gloves, safety glasses, and sturdy footwear to protect against injuries and exposure to harmful materials.
Clear the work area of any potential hazards: Debris or other items may interfere with the concrete removal process.
Use appropriate tools: Jackhammers, chisels, or concrete saws can be used to safely and efficiently break up the concrete.
Assess the concrete
Determine what you have so you can decide what to do with your concrete. Among the things you need to do:
Evaluate the condition: Assess whether the concrete is intact and reusable or whether it's broken and needs to be recycled or thrown away.
Measure the quantity: This will help you determine the best method of removal and disposal based on the amount of concrete waste you have.
Investigate disposal regulations
Make sure you don't run afoul of laws and city ordinances before disposing of the concrete. Here's what to know:
Check local laws and regulations: Research the specific regulations governing concrete disposal in your nation, city, or region.
Identify designated disposal facilities: Find out if there are specific facilities or waste centers authorized to handle concrete waste in accordance with local regulations.
Obtain necessary permits: If required, secure any permits needed for concrete removal and disposal per local guidelines.
Rent a dumpster or hauler
People who have a lot of concrete to dump often rent dumpsters. Here's what to know about this step:
Determine the size of the dumpster needed: Assess the amount of concrete waste you have and choose an appropriate dumpster size to accommodate it.
Check local regulations and permits: Inquire about any required permits or regulations related to renting a dumpster for concrete removal in your area.
Choose an environmentally conscious hauler: Look for waste haulers with a commitment to eco-friendly practices, recycling, and responsible disposal.
Large dumpsters can be expensive and bothersome, so think about your options. 1-800-GOT-JUNK? offers a dumpster rental alternative that can make your job easier.
Disposing of concrete the right way
Contact a landscaping company
Many landscaping firms actively seek recycled materials such as concrete. It is often used in hardscaping elements, such as garden borders, pathways, and retaining walls. Here's what to do:
Research local landscaping companies: Look for landscaping firms that offer hardscaping services and have experience in handling recycled materials.
Find out whether they accept concrete waste: Contact the landscaping companies and ask whether they accept recycled concrete for use in their projects.
Arrange for concrete delivery or pickup: If they are interested, schedule a convenient time for them to pick up the concrete or deliver it to their location for reuse.
Donate it
Donating concrete is an eco-friendly way to reduce waste and contribute to the betterment of your community. Here's how to do it:
Research local organizations: Charities, schools, community centers, or construction projects may have a use for your concrete waste.
Contact potential beneficiaries: Find out about their specific needs and whether they can accept the type of concrete you have.
Arrange for transportation: The organization or project site you choose may be willing to help you with delivery.
Reach out to a building supplies retailer
Building supplies retailers offer an alternative route to disposing of concrete waste. These retailers often seek recycled materials such as concrete to meet the increasing demand for sustainable construction products. Here's how you can explore this option:
Identify nearby building supplies retailers: Search for retailers or construction supply stores in your area that sell construction materials.
Check whether they accept recycled concrete: Contact these retailers to inquire whether they are interested in buying or accepting recycled concrete for resale.
Negotiate terms and delivery: Discuss pricing and transportation arrangements if they are willing to purchase the recycled concrete.
Recycle it
Recycling concrete is an excellent option for sustainable disposal. This ensures that it doesn't go to waste. Here's what you can do:
Locate facilities: Concrete recycling centers or construction waste recyclers in your area may be found through online searches or local directories.
Contact recycling centers: Understand their requirements, such as accepted materials, drop-off hours, and any fees associated with recycling.
Schedule a pickup: If the facility offers pickup services, find a time they'll come to you. Otherwise, arrange to transport the concrete yourself.
Reuse it yourself
Before getting rid of old concrete, consider whether you can make use of it. If you're renovating a home, you might have a need for old concrete. Here's what to think about:
Assess your landscaping or construction needs: Identify areas where recycled concrete could be used, such as creating garden borders, constructing retaining walls, or building a pathway.
Break the concrete into manageable pieces: Use a jackhammer or a sledgehammer to break the concrete into suitable sizes for your intended project.
Arrange the concrete pieces creatively: Stack the broken concrete pieces strategically to build functional and aesthetically pleasing structures, such as a terraced garden or seating area.
Take it to a landfill yourself
If all other disposal options are exhausted, you may need to resort to taking the concrete waste to a landfill. While this is not the most environmentally friendly approach, it can still be done responsibly. Here's what you should consider:
Locate a suitable landfill facility: Search for landfills or waste disposal sites that accept construction and demolition debris, including concrete.
Ask about their acceptance policy: Contact the landfill facility to ensure they accept concrete waste and to understand any specific requirements for disposal.
Prepare the concrete for transport: Break the concrete into manageable pieces, load them into a suitable vehicle, and secure the load properly for safe transportation.
Pay any applicable fees: Check the landfill's fee structure and be prepared to pay the appropriate fees for concrete disposal.
Types of concrete waste that can be reused
Whether you're dealing in crushed concrete or whole slabs, there may be other uses for your concrete. Here are some types that can be reused.
Concrete blocks: Intact blocks from demolished walls or buildings can be reused in new construction or landscaping.
Concrete bricks: Reusable bricks can be salvaged from demolition projects and used in new construction or landscaping.
Concrete pavers: Old driveway or walkway pavers can be reused to create new outdoor surfaces or pathways.
Crushed concrete: Broken or crushed concrete can be used as aggregate in new concrete mixtures or as a base material for roads and pathways.
Fine particles: Leftover particles from crushing concrete can be used as a fill material or stabilizing agent in various construction applications.
Intact slabs: Undamaged concrete slabs from old structures or patios can be reused as they are in various construction projects.
Recycled concrete aggregate (RCA): RCA can replace natural aggregates in concrete production, reducing the need for virgin materials and conserving resources.
By reusing these types of concrete waste, landfill use can be minimized, valuable resources can be saved, and sustainable practices can be promoted in the construction industry.
Image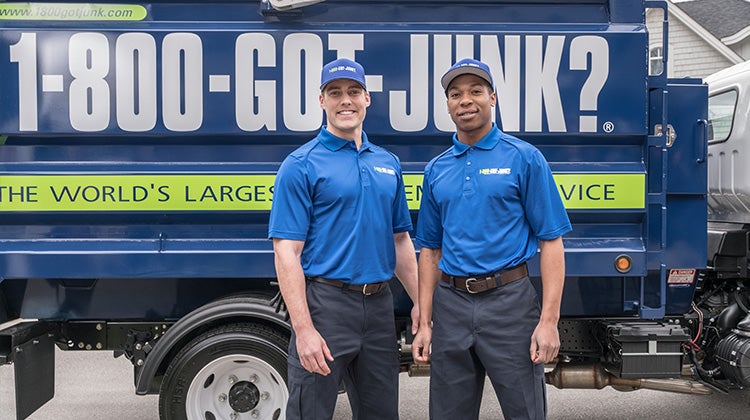 Let 1-800-GOT-JUNK? take away your used concrete
Disposing of concrete responsibly is essential for minimizing waste and conserving natural resources. Your best option may be to have a professional haul it away safely and cleanly.
1-800-GOT-JUNK? offers construction debris and concrete removal that can ease your worries.
Contact your local 1-800-GOT-JUNK? franchise for a free, no-obligation quote. You can also check out our blog for more helpful topics such as eco-friendly ways to dispose of construction waste.
Let us dispose of your concrete!
We make junk disappear.
Image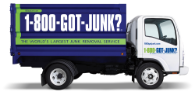 No obligation, in person quotes.
Quick and easy onsite payment.
No hidden fees.
Responsible disposal.