Top 13 reasons to hire a professional junk removal company
Image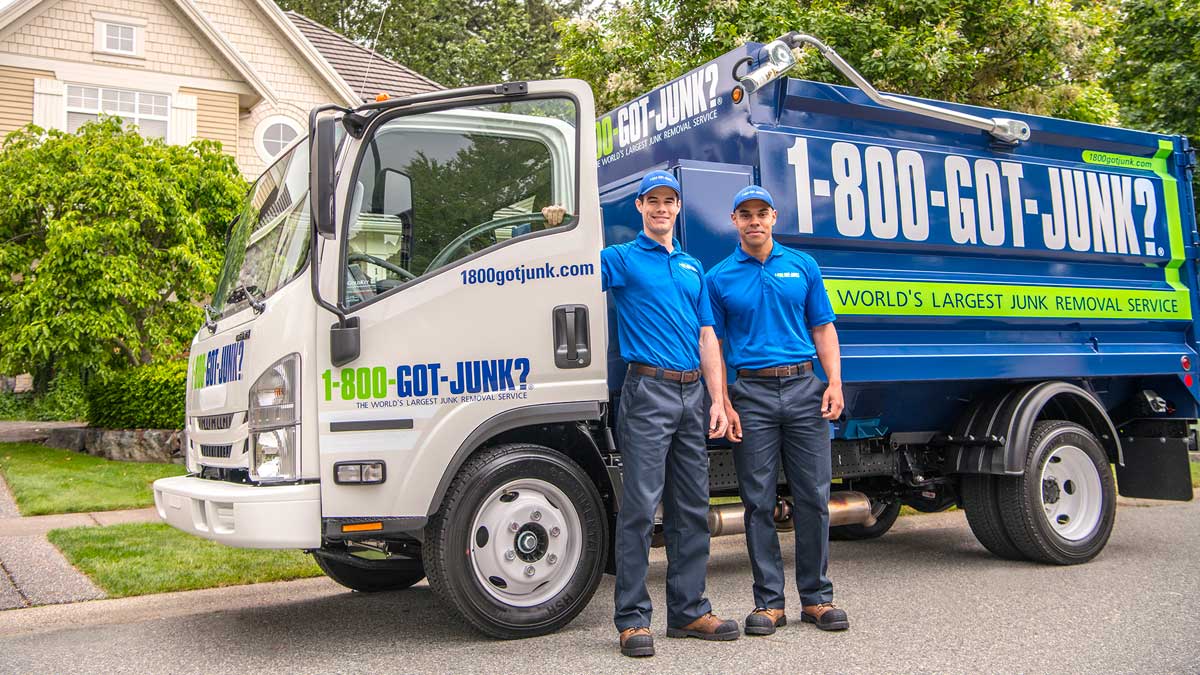 Do you have a lot of junk you need to get rid of? There's no need to wait until spring to start cleaning! The urge to declutter can happen at any time of the year and when you decide it's time, here's why you should hire a professional.
The benefits of using junk removal companies
1. Save time
By having a professional junk removal service, such as 1-800-GOT-JUNK? take care of your cluttered spare bedroom or chocked-full-of-junk office storage room you have more time to spend with friends, family, and important business clients. Instead of coordinating a dumpster rental and trying to sort out fees and permits, junk removal companies are just one phone call away. They save you from the stress and time of trying to figure out logistics on your own.  Some junk removal companies even offer same-day service! 
2. Save money
When you save time, you also save money. For business owners in industries such as real estate, property management, and home construction, hiring a professional junk removal service comes with a price tag, but you'll make money investing your valuable time into your core business. 
3. Trust a professional service
There are many plywood-sided trucks out there touting junk removal services at a discounted price. But when it comes to your valuable home or business, the peace of mind that comes with hiring a professional company with a track record of reliable service is non-negotiable.
4. Regain space
More space often enables big dreams. Baby nursery? Guest room? Car in the garage for once? Hobby room? Enough said.
5. Declutter
Clutter in the home or business saps energy. Clean, clear living areas and workspaces promote harmony and a positive flow of energy.
6. Reduce environmental footprint
When you hire a junk removal company, ask about recycling. Almost everything can be recycled these days and it does the conscience good to know your junk won't all be dumped into the landfill. Just imagining the time and effort it would require to properly dispose of the junk yourself is worth calling the professionals.
7. Donate to charity
Larger household and office/warehouse furnishings, appliances, and electronics can also be donated to charity. Knowing your junk will have a second life makes it easier to let it go.
8. Reduce safety hazards
The risk of junk-induced injury has actually made newspaper headlines. This is serious. If unused items are clogging your hallways, or yard mess turns a leisurely walk through the garden into an obstacle course, it's time to get rid of the junk! Similarly, on a job site, scattered debris is a safety hazard.
9. Keep up appearances
First impressions are important to homeowners with visiting guests and are integral to business owners inviting clients into the office. Junk can be a distracting eyesore so take steps to clear it away!
10. Gain peace of mind
Ultimately, professional junk removal provides peace of mind. You point a finger and magically the junk is gone, space has returned, and with no effort on your part. Consider how the previous nine reasons to hire a professional junk removal company each contribute to restoring peace of mind.
11. Save yourself from injury
Many large items, such as pianos and pool tables, require teamwork to remove due to their weight. Attempting to haul certain items without help from a professional may increase your chances of injury. Some items also require expertise in disassembling before you are able to remove them from your house. Therefore, it is better to leave such tasks up to a professional junk hauler!
12.  Equipped to deal with emergency situations
When unpredictable events such as extreme weather, fires, or floods happen, junk removal companies are equipped to handle disaster cleanups. Junk removal companies are able to deal with debris cleanup safely, quickly, and efficiently. 
13. Ability to handle large scaled jobs
In certain events, such as a foreclosure or major business renovation, it is impractical to try and handle this type of work on your own. Since junk removal companies have more manpower, tools, and trucks at hand, they are able to handle large commercial jobs with ease.
Frequently asked questions about junk removal companies
Why do people hire junk removal services vs dumpster rental?
When looking to dispose of large items, very few homeowners are equipped with the proper knowledge to haul away items efficiently on their own. It's no surprise that homeowners are often stuck deciding between calling  a professional rubbish removal company or renting a dumpster to deal with junk on their own. There are a variety of factors when it comes to deciding between the two options:
Amount of manual labor required; with 1-800-GOT-JUNK? you won't have to lift a finger!

Cost difference between choosing a junk hauling company and renting a dumpster.  According to CostHelper.com, renting a dumpster for a couple of days can cost between $90 to $850 USD. Whereas the cost for junk removal from 1-800-GOT-JUNK? depends on how much space your junk takes up in the truck. 1-800-GOT-JUNK? also offers free on-site estimates for your junk.

Depending where you live, additional fees and permits are required to park a dumpster rental. With junk removal companies there are no additional fees; everything is included!

The size, weight, type and amount of junk you want to dispose of. Large items are best suited for junk removal companies, as dumpsters have limitations and restrictions.
You can check out our dumpster rental comparison guide to find out more!
How do I find junk removal companies near me?
You may be wondering "how do I find junk removal near me?" A quick Internet search should bring up plenty of local companies that offer junk hauling service in your area. If you're looking for a reliable company, our junk removal service at 1-800-GOT-JUNK? is world class. We have clean, shiny trucks with friendly, uniformed Truck Team Members that are always ready to help. 
As the world's largest junk removal company, we are always in your neighborhood and can take just about anything. All you have to do is point, and junk disappears! It's almost like magic! If you are interested in using 1-800-GOT-JUNK? for junk removal, call or book online anytime for an obligation-free onsite estimate. It's that easy!
We make junk disappear.
Image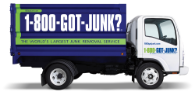 No obligation, in person quotes.
Quick and easy onsite payment.
No hidden fees.
Responsible disposal.